Looking back I really don't know what I was worried about. I fettled the bandsaw, with a 1/4" blade installed, and set up the jig fairly easily.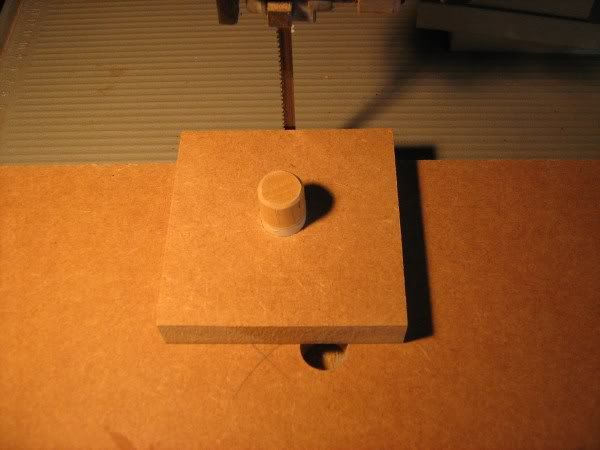 Set up some relaxing music on my MP3 player, Beethoven – Pastoral symphony, and set about making MDF donuts (yes I can also speak American).


What with the music, the steady progress and the way each little corner would tap, tap, tap against the donut just before it was about to fall off I settled into what I can only assume is a Zen state of peaceful happiness. Before I knew it I had 20 close fitting donuts on the drum spindle


This done I sized and trimmed the Table and gave it a nice coat of Organoil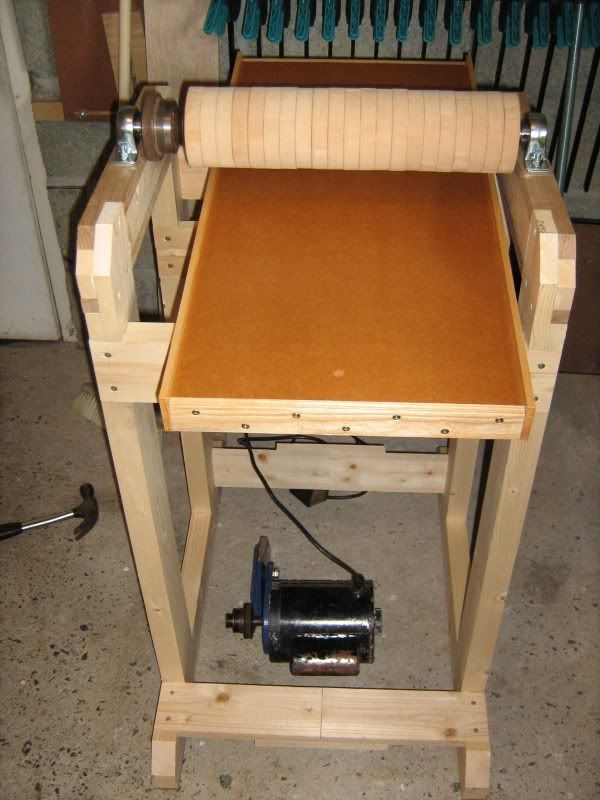 Next thing to do was glue up the drum. Surprisingly easy. The design says epoxy the discs to the shaft and each other. Not me. Yes I used Epoxy twixt disc and shaft but why waste it, its relatively expensive, I used a coat of Titebond III between the discs. I scored up the disc faces with 80 grit before I started the gluing process. MDF can be a real b*gger to stick if you leave it 'au naturale'. When finished I clamped it up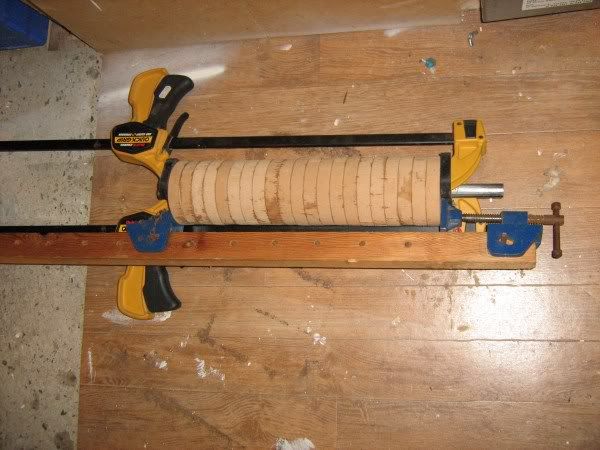 and thats where I've left things for today. More in the next episode.
-- Martyn -- Boxologist, Pattern Juggler and Candyman of the visually challenging.
---