Hello minature box junkies everywhere. I was going to take some good advice and close it down for the weekend but at the moment I feel like a kid at Christmas. I can't wait to see what this box will look like or even if it'll be a total disaster.
First things first. I cut the rectangle out of the guide for laying out the top and now I had a window onto what would be the best part of the glue-up to use.


I marked it up and proceeded to cut it up. Using a scrap bit of MDF as a backing to minimise tear-out.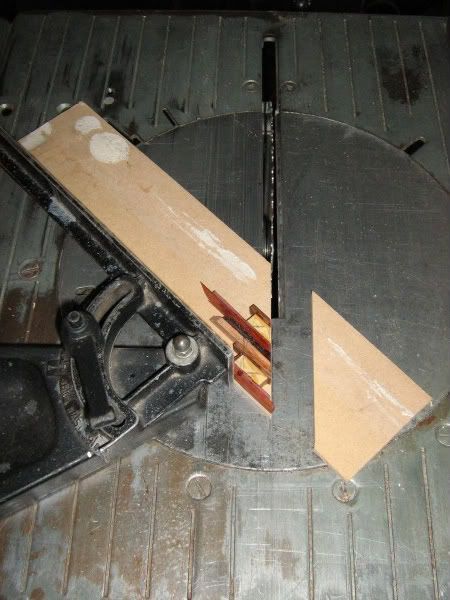 This is the result, slightly oversized and scrubbed up on the belt sander.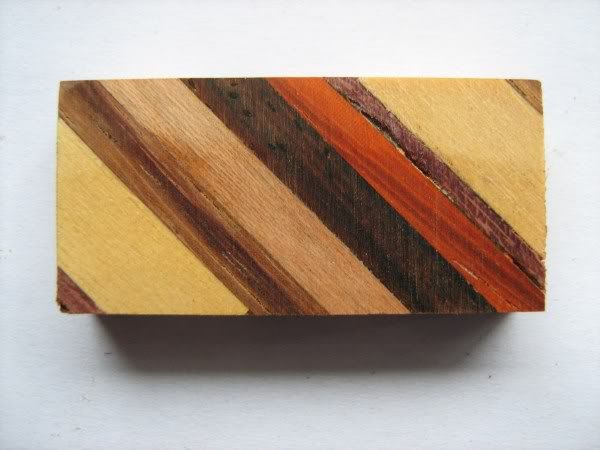 Merde! I had over sanded. The top was now only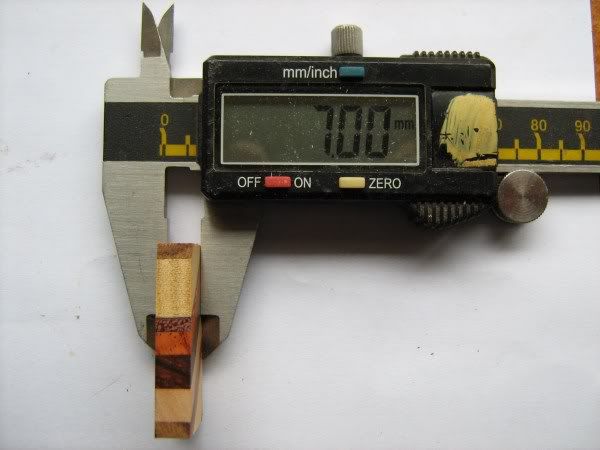 SEVEN millimetres thick!! Quick cup of tea and a chocky bicky. Panic subsided the next to re-saw the pattern. I made up a push-stick to completely hold the top piece (I didn't want it flying away ala the Sycamore in part 1).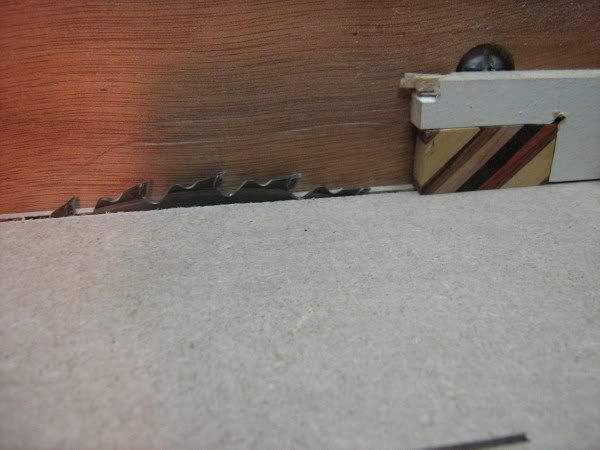 The blade was set for slightly under half height and two passes made to produce this.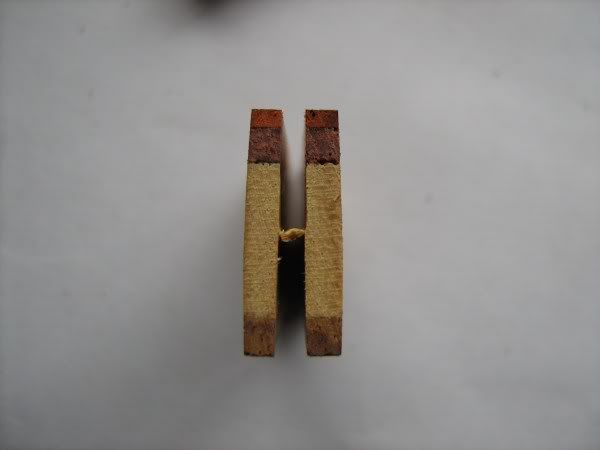 The two halves parted easily and when book-matched produced this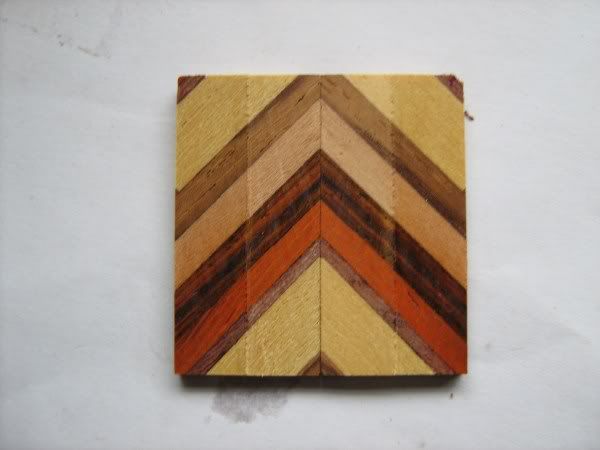 I then started to make up the box, using the stock of my metal square as – well a square really. It also provided me with something to finger clamp against during the 30 seconds the glue needs to dry.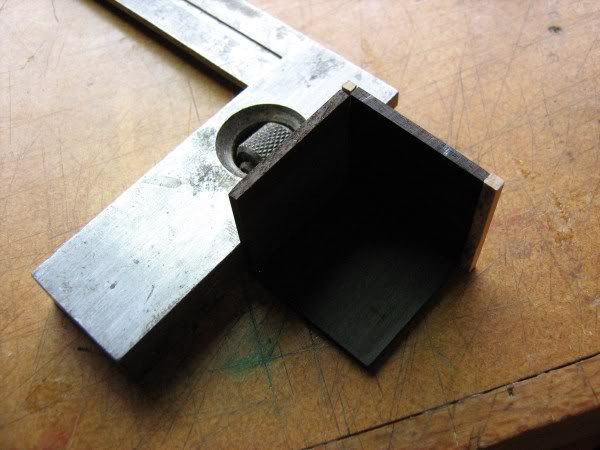 I just couln't resist cleaning it up on the sander and giving it a quick coat of sanding sealer. Here it is, bottom up.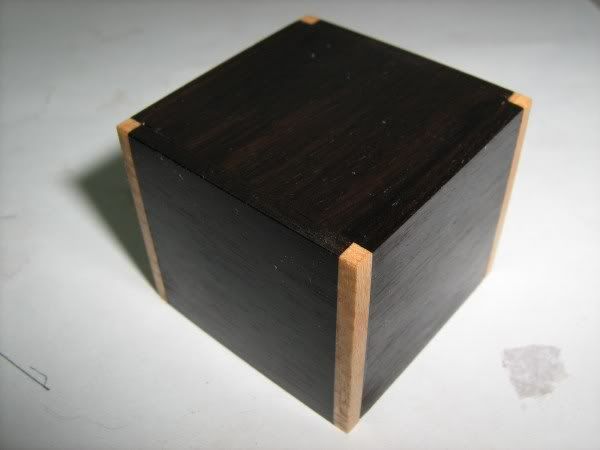 Resized the top on the disc sander and started to cut the mitred surround


When cramp set in, in my left arm so no more today. See you all in part 5 hopefully.
Happy trails
Martyn
-- Martyn -- Boxologist, Pattern Juggler and Candyman of the visually challenging.
---