Hello again
Well having retrieved the missing piece of Sycamore


I discovered that the saw must have chewed it a bit before it spat it out. Only 34mm on a 70mm piece intact. I decided a partial repair was in order and set about it with my 'Glue of Choice' for the project. Its a Cyanoacrylate based glue for porous surfaces. Hell you most likely know of it, its probably American. Comes in a 1oz bottle.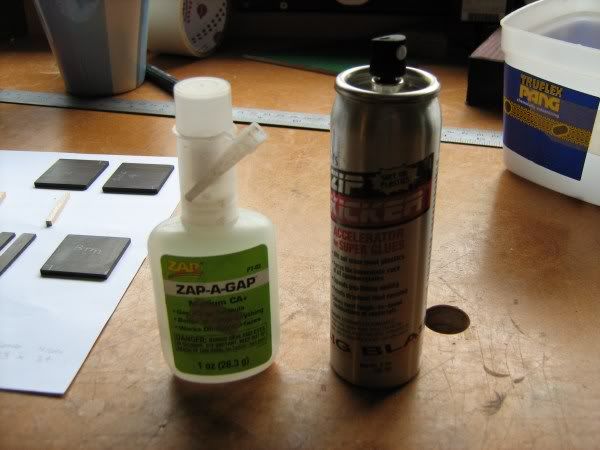 This was the result.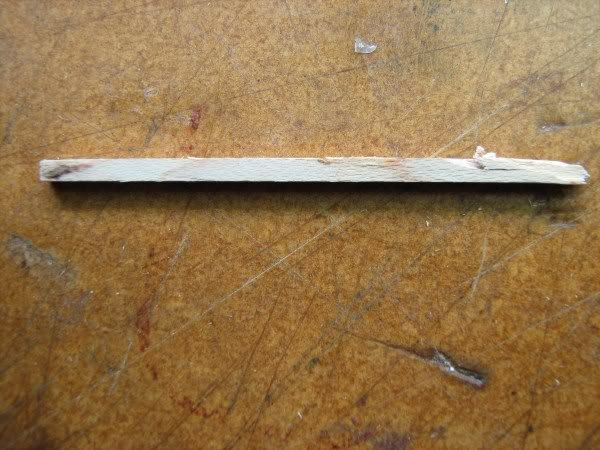 Over 50mm of usable wood.
I had a slight change of mind on the design last night. This entailed shifting the grain direction for the sides from vertical to horizontal. It'll make the box seperation less fraught and the lipping will be easier to cut. So using my trusty cross-cut jig


I cut all the side and bottom flitches to size. I also re-thicknessed the lipping flitch to 1.8mm on the belt sander (180 grit belt) before cutting it into the four required pieces. In addition I cut the corner pieces to size.
This pic also shows the corners glued onto two of the four sides.


Cutting the lipping strips was accomplished with one on my MDF push sticks (re-manufactured on the disc sander) so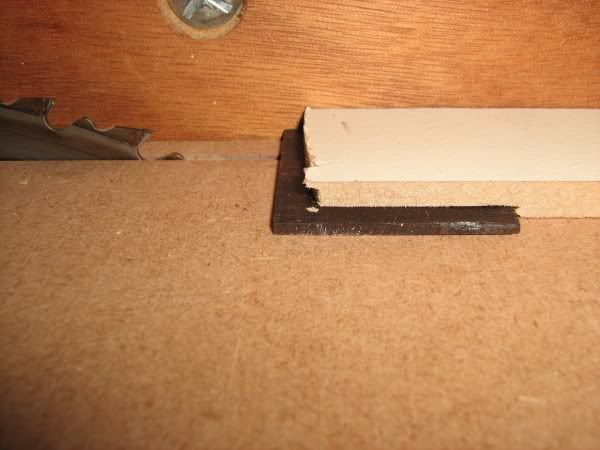 I tried a dry run for the main body of the box (no further gluing up yet)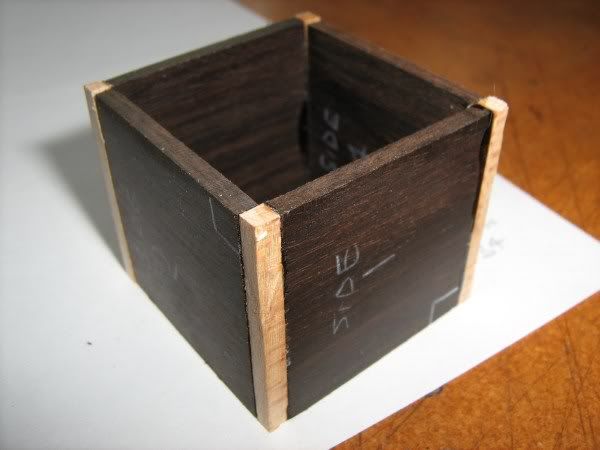 Are you getting the overall design yet?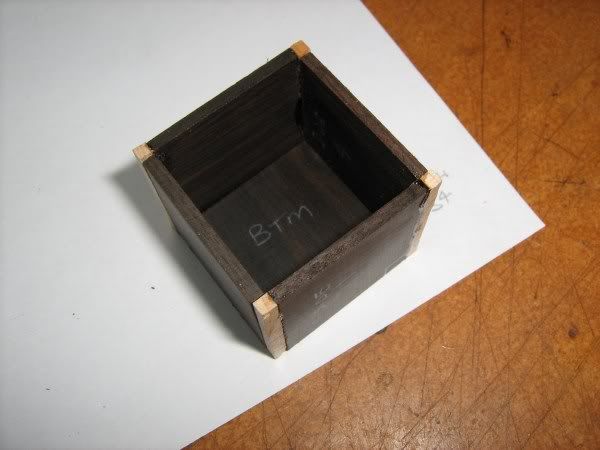 Next the pieces for the top design were cut to 8mm wide. The pattern will initially be 8mm thick.


I don't know if you recall but its going to be a chevron design. I drew out a guide for 1/2 of the boxes top area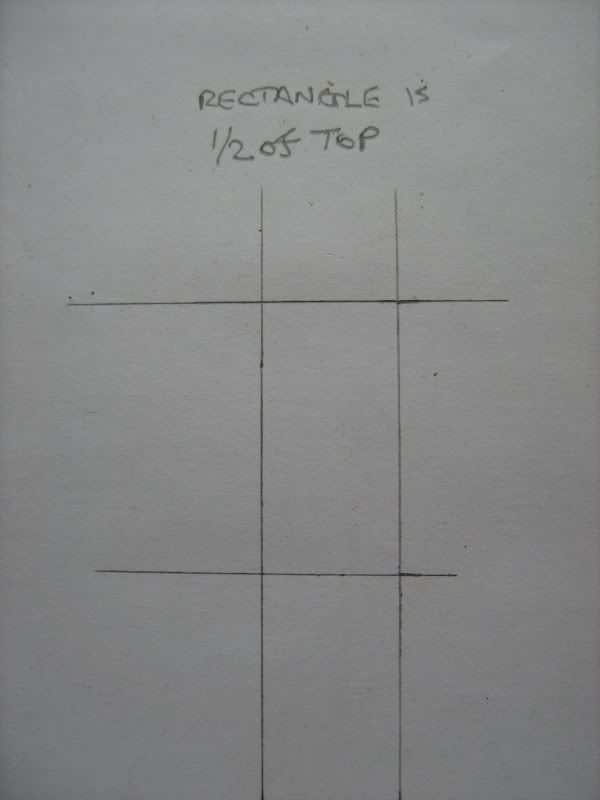 and laid out the pieces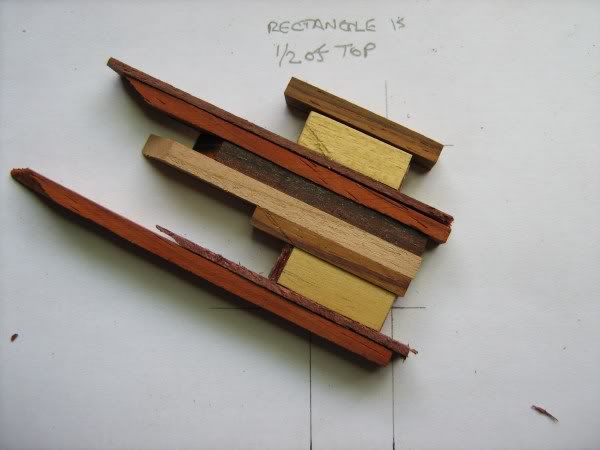 and the glued them up ready for trimming. The pattern will be resawn into two identical patterns, 3mm thick, to complete the top design. Enough for today. I need a cup of tea or maybe a beer. After all it is Friday and I'm not working tomorrow.
-- Martyn -- Boxologist, Pattern Juggler and Candyman of the visually challenging.
---