Well got all my little bits from the personal challenge pic a home. As you can see the box is now called Little Bess (after one of our cats, black, Porgy and Bess).


The first thing to do was re-saw the Ebony into six boards (though how you can call something 38×36x3mm a board escapes me) so I squared up the offcut on the disc sander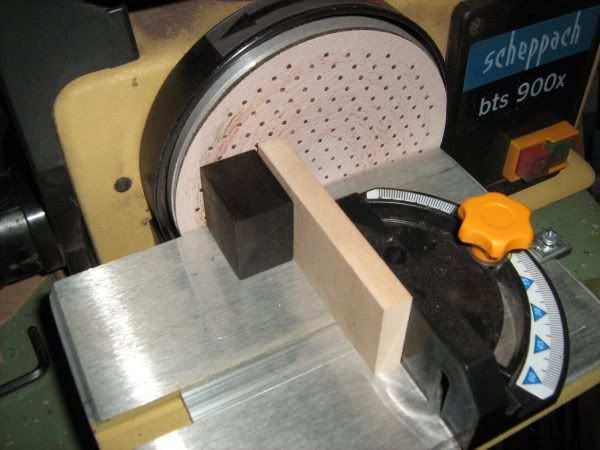 Set up the table saw with an existing 3mm zero clearance jig, see also two push sticks (scrap MDF),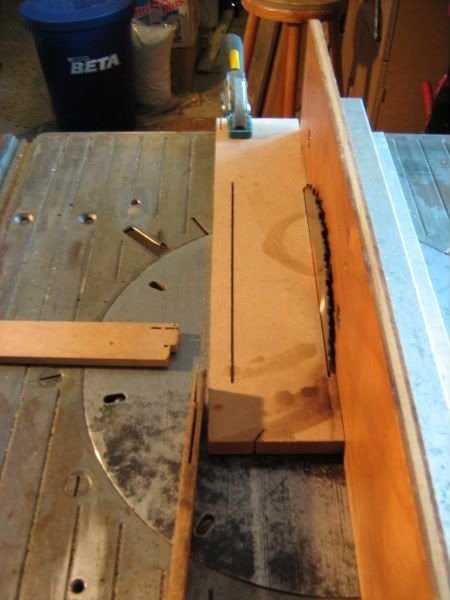 And sawed it into 6×3mm Boards, no flitches thats better.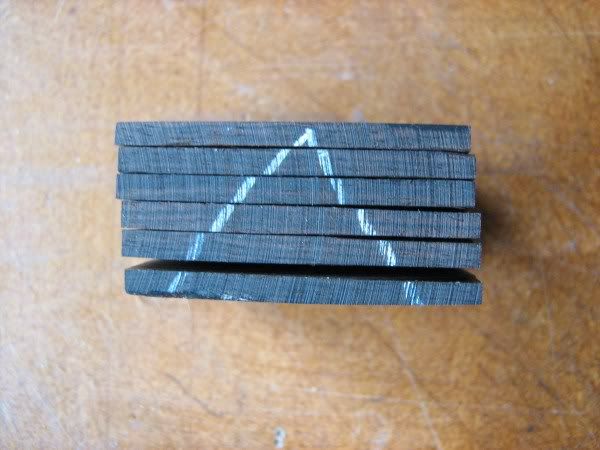 I then cleaned these up on the belt sander with a 180 grit belt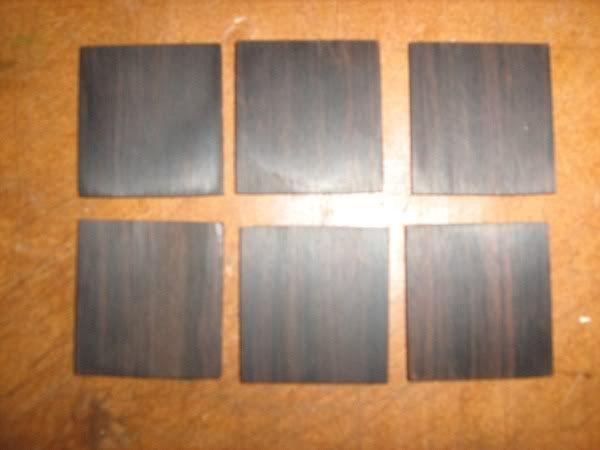 Now I've got sized, square, stock I'm going to decide what sort of box to make.
-- Martyn -- Boxologist, Pattern Juggler and Candyman of the visually challenging.
---