I like the way LJ's have been re-cycling and using offcuts for projects. I've decided to set myself a personal challenge and do this too. What you see below is a collection of offcuts. To give you an idea of scale the block of Ebony, which is an offcut from the Kaleidascope box project, measures 38×36 x 27mm ( about 1.5 x 1.4×1.1 inches). I am going to make a box with only these offcuts. Glue and finish will of course be used but the box itself will be only made of this. Jigs will be used (as much as possible existing ones) as I'd like my fingers and all other parts of my body to remain intact.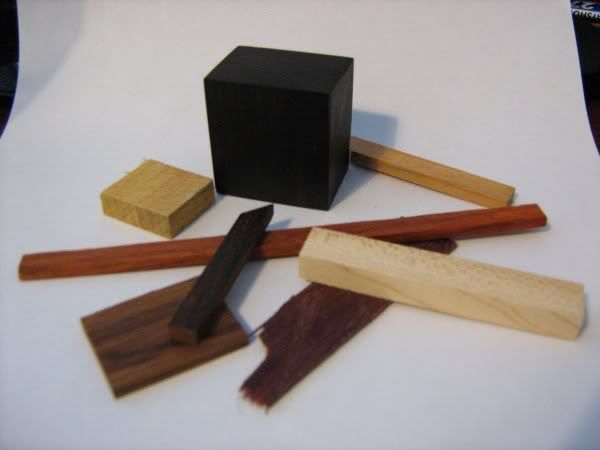 When finished I'll post it as a completed project. I haven't set myself a time limit but the box could reasonably be expected to be in my mini exhibition in July/August so keep an eye out. If I fail I'll post pictures of the disaster as an addition to this blog, by then.
Martyn
Oh sh*t, what have I done?
-- Martyn -- Boxologist, Pattern Juggler and Candyman of the visually challenging.
---