Outside my comfort zone again. This is my second experiment with the bandsaw and patterns.
Materials are Yew and Ebony. The patterns are about 50×120mm and 7mm thick.
They're more like Tiger and Anti-Tiger as one is obviously the negative of the other.
Can't make my mind up whether to make two individual boxes or slap them together lengthways to make one long pattern for something like a pencil box.
Front side


Back side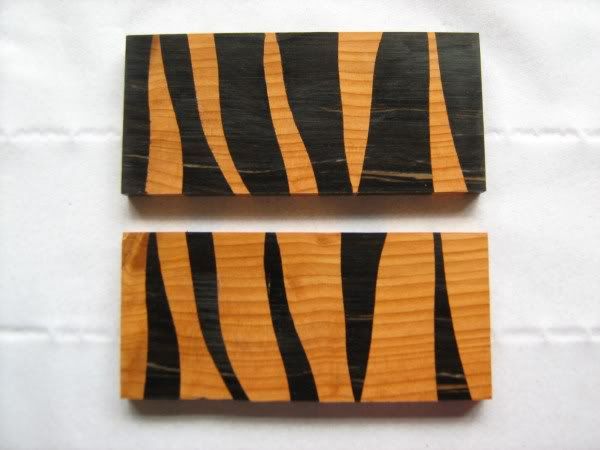 Side by side

Or I could slice them through the thickness and make two pencil boxes. Decisions, decisions.
Well I couldn't resist it. I split the patterns. A bit like cloning
So two pencil boxes with sliding lids here we come.
-- Martyn -- Boxologist, Pattern Juggler and Candyman of the visually challenging.
---