This is a bit of an experiment. I usually use Ebony and Sycamore for my geometric wood pattern. I've decided to substitue Pau Amarello (yellow) for the Sycamore to see what this would do to the contrast. This is what I've got so far.
!http://i875.photobucket.com/albums/ab318/BritBoxmaker/Step 6.jpg!
The Amarello appears to be more open grained than Sycamore and I've had problems with it holding on to the Ebony dust during the sanding process. I've vacuumed the panel off extensively, between grits and after the final 280 grit sand but its still not fully out. Any suggestions guys?
Oh and if this pattern is viewed small enough or at a distance it will mess with your eyesight. That, at least. is intentional.
Here is the original veneer pattern I did back in '01
The new pattern is another cut and stick so I'll let the pictures tell the story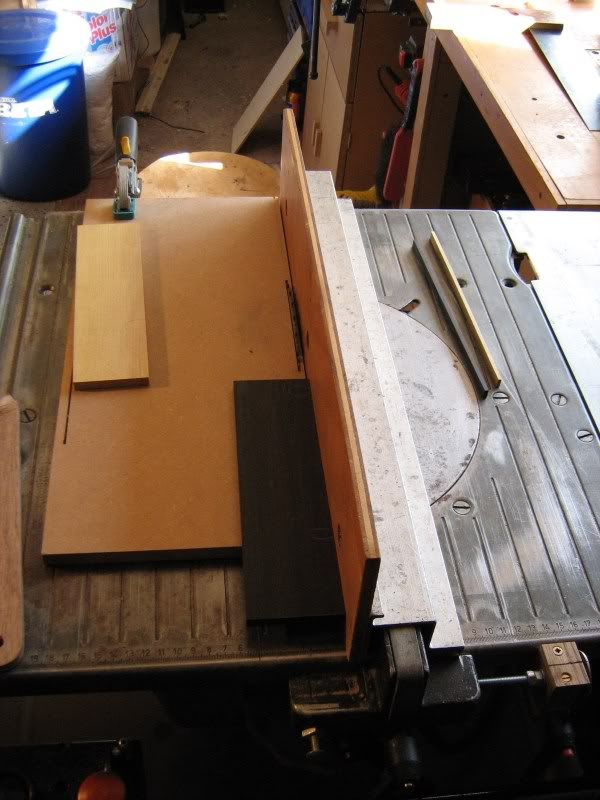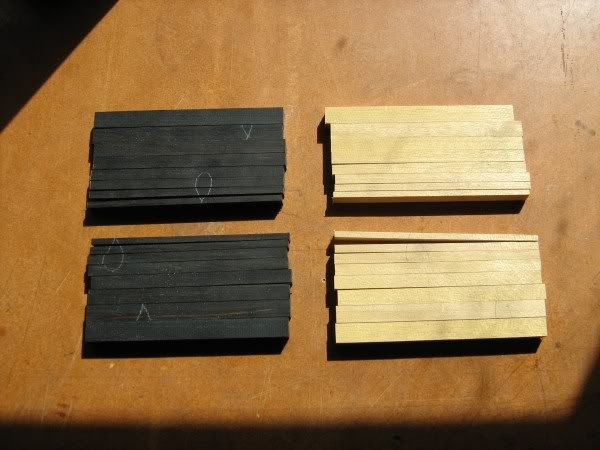 Slice perpendicular to the pattern

Slice both patterns through the thickness and stick to a base board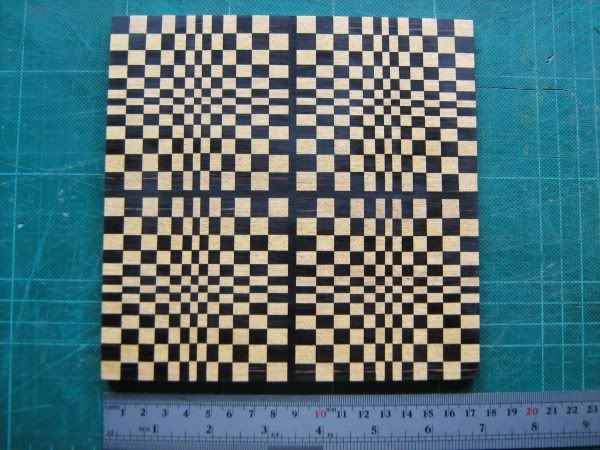 Simples!
Martyn
-- Martyn -- Boxologist, Pattern Juggler and Candyman of the visually challenging.
---