This is a quick little tutorial in response to Blake's question on how to draw floor plans in 3D in Sketchup
This is the quick and dirty method
First make an outline of the inside dimensions of the room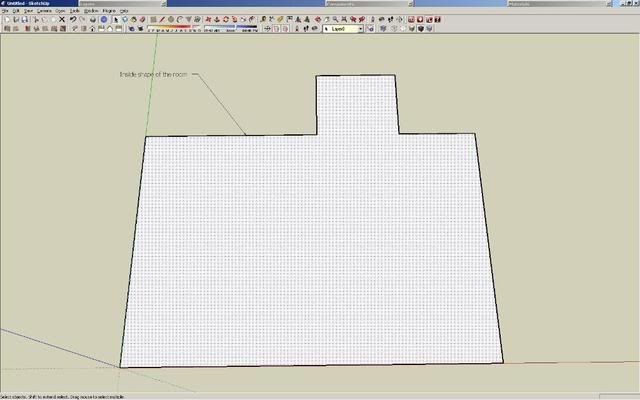 Then select all the lines by clicking on them with the shift key held down

Then use the offset tool and click on one of the selected lines, and offset it 4 or 6" whatever you want..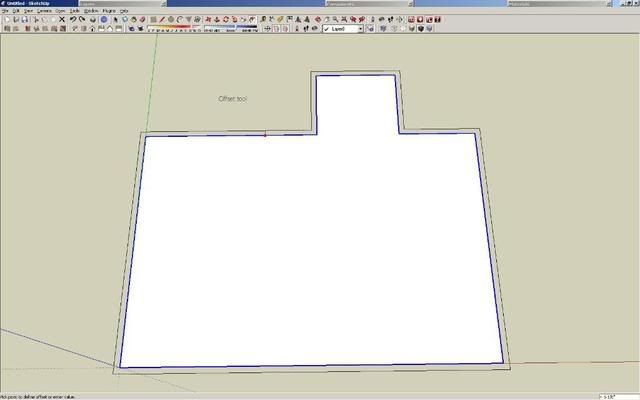 Then you should have a separate area where the walls are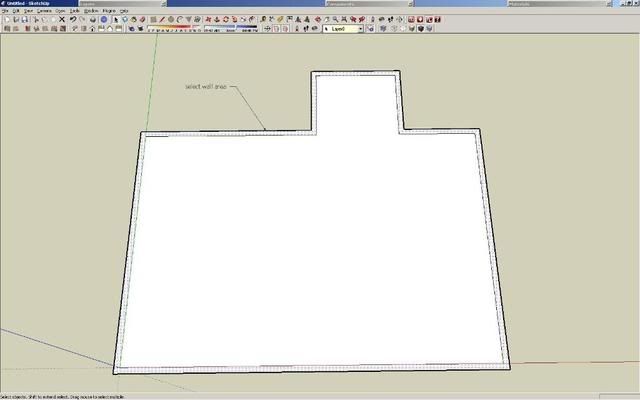 Then grab the push pull tool and start extruding your walls..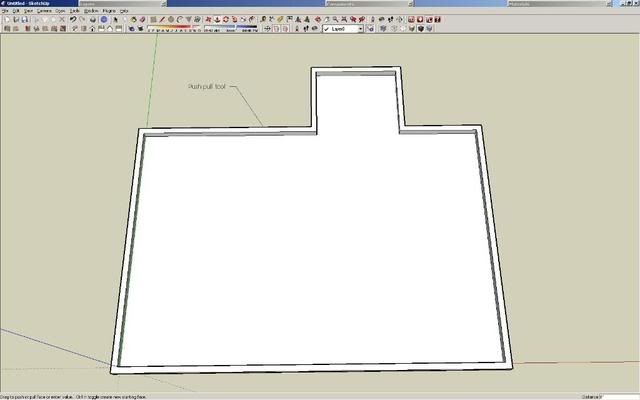 I just type in 8' in the VCB (the box in the lower right corner) then hit enter, and voilà! 8' high walls…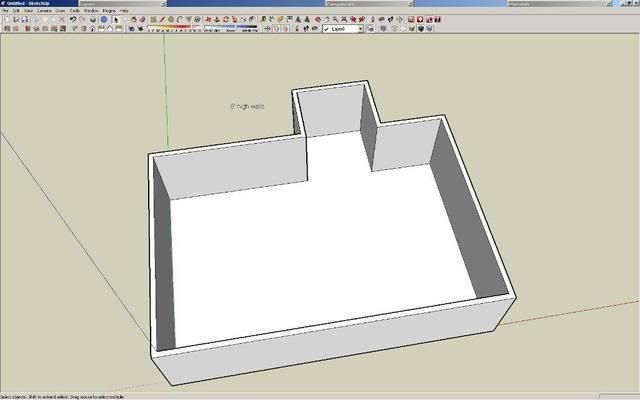 Then if you want to start getting fancy you can add some interior walls..
Just draw a rectangle the same width as your other walls where you want the partition to be, grab the push/pull tool and extrude away!

Thats kind of the quick and dirty way to do it. It works well if its a small space and not allot of walls. If you wanted to do a more detailed or complex floor plan with allot of walls I would take the time to draw it out in 2D with your wall thickness and then use the push/pull tool to extrude the whole thing.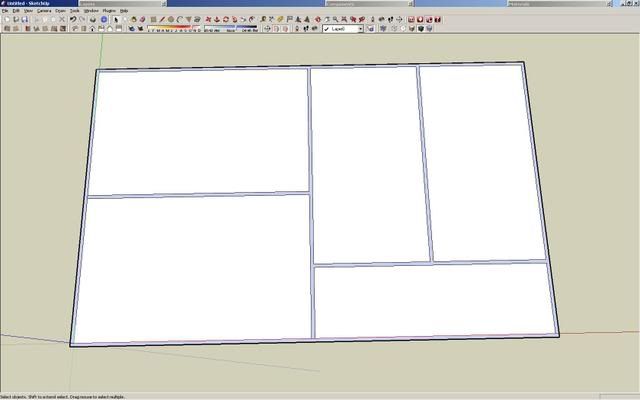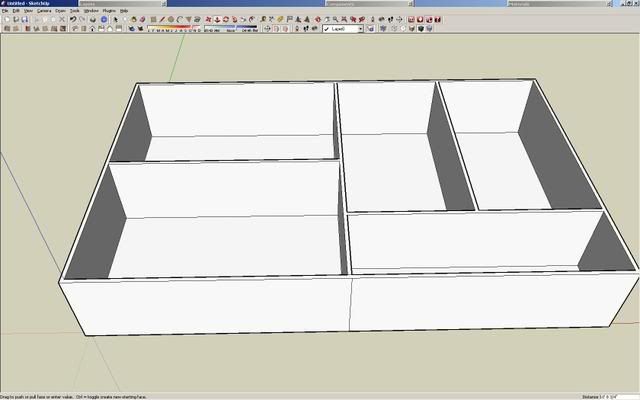 Allot of times I have the luxury of having an Auto CAD 2D drawing of a floor plan. I import it into Sketchup and if the drafter did a good job I could just clean it up a little and then extrude the walls. Most of the time I end up drawing from scratch. I hope this helps you and anyone else out there to understand and use Sketchup! Feel free to post any questions….i will do my best to answer them!
-- http://www.facebook.com/pages/DSO-Designs/297237806954248
---