My friend the contractor asked me to make him a small table to store video game DVD's. The furniture style in the room was mission, so I went with a slightly mission style look for the table. The space its going in is relatively small so the table is small as well. After a few size and design changes this is what I decided on..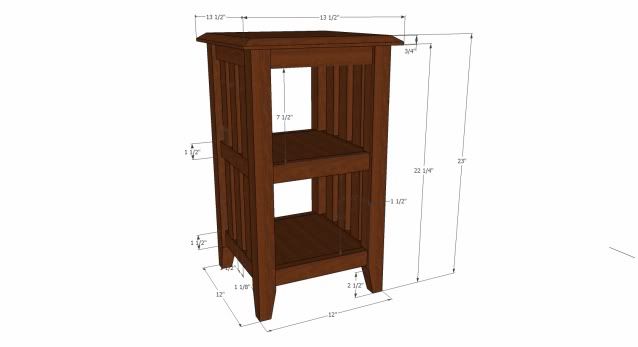 It's going to be made from 4/4 ribbon Sapele..found some really nice stuff at Woodcraft..
I am going to use pocket screw construction for most of it..the vertical side stiles I think I will just friction fit them with glue and tack them in place with my 23ga. pin nailer..Here is the SU model rendered in Podium..


Here is another render with sunlight and shadows..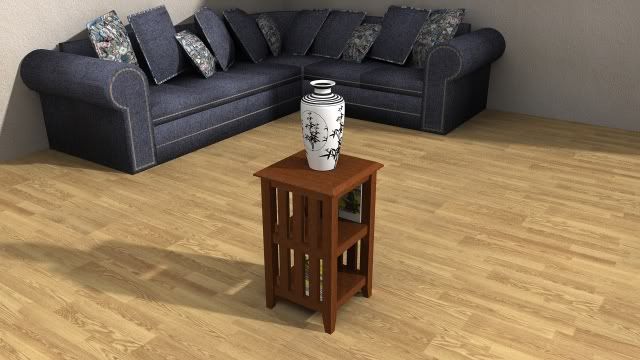 I used the great ruby Cutlist to generate my parts list, and cutting diagram, as well as calculate how many BF I will need..so on to the build!
-- http://www.facebook.com/pages/DSO-Designs/297237806954248
---