Since I last spoke with you…
I did a little preliminary sanding and cleanup of the box, sanding the inside and outside along with the top and bottom to 150. I noticed that the box corners have a slight concave curve due to the cupping of the side pieces. Nothing I can do about it now, so i guess it's just become a design element!
But the real headliner was the spline jig I just built. This will be the first time I use it. I mounted the two outside blades from my dado set shimmed to exactly 1/4"..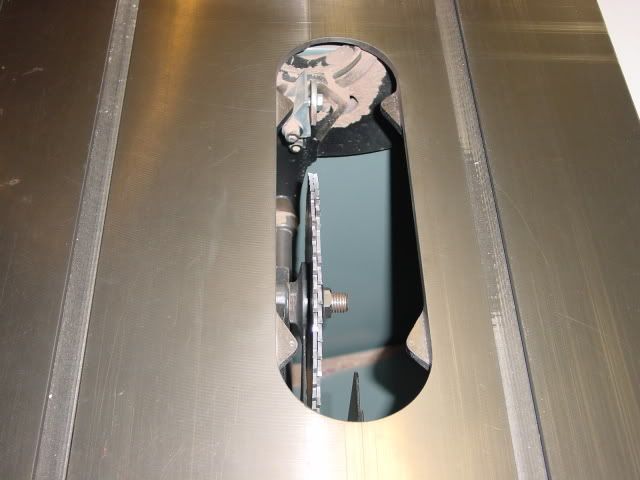 Then I got the jig out and cut the initial kerf..

I ended up cutting a brad nail in half…I mismarked where i thought the kerf was going to be when I was shooting it all together…no big deal..I was more worried that it threw a spark into my dust collector and would start a fire…
So I had glued up a test piece from the box cutoffs and set up the blade depth just the way i wanted it..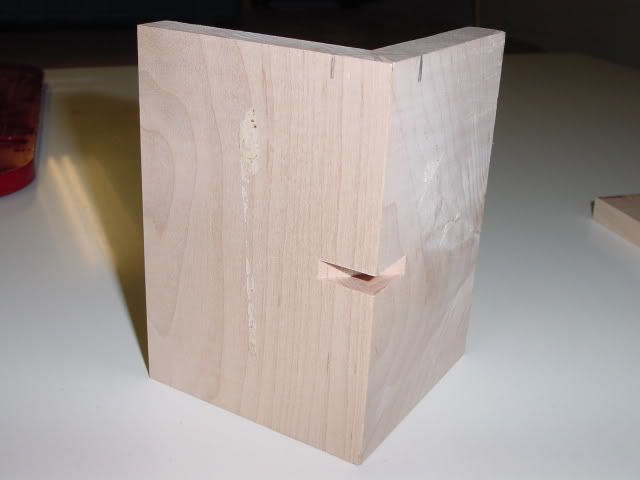 Then it was time to make the real kerfs! I had determined I wanted the top and bottom cuts to be 1 1/8" from the edges. I used a small combo square to align the fence on the jig, and made the cuts..


Came out perfect..


Then I made the remaining kerfs dead center of the box..

The finished kerfs..

I planed the darkest piece of scrap walnut I had to exactly the thickness of the kerfs..I wanted a nice tight fit. I cut them into pieces and glued them into the kerfs..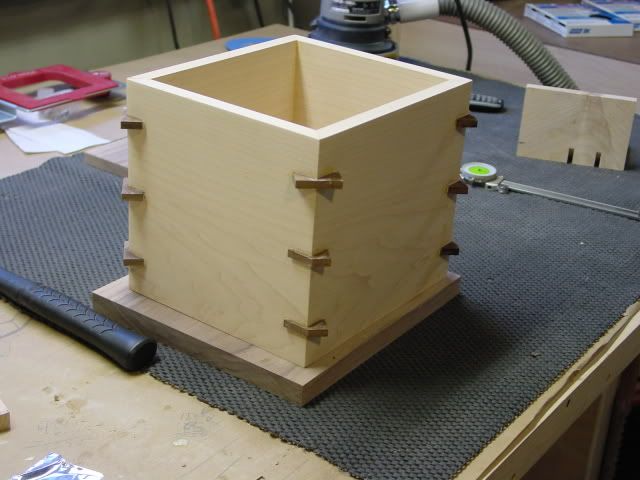 Once the glue dries I will sand them down almost flush with my oscillating belt sander and then finish them with the ROS.
-- http://www.facebook.com/pages/DSO-Designs/297237806954248
---