OK when we last spoke, it was decided that the urn would have Maple sides, and Walnut top, bottom and miter splines…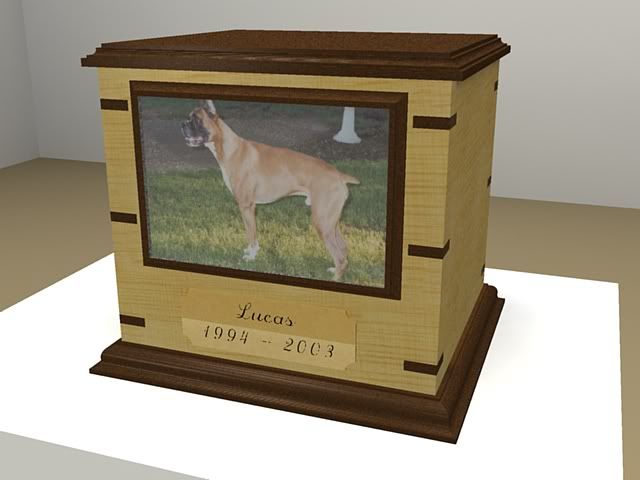 So I printed out a cut list and got to work. I cut all the pieces of maple slightly over sized so I could sneak up on the miters and get them perfect. Then I planed and rough sized the walnut for the tops and bottoms. The maple pieces were cut from a board I had planed down to 9/16 some time ago and the pieces were slightly cupped…not good for tight miters. I decided to use the masking tape method to glue up the miters and then some additional clamps to make sure I get the corners as tight as I could. Heres a few shots of the box in the clamps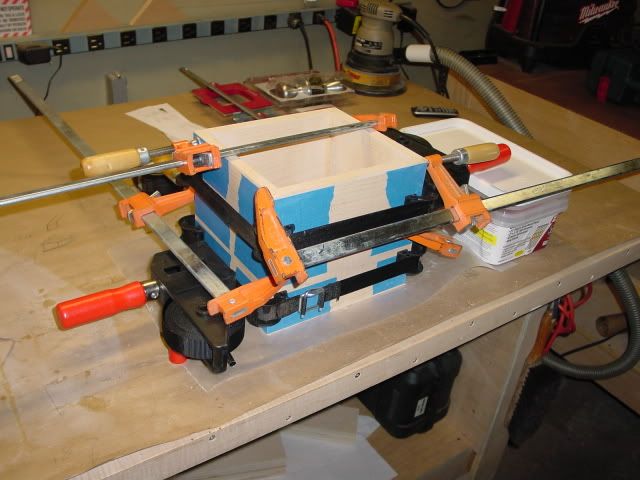 The masking tape trick works great to line everything up when you got glue spread all over the place, and it functions pretty well as clamps, but I felt it needed a little help due to the bows in the pieces. The Bessy band clamps are a little awkward to set up but work great once you have them dialed in. Here is a shot of the walnut top and bottom sized up and waiting for decorative edges..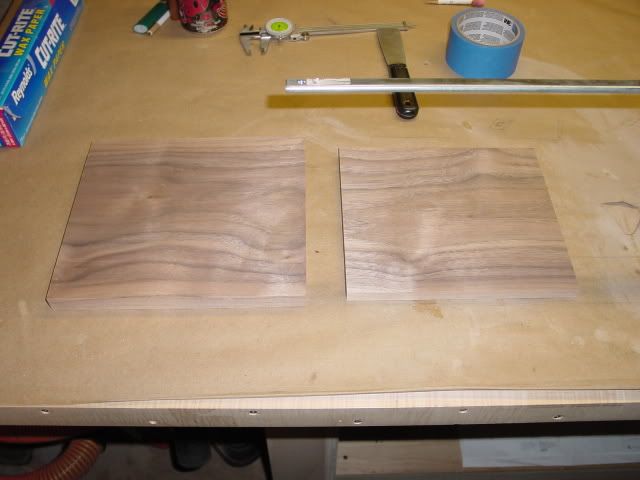 Here is the box out of the clamps and mocked up with the top and bottom..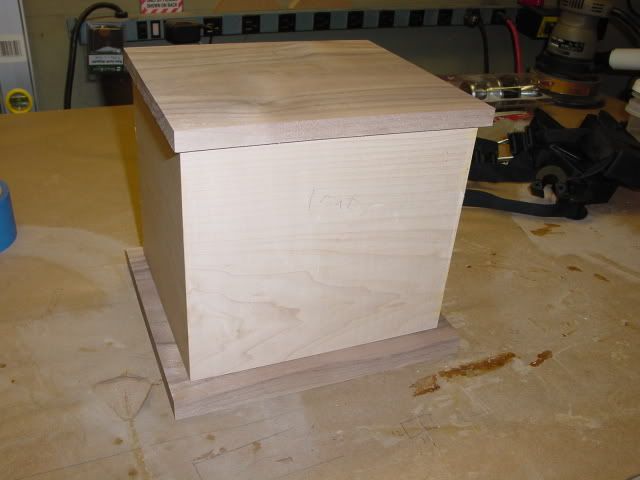 I am happy with the miters, they came out really nice in spite of the bows, and the box is perfectly square, when checked corner to corner. I was careful to cut the maple pieces in order so you can see the grain wrap around the box. Next a little preliminary sanding and I want to flatten the bottom and top of the inner maple box. They are really close, but a tiny bit off….I will spray adhesive a piece of 150 grit to a plywood scrap and smooth them out so they sit really flat. Then it's time to fire up the brand new spline cutting jig next, so stay tuned!
-- http://www.facebook.com/pages/DSO-Designs/297237806954248
---