I have an old canister household vacuum that refuses to die, so I use it with allot of my hand held power tools, specifically my ROS, biscuit joiner, pocket hole jig, and a small belt sander. In the past to connect my tool of choice to the vacuum I would always jimmy rig something up with duct tape or just hold the hose on the dust collection fitting..not good. I went to Home Depot one day to look around in the plumbing section for a solution, and I found this…a 1" to 3/4" coupling.


I took a chance and bought it with one of its mating 3/4" coupling sleeve…..not a big chance since it was only a couple bucks! After determining that the sleeve would work with the power tools I attached the coupling to the end of the vac hose. I had to cut of the end of the hose to make it fit, but it fits nice and snug..

Then I used some electrical tape to shim up and attach the 3/4" sleeves to all my tools. They all fit really well, and the coupling slides right on for a perfect friction fit while using the tools.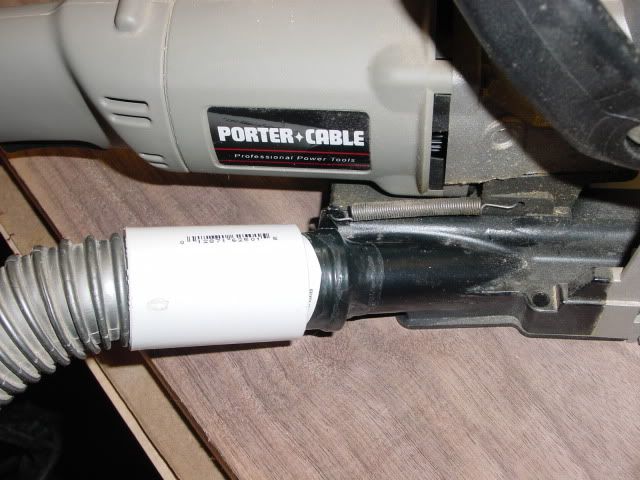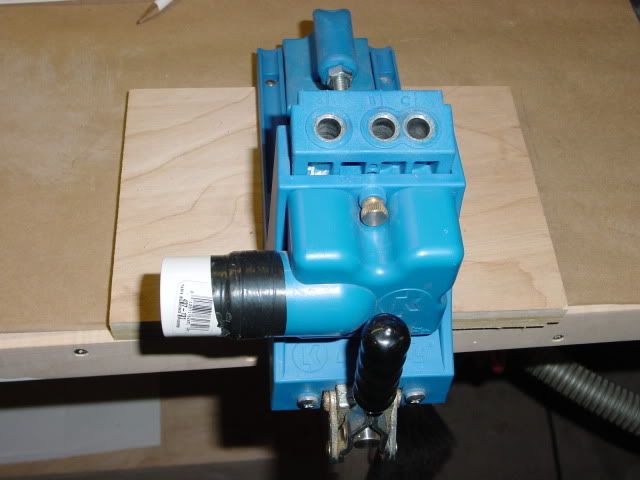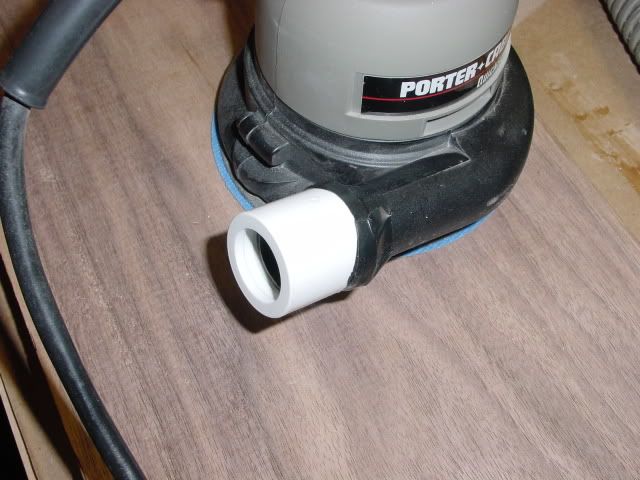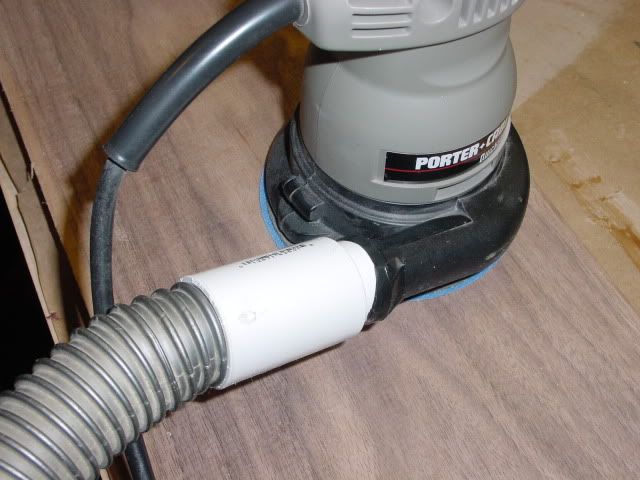 Everything fits nicely, and keeps the vacuum hose securely attached to the tool, and slides right off when I'm done. I love it when a plan comes together!
-- http://www.facebook.com/pages/DSO-Designs/297237806954248
---