I have always been a big fan of the art deco style and early 20th century skyscrapers so I decided to combine both for inspiration for my virtual table design. After plowing through tons of images I found a really great art deco mirror from the 1930's that really inspired me for the tabletop..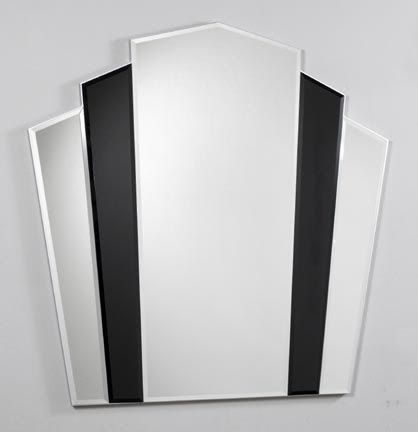 For the leg inspiration I used my favorite skyscraper ever designed The Empire State Building!...


So this is it..my Art Deco Empire State Dining Table! The material is tiger maple and wenge. The top is solid material glued up and sanded to thickness, then the design is cut out on a CNC. The legs are also all solid, the beefier sections glued screwed and plugged, the more decorative parts just glued on. No stain.. just many coats of a high quality pre catalyzed lacquer. These first images are exported right out of Sketchup..


The table is 42" x 110" x 30" and the tabletop is 1 3/4" thick…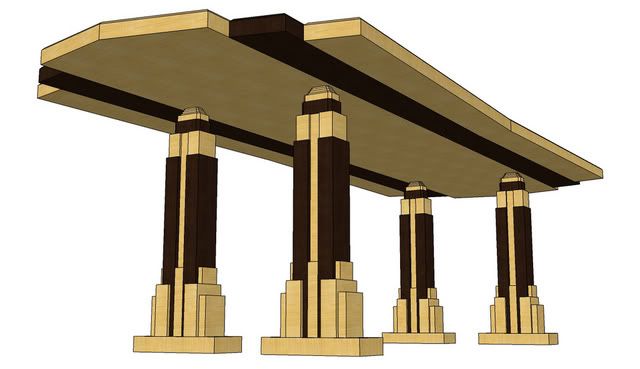 The original design had the spires protruding through the tabletop, but I didn't like how it looked…dangerous!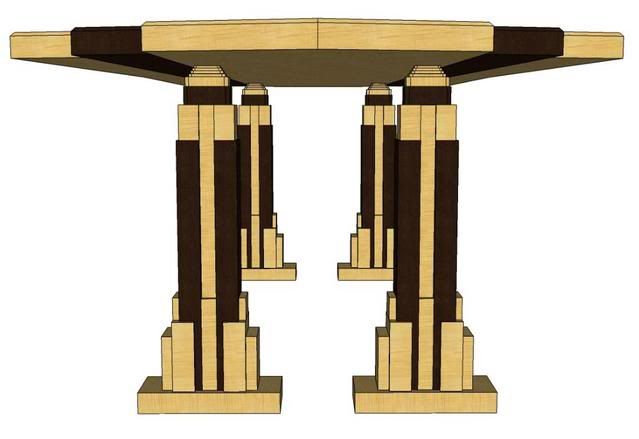 This one I did x-ray so you can see the extended tops of the legs that are set in pockets milled in the underside of the top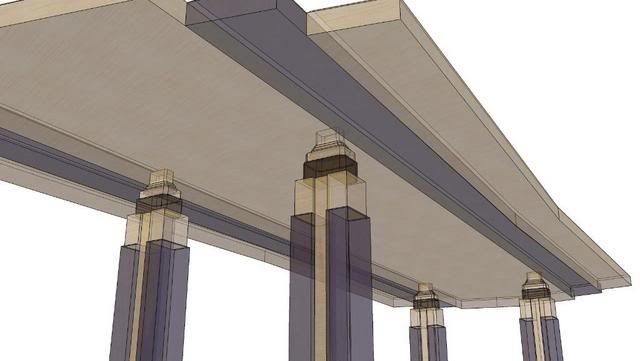 These next images are the exact same model as the previous images only I rendered them using a photo realistic render plug in called Podium. Once downloaded and installed it lives inside Sketchup allowing you to render your model for a more realistic output. Unlike allot of other render add ons Podium is easy to use..it's not a complicated sea of checkboxes and settings. It can be learned fairly easily through the website tutorials, a great user forum, and a little trial and error!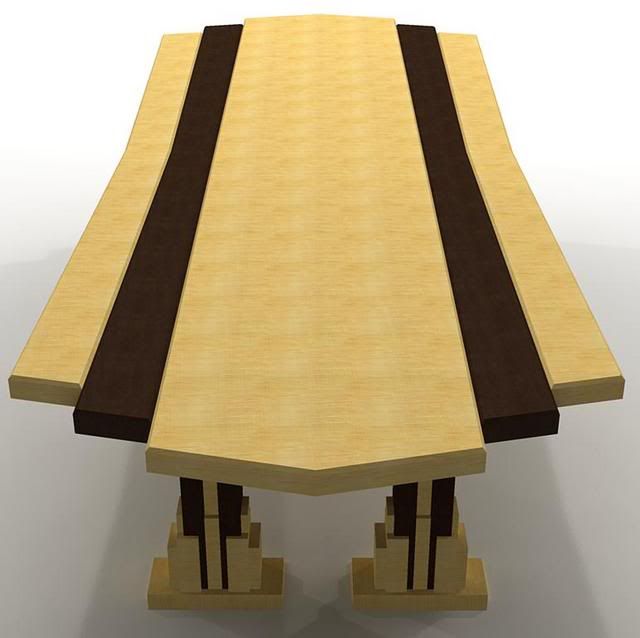 You can use the sun and shadows in Sketchup when rendering, or not…that's why some images have shadows and some don't..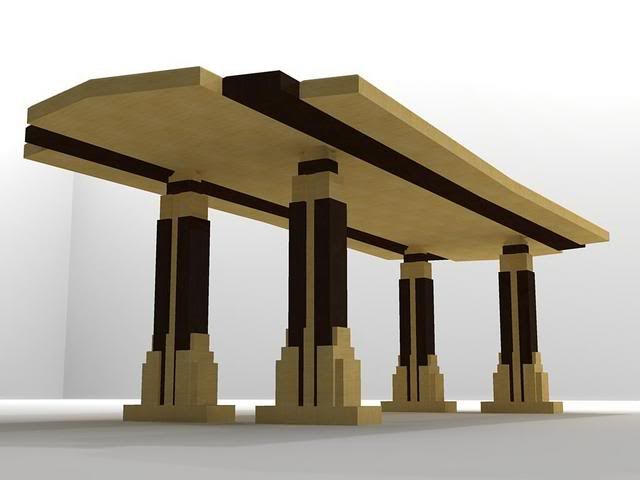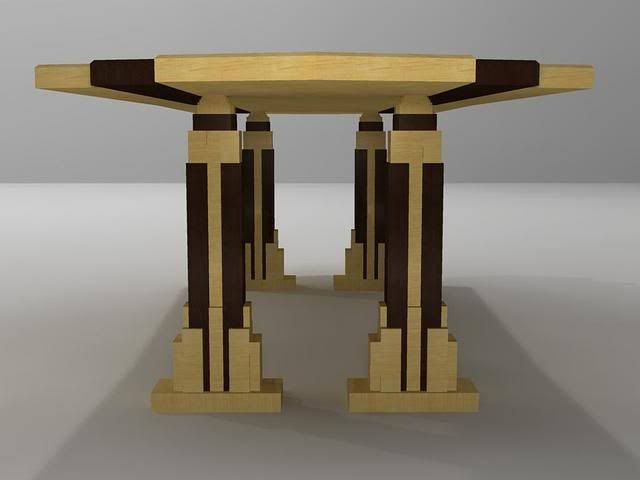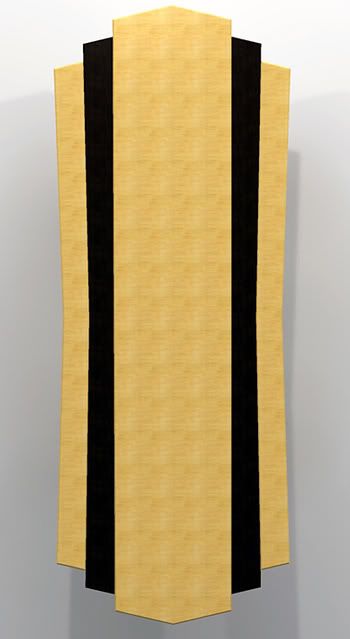 Here I did some exploded views to illustrate the construction..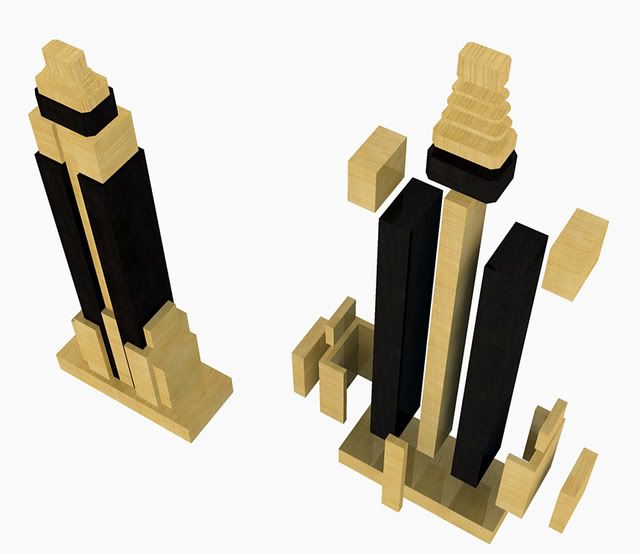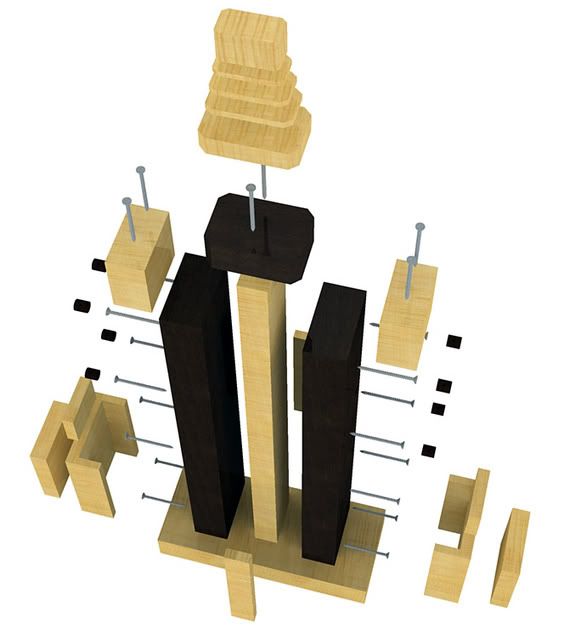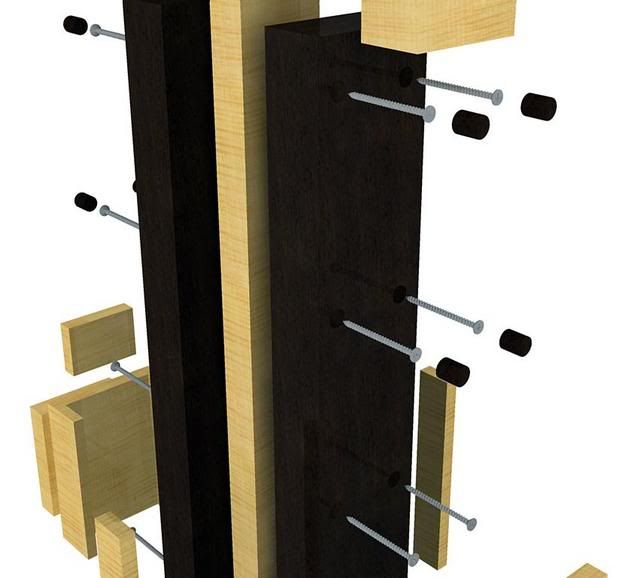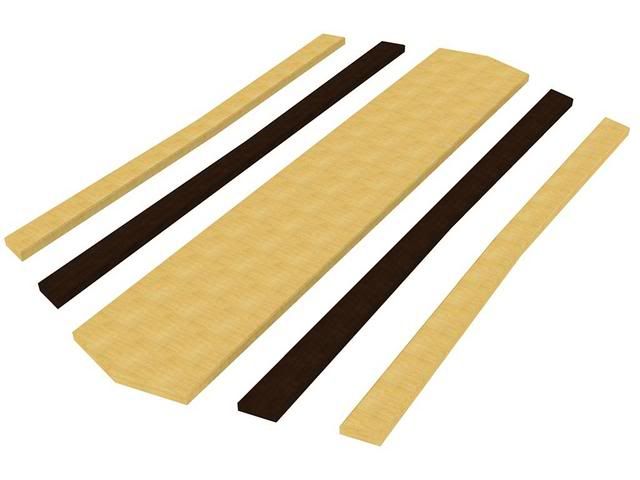 I used the free version of Google Sketchup for the model and the Podium plug in is also free to download and install. The only restriction to the free version is that it limits you to 640×480 output size. I would love to build this table…but I think with the materials I chose it might be a tad expensive! Maybe I will do a half scale model…
-- http://www.facebook.com/pages/DSO-Designs/297237806954248
---