It doesn't take very many attempts at routing smaller pieces of wood to see the benefit of a router table. Midway through my Walnut Lamp project, I got some ideas floating through my head that couldn't happen without the router table. So my once router table cabinet, now wood scrap holder, is once again a router table cabinet. I started with a rectangle 1×2 base joined by glue and pocket screws, some casters, and a plywood shell: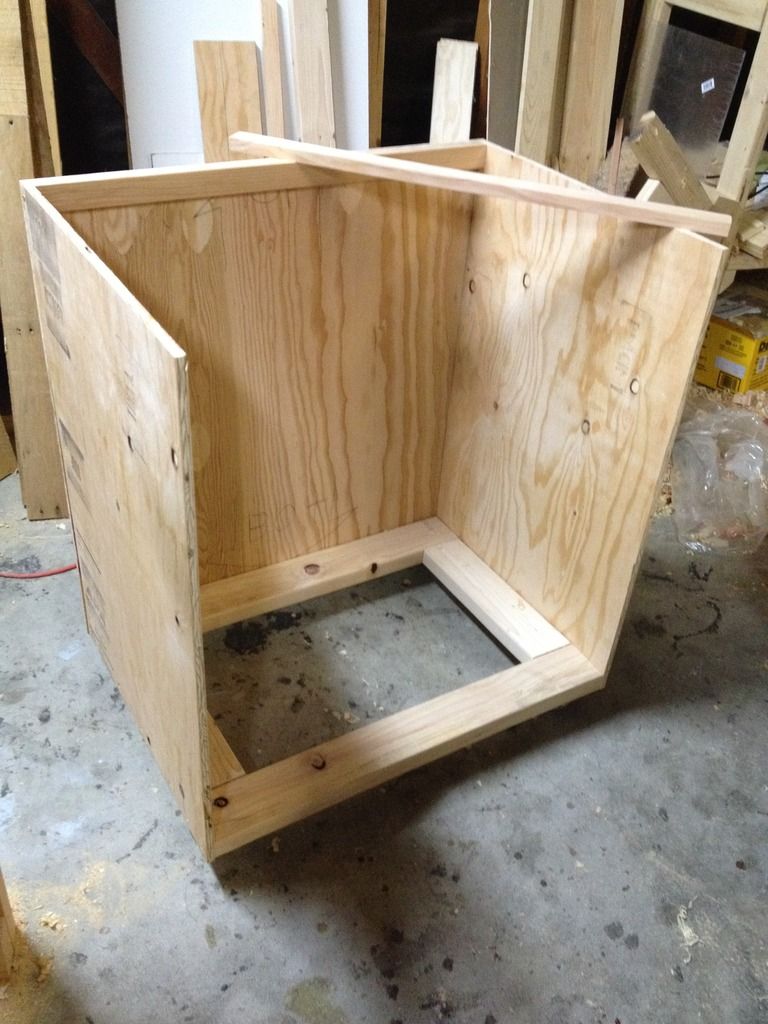 I was mostly using leftover ply from other projects, not thick enough to get a usable dado in. So I ended up putting down some little scrap pieces so I would have something to hold the boards that separate the compartments in place, and I sprayed the top of the board where the router will be.

I went with a Rockler aluminum router plate for the DW625, and I routed out the lip, but I fouled up when I skill-sawed out the waste. I came too close to some of the corners, so there was nothing to secure it. After that the project sat for a few months. Now I re-routed for the plate, measured twice, and cut once, and got it sized correctly. I put some screws into the ledge from underneath to level it, and loved the results:

With the router attached from underneath: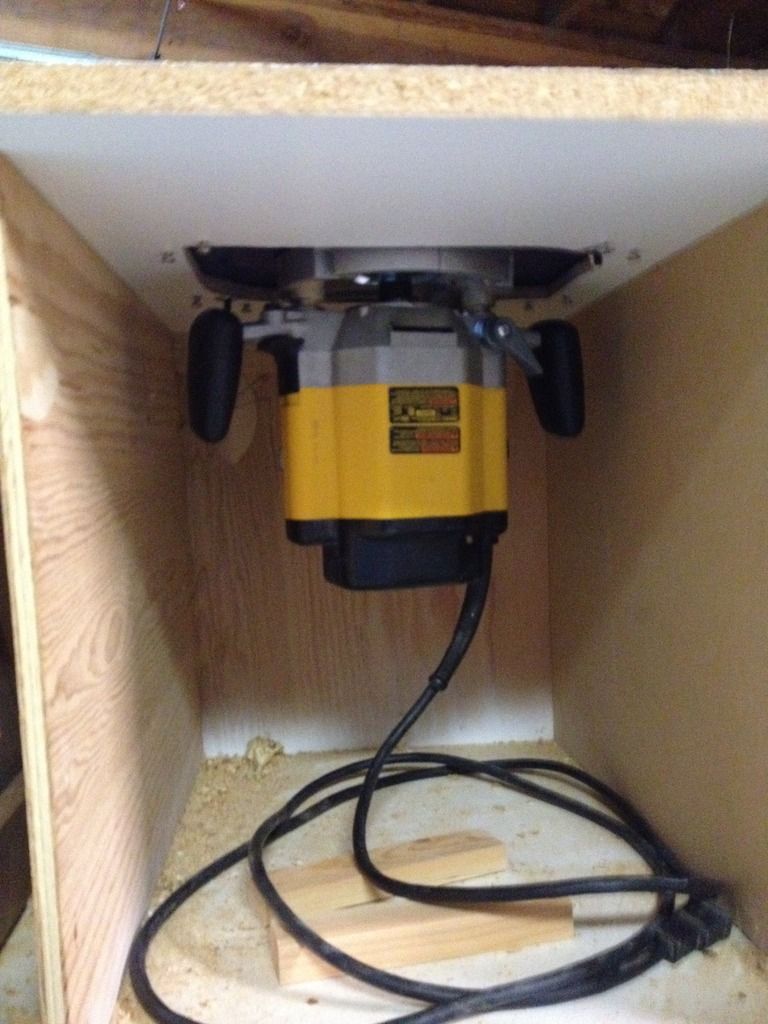 I've started on the fence, using pieces from the first failed attempt. Once I get something usable I'll post some more pictures.
-- BobFrankly, California
---