This article comes partway through the project. I've completed the shaping on the base, and picked my pieces for the neck of the lamp. I'm doing some inlays for the sides of the neck, Orange Osage into the Walnut.
I made the cuts on the table saw with a crosscut sled and a scrap piece of 2×4 braced against the sled fence to hold it in place.

Card Scrapers made short work of any spots that were too wide as I tested the inlays above.
Glue up was interesting, the thin end of the glue brush was handy to spread the glue across the sides of the grooves that I cut into the walnut.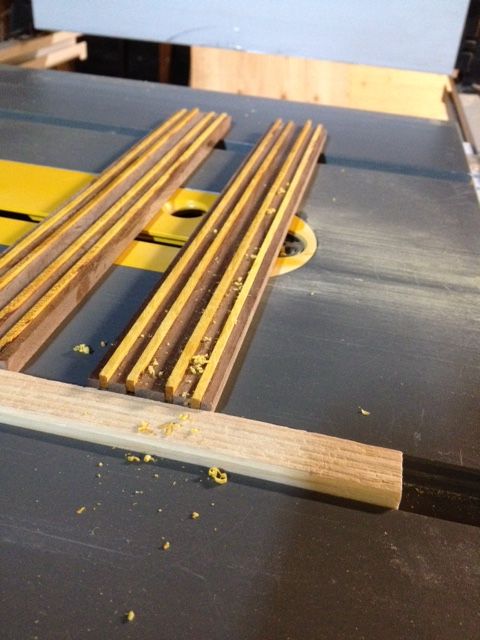 Combination of hand planes and card scraper took it down to where it belong:
And now I have most of the major pieces in a pile!
-- BobFrankly, California
---