Participating in the marking gauge swap has been a lot of fun and has pushed me to keep making more costom/specialized tools. This tool has been on my to do list for a long time and I sure wish I had made it a long time ago. Often times special making gates are quickly made from plywood or whatever for a one time job and then tossed so it was hard at first to take the longer time to build this but it is worth the effort if you have a boat project in front of you. I found the inspiration in an old issue of Yachting magazine December 1941, Ham DeFontaine did an article called "gadget and gilhickies". Among the gems was this planking gauge.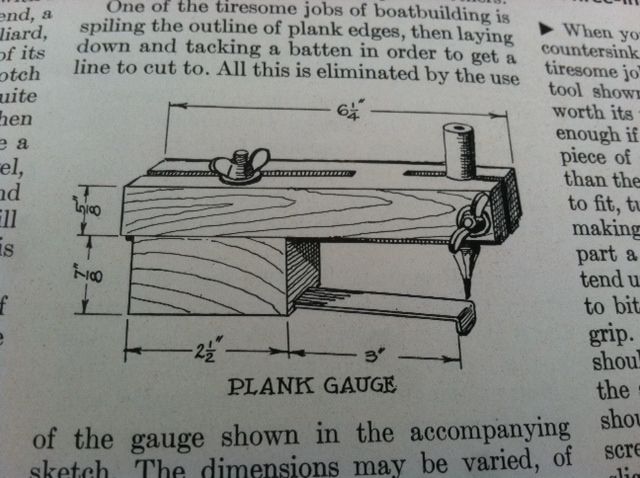 Using that information I put one together. I changed some dimensions to suit some thing that I might do a bit differently. Instead of 7/8" I used 1 1/4". And you can see the pencil beam is longer and double sided.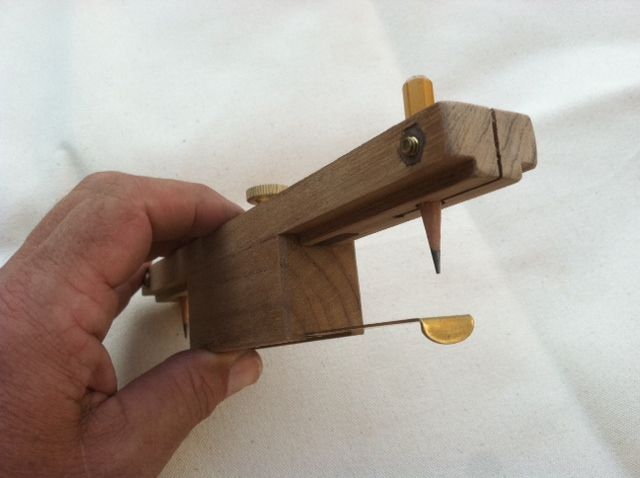 I set in a piece of old bronze half oval from an old rub rail. I thought it might make a useful addition. Since it has a slight radius following a curve is no problem.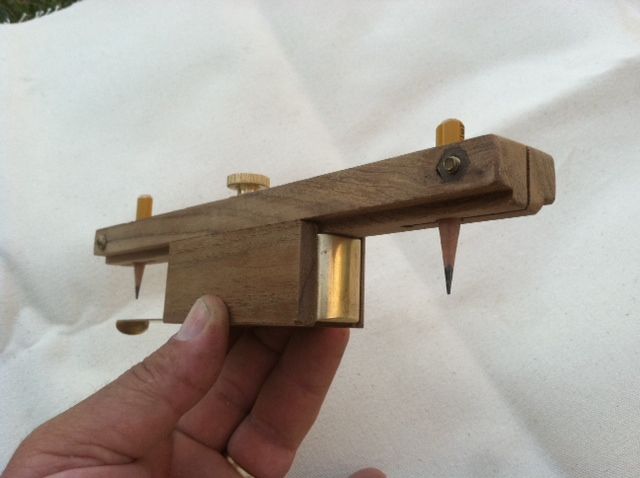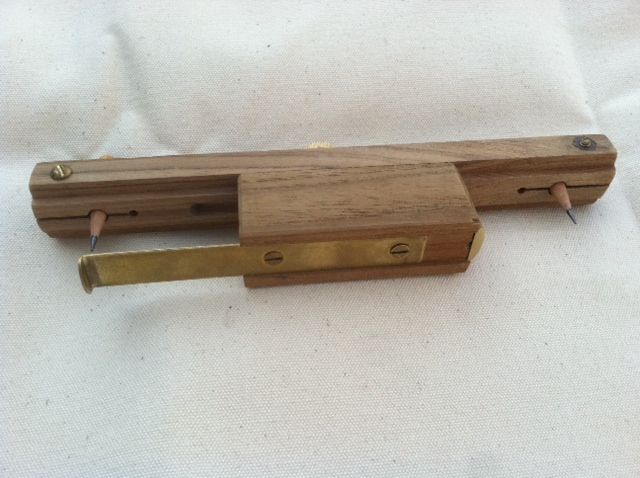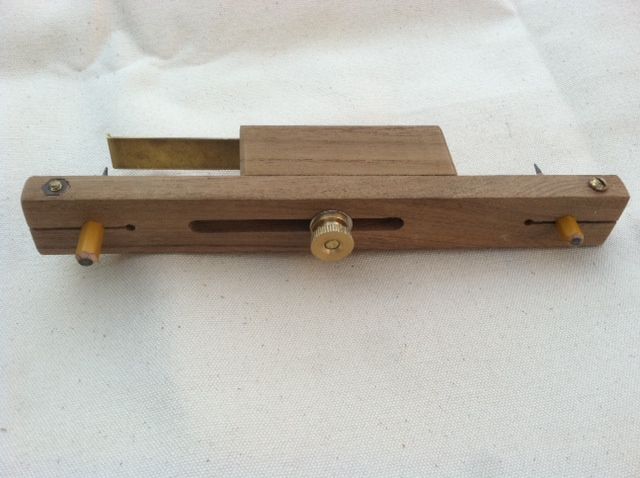 This is another drawing from the article showing at least one use of the hook.
These next shot show it in use fitting a pattern for the deck of a little boat I'm building. First photo it is adjusted to create an overhang from the deck beam.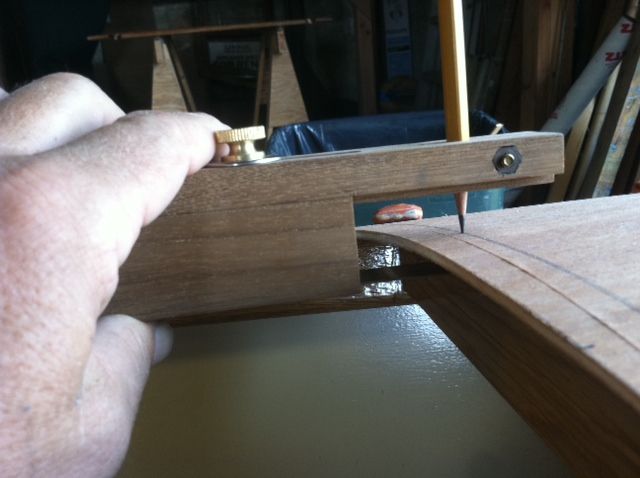 This photo it is set for about a 1/4" inset.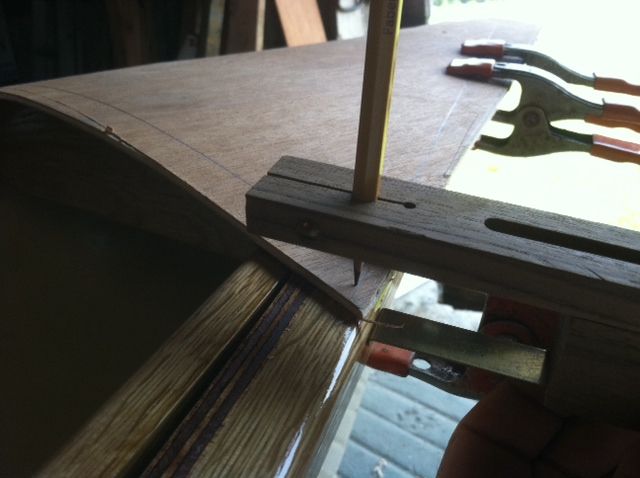 Still with the inset but now the pattern overhangs the edge of the rail.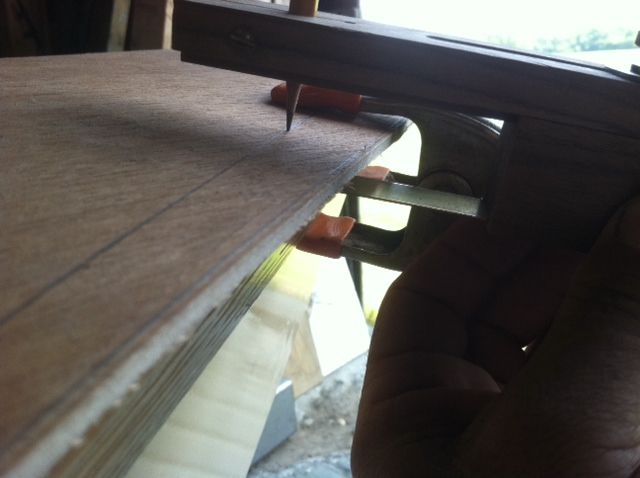 Lastly the pattern piece cut to the line and checked.
Very worthwhile time spent making this tool. I might even make some other sizes just for fun. Hope this can help some solve a triicky fitting problem.
Jim
-- Jim, Mid coast, Maine Ancorayachtservice.com home of the chain leg vise
---