I've spent my available time lately making or modifying some of the tools that are going to go in the box. First up is a tool that I wasn't sure was going in but I think it will work. It's an old Yankee 1431 "radio" drill. I bought it a while ago mostly for the chuck to get a Yankee with the ratchet up and running. This little one came with no handle, perfect for this job. So first order was to figure out where it was going to go, and then make the handle. I made the handle a bit more slender than an original one so it will lay into the box a bit closer. This is a shot in the lathe just after drilling the 1/2" hole to press it on the drill.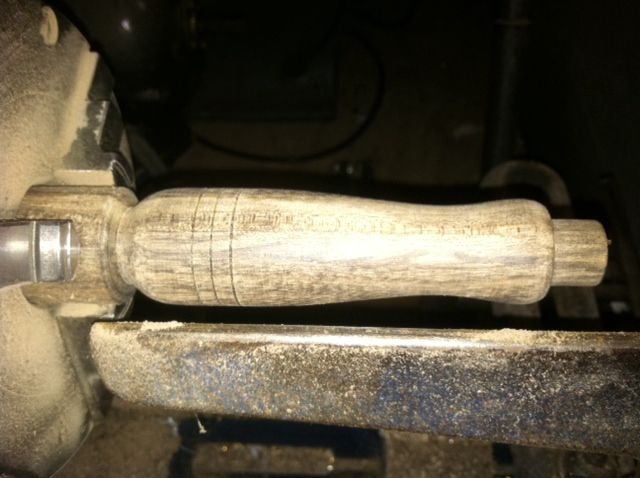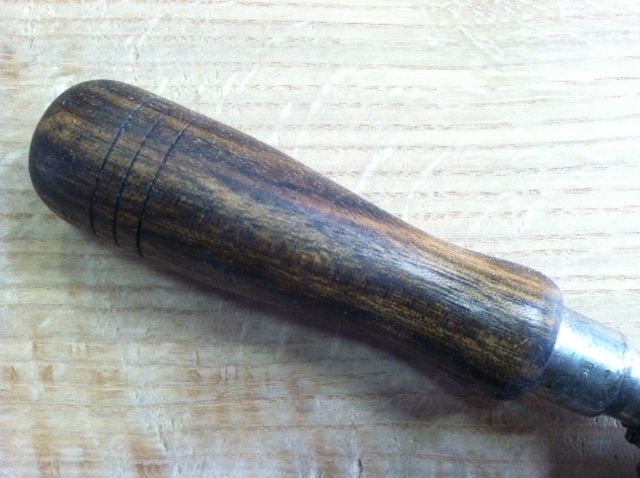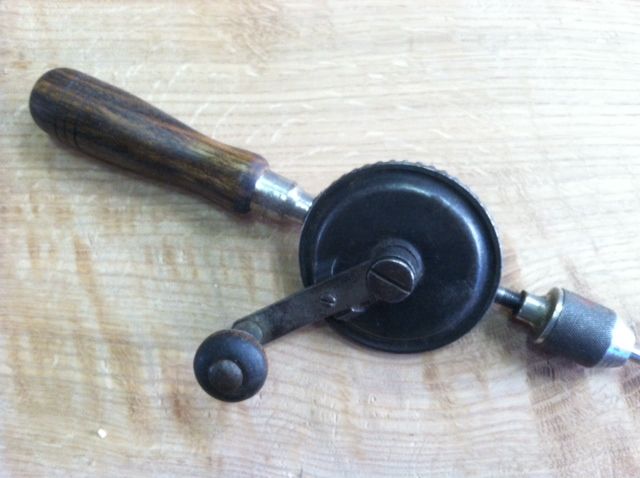 Next was a little bronze hammer. I turned the head and made the handle. The dimensions were dictated somewhat by where it is going in the box.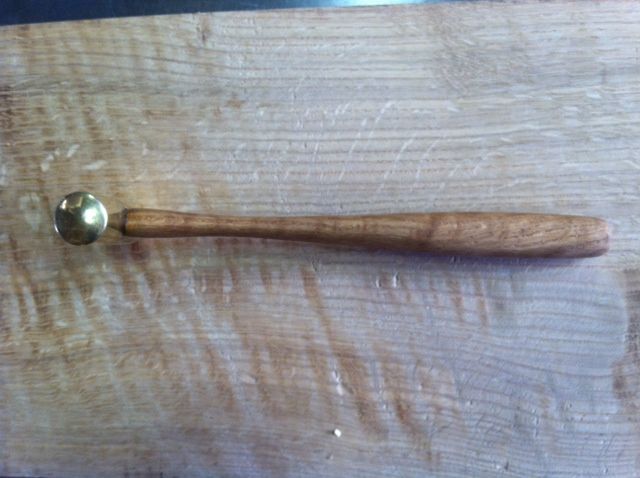 This photo shows all the chisels that I re-handled. Most had none to begin with so no loss there. Despite different iron lengths I made the handles to make them all the same height hopefully to simplify their security in the box. I think this is where they will end up, we'll see. The 2" paring chisel on the left is a copy of my favorite chisel. Mostly used for trimming bungs, the short round handle just fits in the palm of the hand. It will go along the side of the box where it is, but I still need to fit the upper and lower blocking. You can also see where the egg beater drill is going and I've substituted a new brace that fits the width of the box.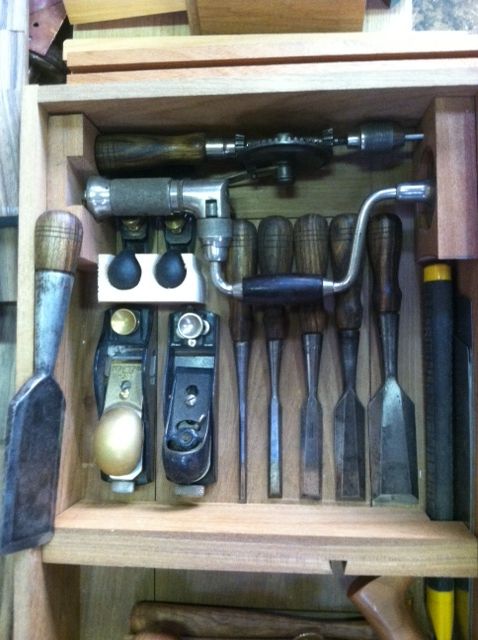 The next tool I need/want to make is a little 4" level. I'll let you know when I get that finished. I should have time to work on the door by the end of next week, so there will be more soon.
Jim
-- Jim, Mid coast, Maine Ancorayachtservice.com home of the chain leg vise
---