Since no one could give me a reason not to use the different dovetail spacing I went ahead cut the two styles that I liked. End to end comparison.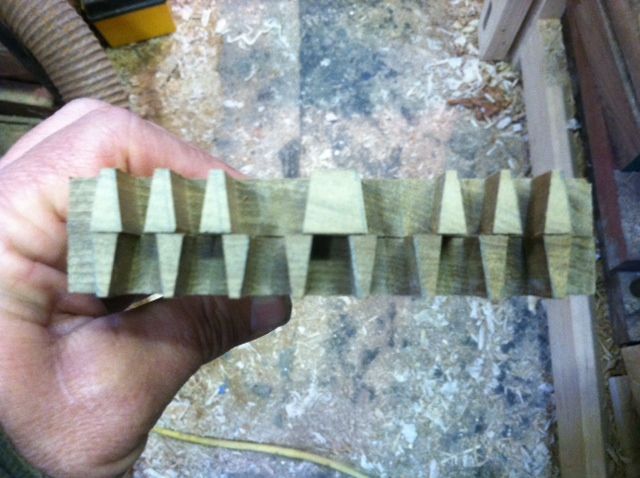 The pin board is offered up to it's mate to mark the tails. Since there are many to mark I took the time to clamp everything so it wouldn't shift.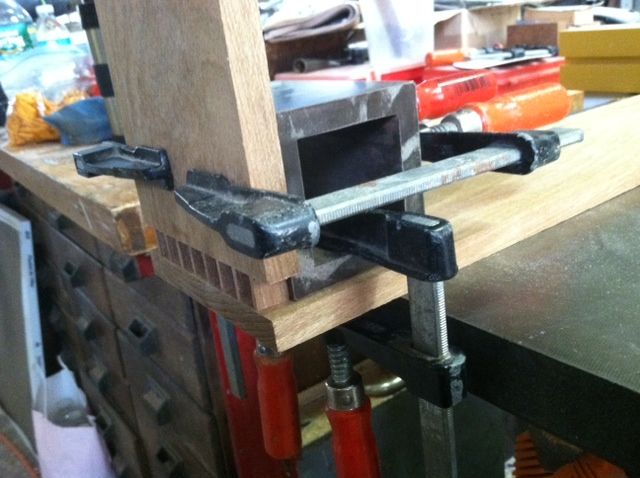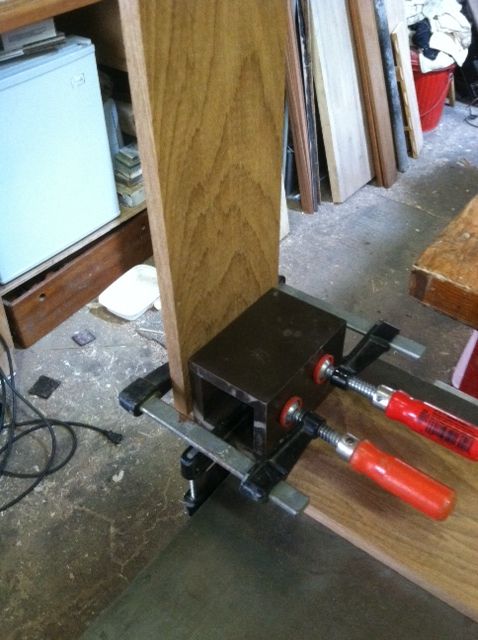 Next came the cutting out. Yes I use the band saw. When I made the samples I cut to the line and assembled them right from the saw, I did no paring. The teak isn't quite as forgiving, so I left a little wood in the waste side of the line so I could hand fit everything.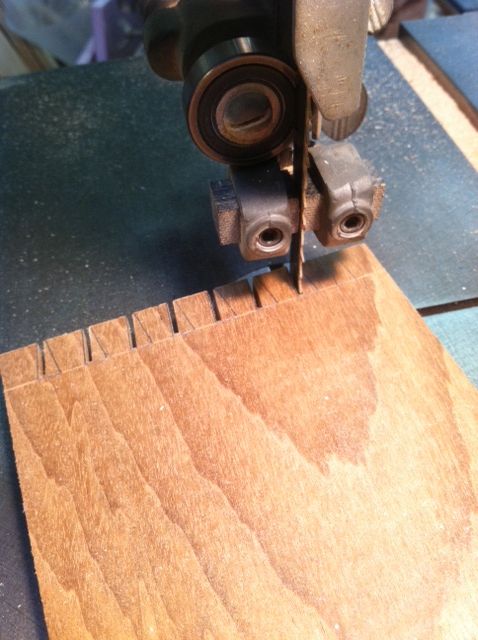 First one is done.

Second one is done.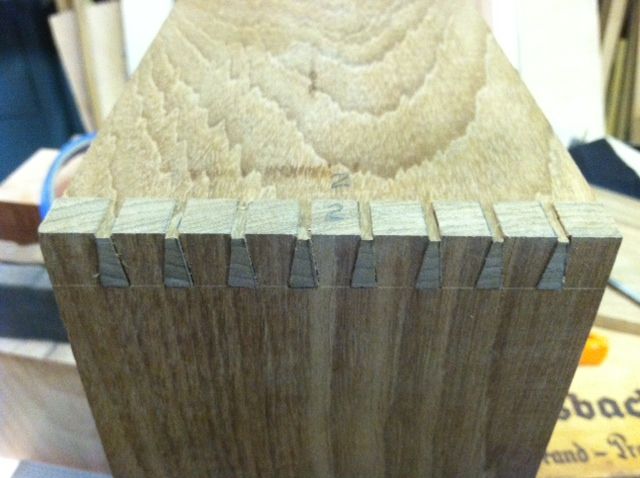 Third and forth are done, but I should have waited till tomorrow. It was getting late and I wanted to finish tonight. I pared just a bit too much and got some gaposis. Not bad where it is and easily fixed, but still wish I had taken my time.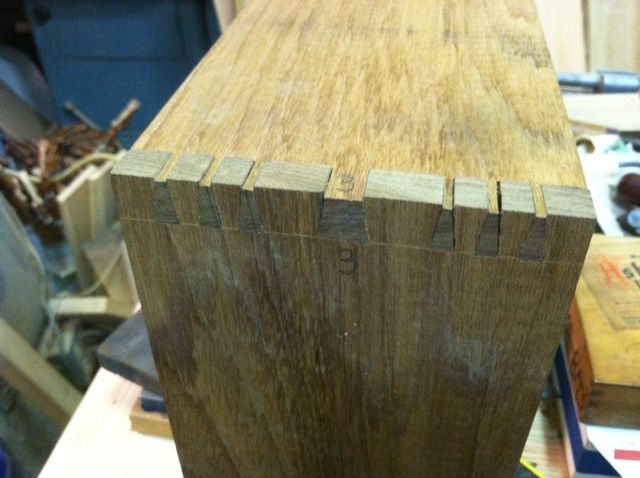 Here is the box assembled.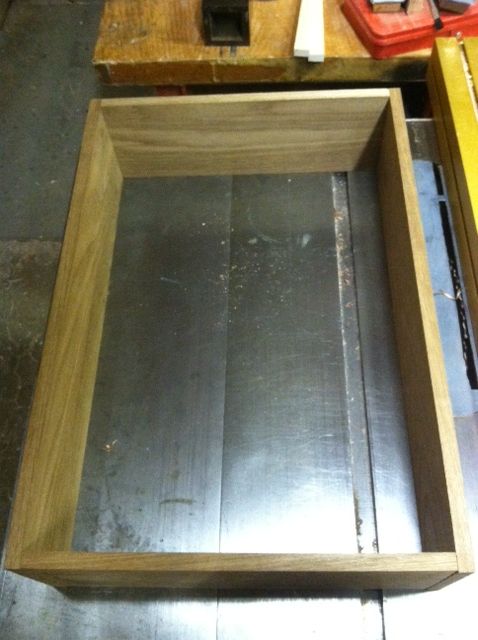 Thanks for following along.
Jim
Next will be to make the back panel. I'm going to hold off gluing the box together till I make and fit all of the dividers and tool supports, some of which will be morticed into the side.
-- Jim, Mid coast, Maine Ancorayachtservice.com home of the chain leg vise
---