I bought and rebuilt a 1949 Delta Cabinet Saw for my shop, but it is a little big for small projects, so I decided
to redo my Delta 8" tablesaw for smaller projects. Solid table saw extension for a Delta 8" saw are not easily
found, but I had an old Atlas 8" table saw I got free with an open style extension that after I drilled a couple
of holes bolted right up to my Delta.
These older saws were not made for dust collection, so I cut a few pieces of masonite and made a sloped
interior for the saw body to feed the sawdust into my dust collection intake a little better. The fence system
on the Delta was rather beat up and I also had an old Ryobi BT3000 that was not quite my idea of a good
table saw, so using a few aluminum adapting brackets I bolted the Ryobi fence to the Delta and was also able to use the Ryobi sliding table extension and router mount on the saw.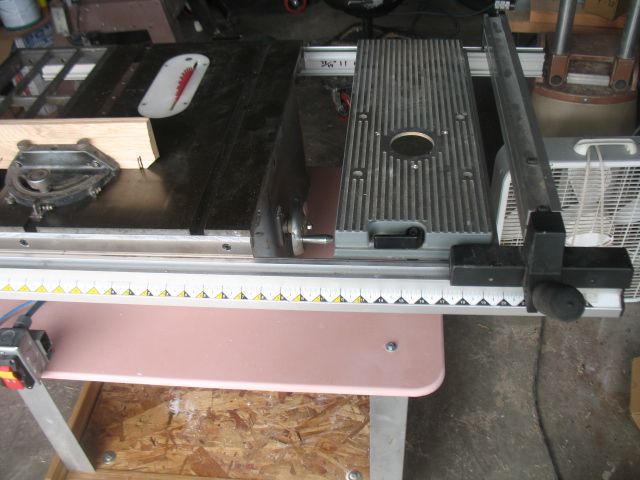 I needed a bigger base for this saw, so I adapted the old Ryobi base by adding a bottom shelf made from
particle board and some recycled alder flooring. I had recently acquired a sheet of 30" by 12' by 3/4"
Ash Rose corian in a shade tree barter process and while I know that Sandra does not like pink hammer's, I
think she might like my free pink mounting slab for my Frankensaw. I cut and drilled and routed this outside my shop on a wlndy day because corian makes a fine abrasive dust that is very difficult to get collected and rid
of. I added some big casters so it will roll easily around the shop and because I have an uneven floor, I added
two leveling bolts and adapted the nuts so that they are the same size as the leveling bolts on my big saw.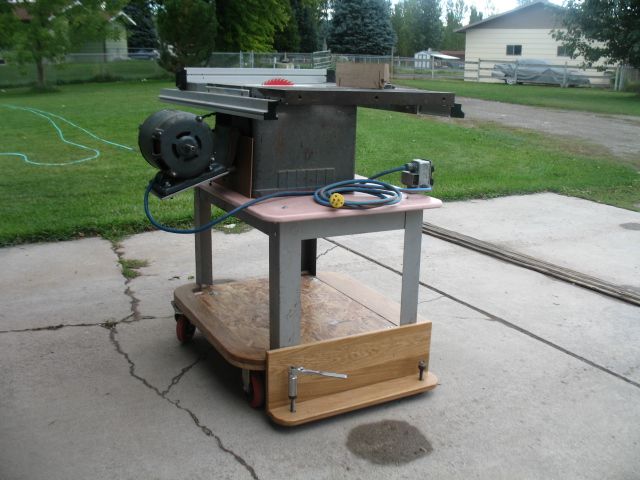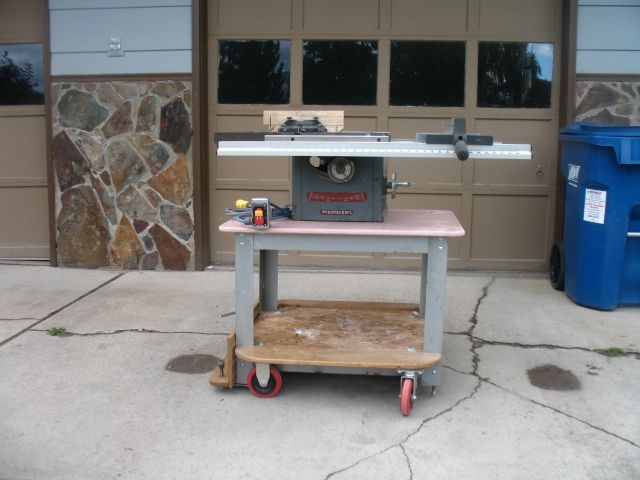 The motor that came with the Delta had been neglected so long that the bearings had worn the shaft
and it was not economically repairable. I had rebuilt the Atlas saw motor, but it would not easily fit on
the Delta without setting too far to the side. I had this old Craftsman motor I had rebuilt and with an
adapter plate it mounted to the saw. At 1 HP I have not been able to slow the saw down even when
I used a metal cutting blade and cut the aluminum adapters.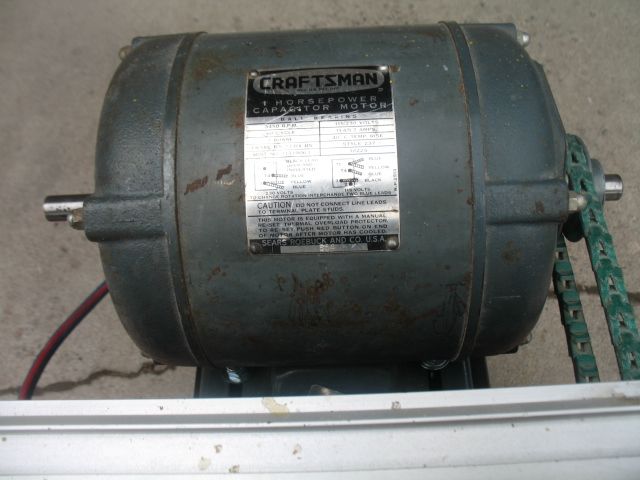 If you can not buy what you want, you may as well make it, it is fun, and it keeps me off street corners
and out of most trouble. I now have most of my summer projects completed except for the router table
that I am making from the top of the Atlas saw. In another month, I may just have everything finished
and actually do some woodworking.
-- As ever, Gus-the 83 yr young apprentice carpenter
---