6:30 am looking at Craig's list- Table saw for $100, picture looks like Delta with cast iron extension wings that
cost $100 each. Phone number says call or text, this time of the morning, I text asking where & when I can
buy this table saw thinking there has to be something wrong with it. Wait patiently, I have to be at work at
8:30. A friend has 2 slabs of corian and we have to cut & form front edges and back splash pieces as well as
get the slabs trued up. 7:00 am he texted back, I know he is up so I call him. Yes it is a Delta and it runs!!
First come gets it, so I hang up drive to the credit union get the cash and drive over. He has a partial dado
set he is throwing in.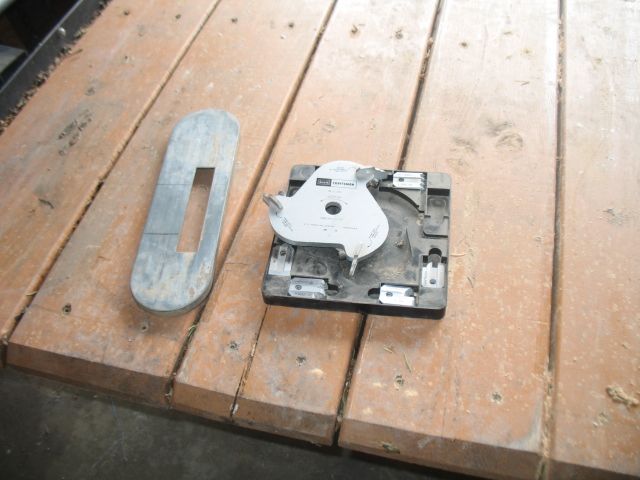 It looks like a molding head to me, but it is his machine. I give him the cash, arrange to pick it up the next
morning and go to work, we get the corian cut, run through the shapers & routers and will glue it up Friday.
Here is what the saw looks like in the trailer.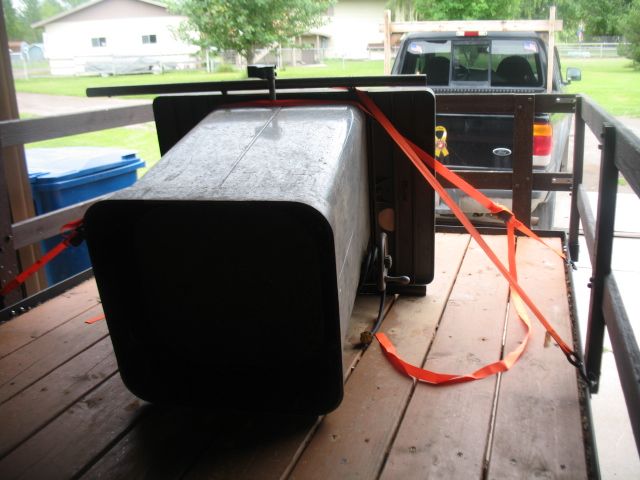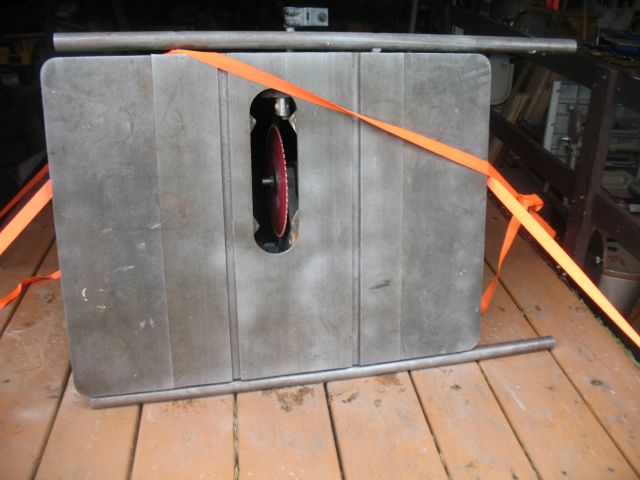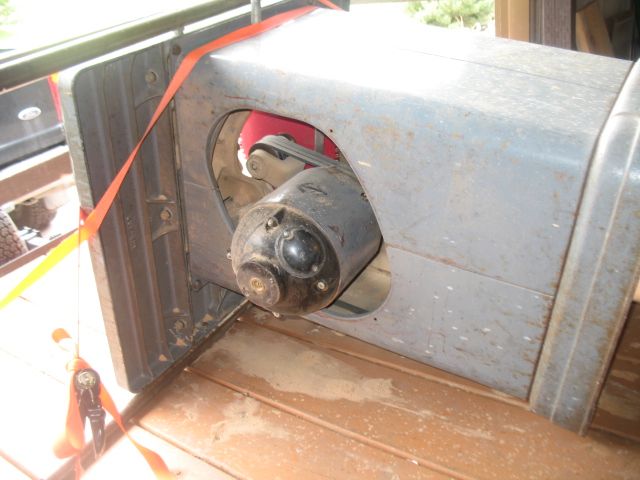 I pull it out and set it on the floor of my shop and this is what I am looking at.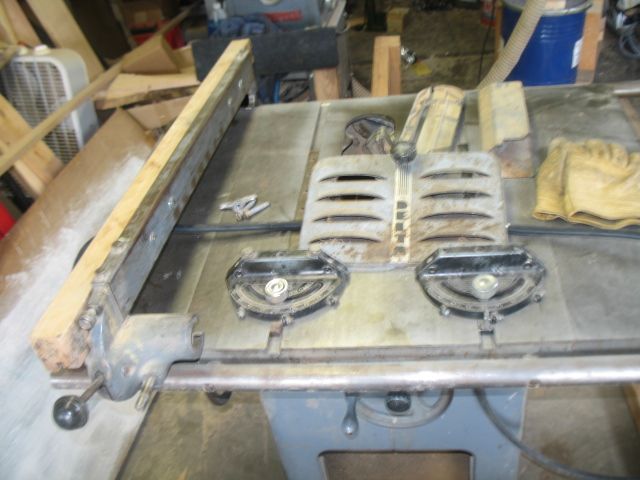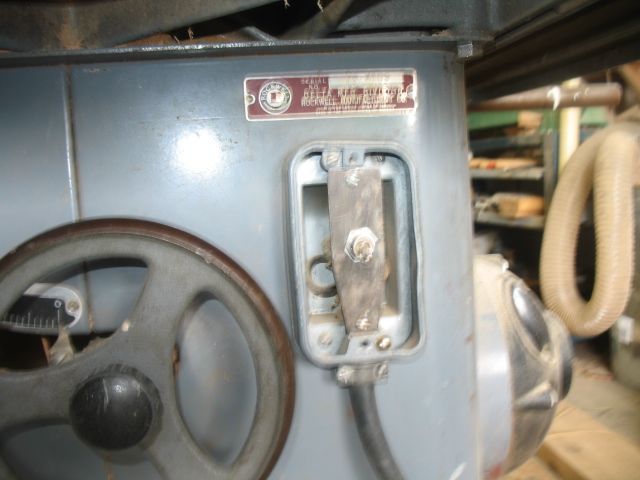 The serial number is 79-4109 and it is a 10" Table saw, not a unisaw made by the Delta Mfg. Div.
in late 1949 so it is not older than I am. The only marking I can find on the motor is a black
marker arrow showing rotation and the fancy initials ME on a small dust cap over the shaft. The fence
is missing the adjustment knob. I may replace that with a small wheel with crank to make easier to
adjust. The fence rails need tightening and polishing, but I think I want to take it apart, clean and
lubricate the tilt and height actions and maybe put a coat of paint on the machine. The wires coming
from the motor are hooked to heavy cord with two wire nuts and are hanging in the open, so I will
have to clean that up. The switch is kind of cobbled together, so I will replace it with a paddle switch
that will set forward so that I can bump it off with my knee just in case we have a problem. I think
I have a winner, and it will fit right in with my 8" Delta table saw and my Delta Lathe which are about
the same age as it. I will have to check out the 6 blades he threw in, a couple look OK. The motor
is 110 volt, and other motors this size were rated 3/4 Hp @ 9.75 amp. For some reason, I do not
think that this is an overrated motor. Did I do good?
-- As ever, Gus-the 80 yr young apprentice carpenter
---