Well with all the talk about dust collection going on I got the itch to measure my system again. I didn't have my new hood for the chop saw built so that wasn't measured and I'd like to know how it fairs. Also, last time I measured everything I had trouble reading Velocity Pressure, that reading was bouncing around so I averaged the low and high. I think that was in part due to where I placed the Pitot Tube, it was probably encountering too much air turbulence. So this time instead of using a Pitot Tube I thought I'd try using a Total Pressure Probe and Static Pressure Probe, which is what a Pitot Tube is combined into one.
I looked around and could not find a 3" Total Pressure Probe so I decided to make one myself. Below are pictures of the construction process.
Here's the raw materials I picked up to make the probes. 3/16" barbed couplings, 3/16" brass tubing, 3/16" solid brass rod, 3/8"-16×3/4" brass screws & jam nuts, and rubber washers.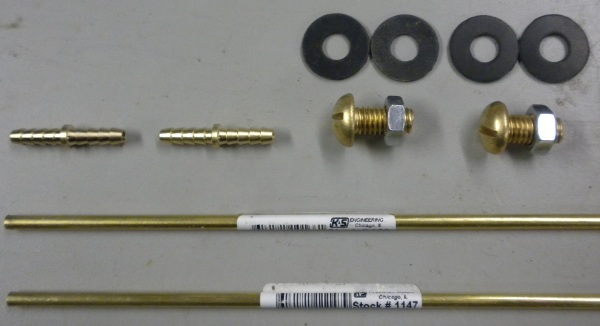 Here's the materials after machining.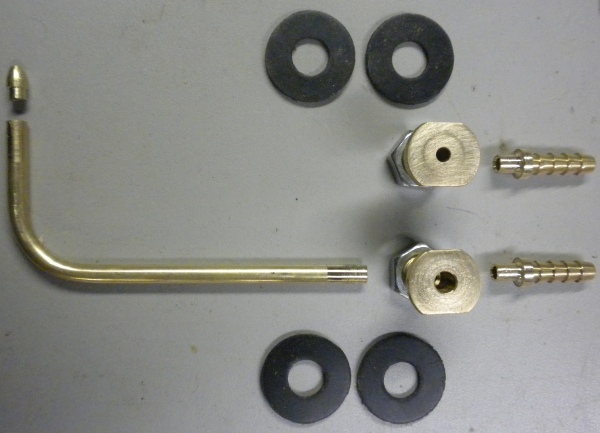 And here's the probes completed. Two views of the Total Pressure Probe on the left and the Static Pressure port on the right.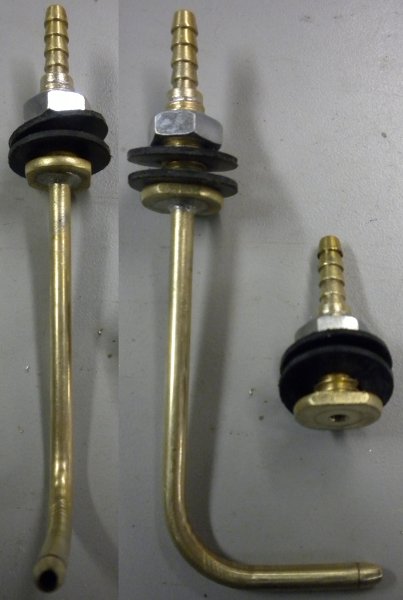 And that Total Pressure Probe is exactly a 90° bend, the camera lens is distorting the angle.
Now I just have to install them in the duct. Which won't be as easy as making them…
-- -Curt, Milwaukee, WI
---