I've been wanting to get some new, bigger, better bird feeders but I couldn't find any I liked. When I say "liked" I mean not small, not cheaply made, and don't cost an arm and a leg. Twenty, thirty bucks or more for some cheap a** plastic or metal or wood poorly constructed piece of junk? No thanks. So I decided to build my own.
Well I always have built my own but I was looking to get off easy and not have to take the time to build them. I thought, that if I could find some decent ones I wouldn't have spend my time building them and could work on other things. But that wasn't meant to be. And when I looked at the ones made out of wood for thirty, forty bucks, what shabby construction, a 5th grader could do better. If anything I built looked like that I would not let anybody see them let alone try to sell them.
So here I was, spending my time building bird feeders. But I tell ya, I got these down pat. I built one as sort of a prototype to see if my idea and construction methods would work. And when it panned out, I reused the screen part from the prototype and built these four and have parts to build one more.
Here's the parts, made out of cedar this is pretty much everything, except for the epoxy. The prototype used screws to hold the screen to the wood discs but in the final version I used pop rivets and put 5 minute epoxy in the hole in the wood before inserting the pop rivet. I highly doubt they will come out now.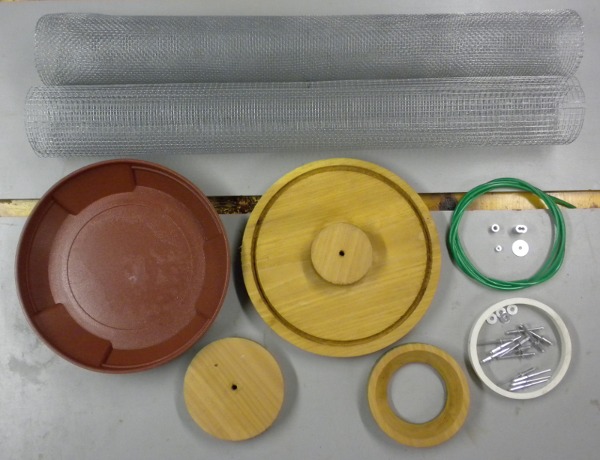 Just another view on the parts. Note the drip groove on the underside of the cover, that way rain will drip off and not flow along the underside and drip into the seed.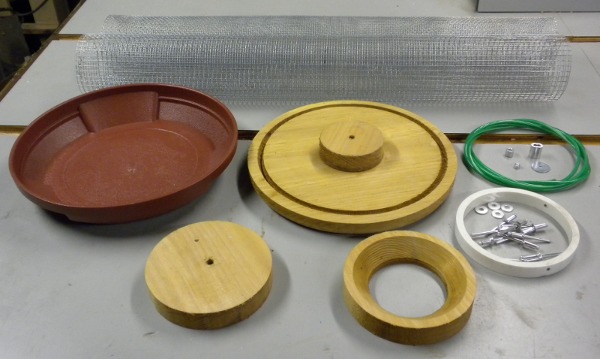 Here's a picture of the four of them. I picked up different trays for the bottom in different colors. The feeders with the two gray ones I gave to my brother in law.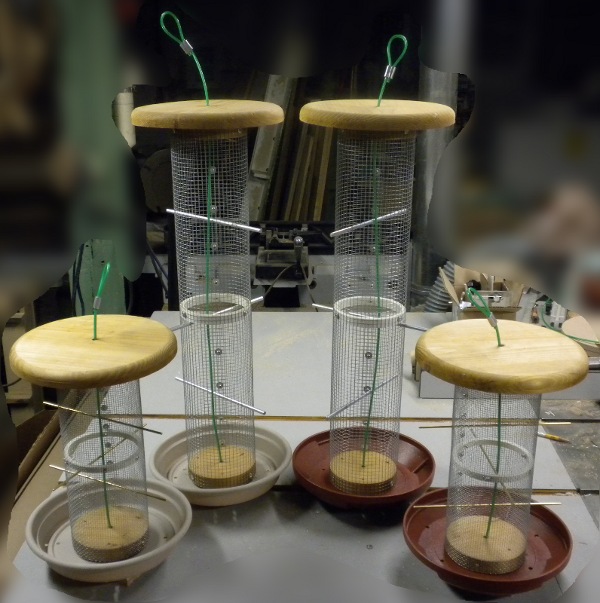 And a better view of the larger one. It's 4-1/2" in diameter, 2 feet tall, uses 4×4 screen and is made to hold Sunflower seed.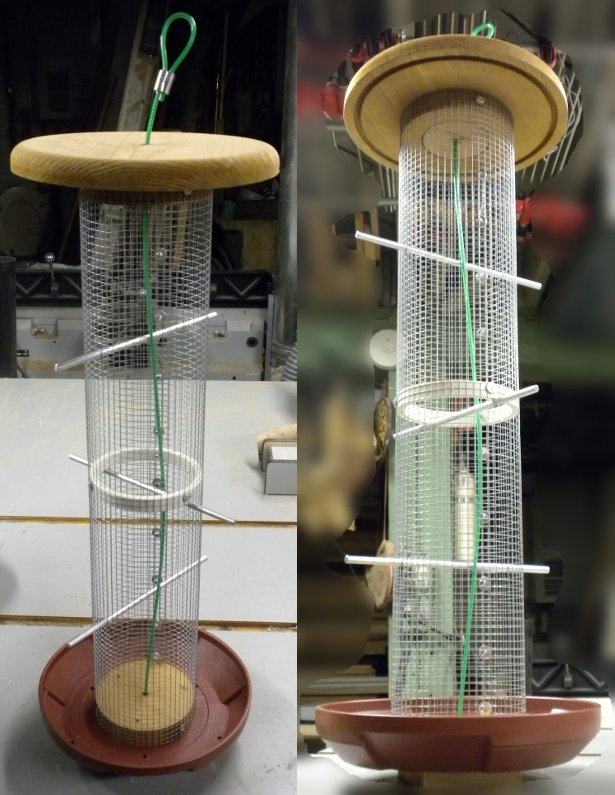 Also a better view of the smaller one. It too is 4-1/2" in diameter, but only 1 foot tall, uses 8×8 screen and is made to hold Nyjer seed.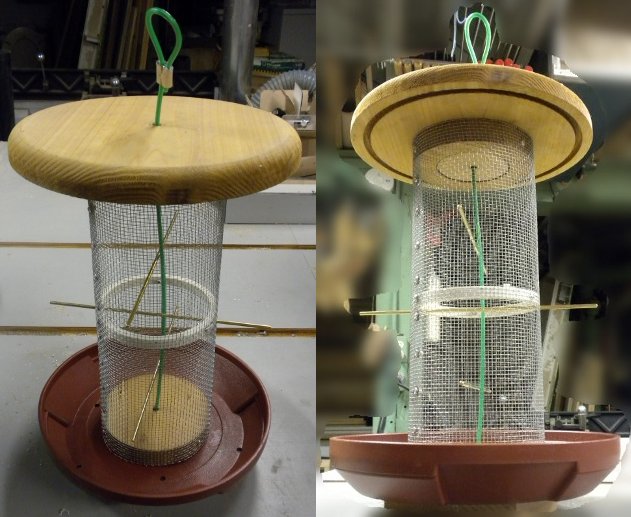 And finally the two installed hanging outside my kitchen window.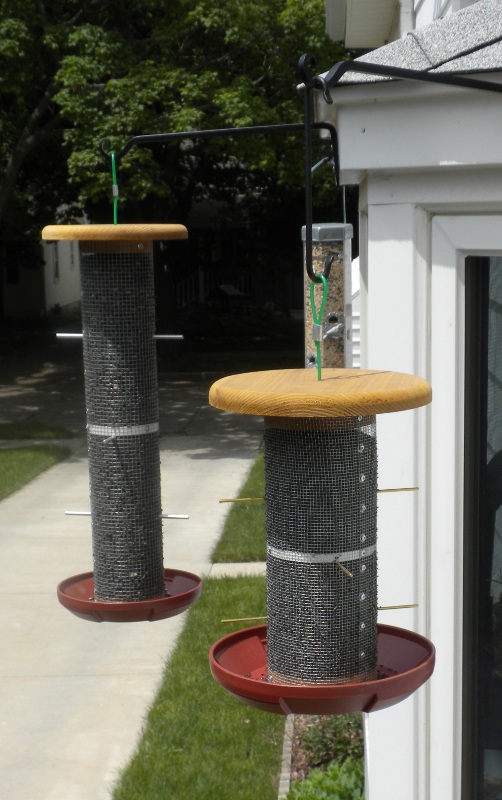 -- -Curt, Milwaukee, WI
---