Thought I'd show a raised garden I knocked out a couple of weekends ago for some blueberry plants I want to grow. It measures approximately 2' x 18-1/2' and is 8" tall, it's my third raised garden, the other two are 4' x 20' and are 16" tall. Last year I made a mound of dirt the length of this raised garden and added sulfur to lower the PH. Blueberry plants like acidic soil, around a PH of 4.5 so I left the microbes break down the sulfur to sulfuric acid for the last year. But the mound didn't stay a mound due to natural erosion and a lot of help from the squirrels constantly digging it up so I decided my best bet was to encase the soil in a raised garden. That way it'd be easier to maintain the PH and also provide good drainage for the plants. This area is right next to my neighbors garage and it having no rain gutters that area typically has a lot of standing water during any significant rain storm. So as soon as we get some decent warm weather for a weekend I'll be planting the 8 blueberry plants earmarked for that raised garden. Oh, and I've reaffirmed my dislike of digging post holes here in the clay soil we have once you get below a foot.
Here's the Red Cedar cut, stained, and ready to be assembled into a raised garden.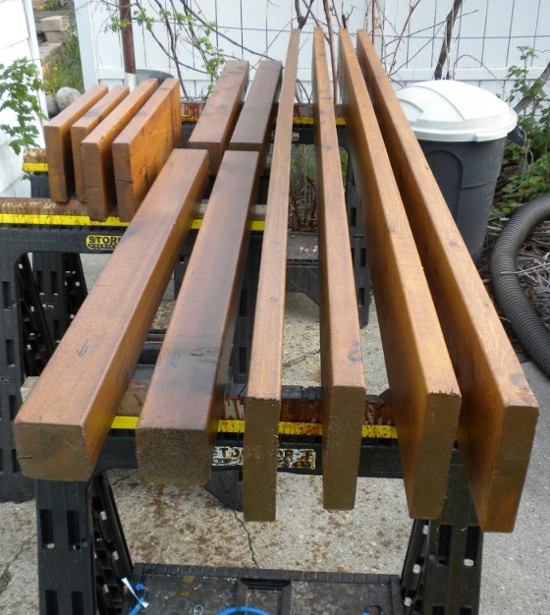 And the finished project.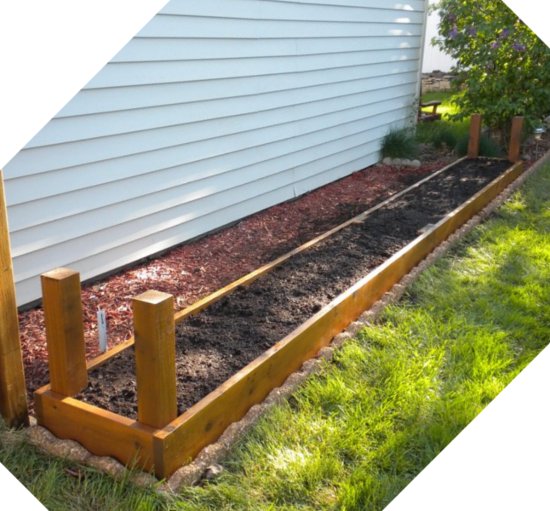 -- -Curt, Milwaukee, WI
---