I shot a video of it in operation in High Definition Video and Stereo (really!) the link is below.
I thought I'd show two last pictures of it as installed. The first showing the clearance cutout in the top allowing the saw to swivel (the clearance looks larger then it is due to the angle the shot was taken at, it's just over a 1/4 inch), and by request a picture showing the connection to the cyclone duct.
The swivel clearance.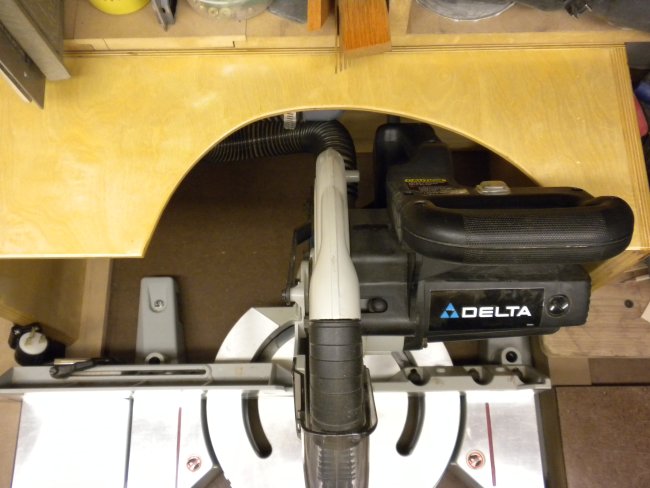 Its connection.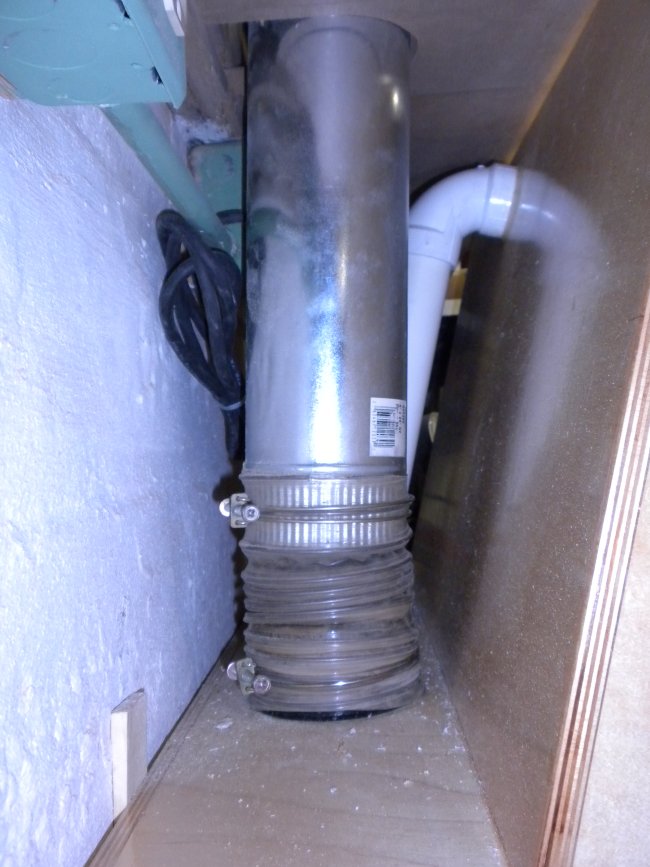 Last but not least…
-- -Curt, Milwaukee, WI
---