Well, (drum roll please) here it is in place. If I get some time I take a video of it in action so you can see how it works, And I must say, it works pretty well.
Saw locked down showing the dust port connection and the line cord grommet.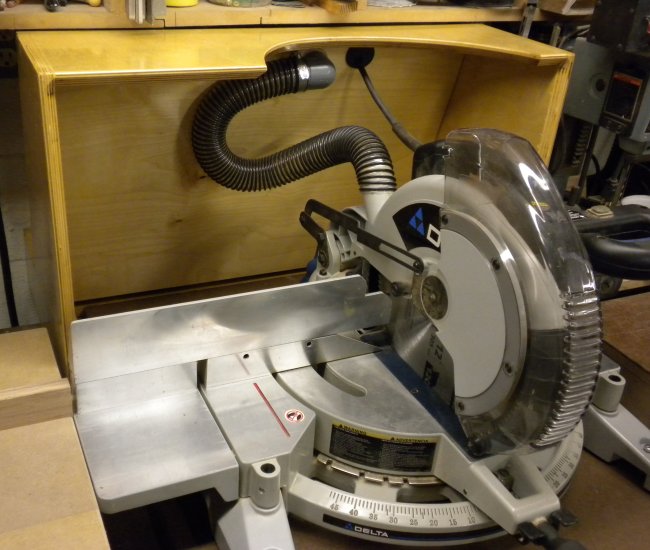 And in the normal position.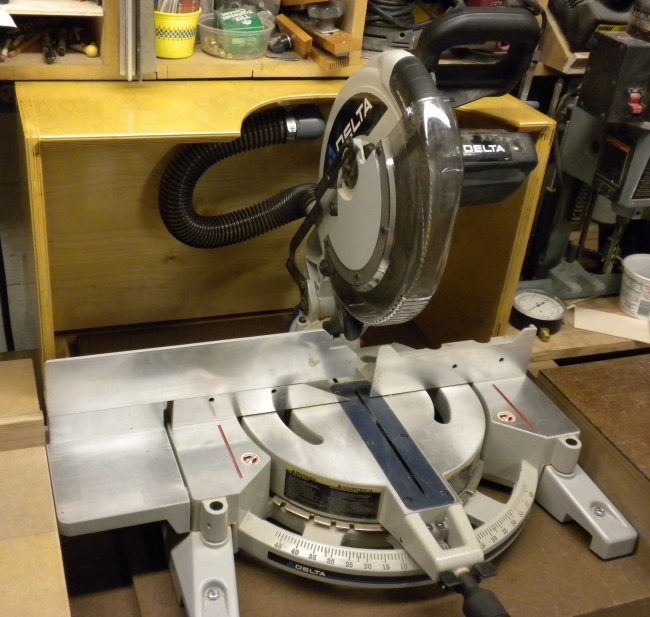 -- -Curt, Milwaukee, WI
---