A few years ago, I started to think about building myself a real workbench. I had read Krenovs books and wanted to get away from corded apprentices and start to really see what I could do with out a machine screaming.
The decision was made to built a Cabinetmakers Workbench. I wanted a bench to do handwork only on, no machines would ever come near this bench. I have my old bench to run routers on etc. I had a few hundred board feet of white oak in the shop that I bought a few years ago. I just could not really afford to go out and buy 12/4 maple so I laminated the stock that I had on hand. It would end up with it's quartersawn edge showing and it wears like iron.
I started the bench with the tresle base. I laminated 3×3 and 2×3 raills and then joined them by hand with wedged thru mortise and tenon joinery with ebony wedges.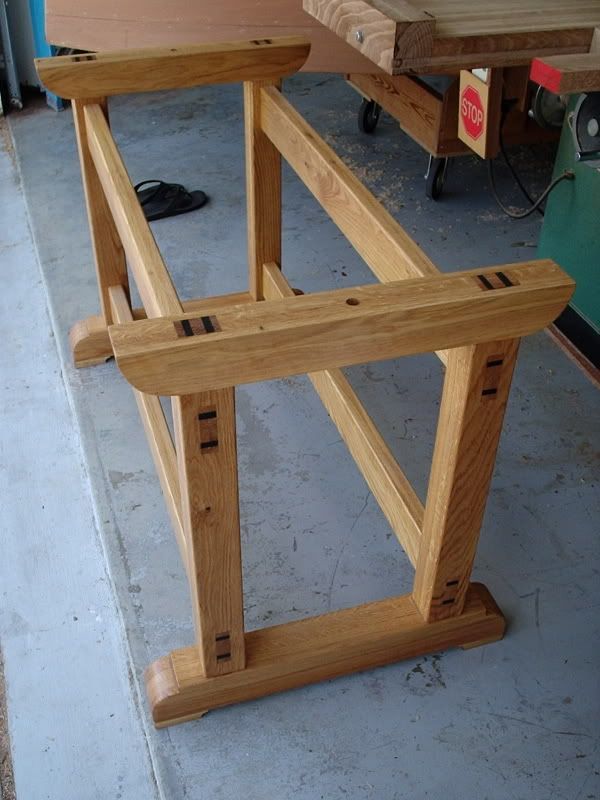 (The base joinery)!:http://i55.photobucket.com/albums/g148/robmill54/P1010049.jpg
---