Sometimes I have to remind myself just how much common sense goes into making my woodworking enjoyable and less tedious.
As most of you know I'm making a small cabinet for a friend's Wii/TV set up. Well, I'm going to finally use that set of CMT rasied panel cutters. That, of course, requires a 1/2" collett for my router table. The bits and the router table were quite easy to find (once you clear away the dust). That pesky 1/2" collet, however, was not. In fact, I spent the better part of an hour looking for the little thing. I very seldom use it, but when I do, it's always the same thing – where is it? Where did I lay it down last time? So now, I've come up with a very simple, common sense solution that many of you probably already use. I used a bit of string and tied it into a loop, then ran the loop through the center of the collett – then ran the other end of the loop through the loop under the collett – tightened it and hung it on the s-hook I use to keep my other table tools handy. Problem solved.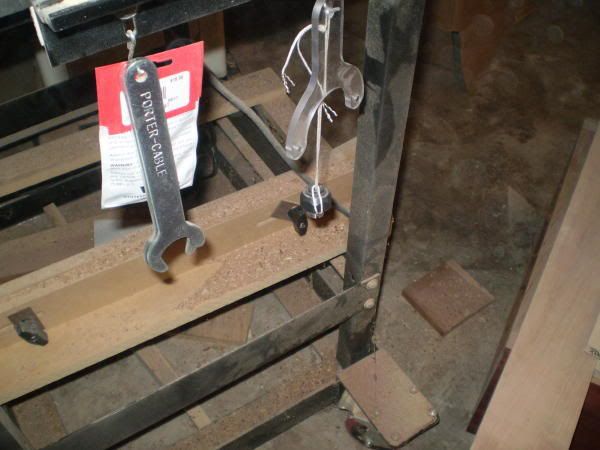 Now onto that little sanding thing I finally figured out. I have to clean up all the parts for the door frames, panels, drawer front and base pieces. I've got them milled to thickness and am ready to cut to final width/length. But since I'm still not quite up to smoothing every piece with a hand plane (getting there though!) I need to use my sander. The thought of sanding all those small pieces to get out mill marks was daunting. Then it hit me, sand all the big pieces before you cut them into little pieces! GENIUS I KNOW! I know I'll have to do a little finish work on the sanding once the parts are cut to size and routed, but it's a lot less now that I've already sanded them through 150 grit. This is the pile I'm working with. Some very pretty cherry.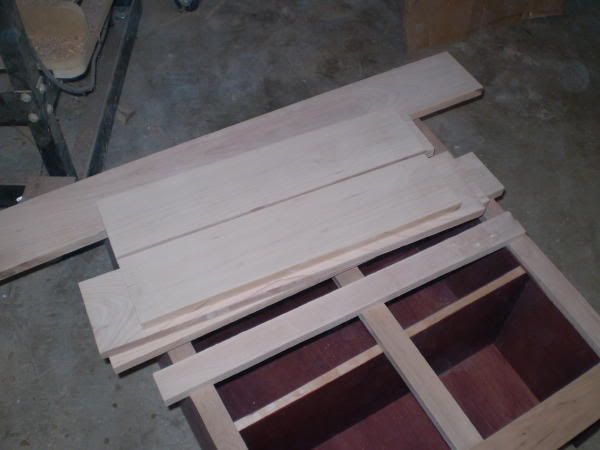 Well that's all the immense wisdom I can impart to my web friends tonight. I wish someone had told me all this a long time ago!!!
-- "Our past judges our present." JFK - 1962; American Heritage Magazine
---