My woeful dovetails, although getting better, sure could use some help from sharper tools. So that's what I have been working on late last night and tonight. I have found that I like the diamond stone to get my backs flat – it goes faster than a waterstone. But once I get a good scratch pattern on the diamond stone that I can move on to the waterstone with more success. I get my 1/2 and 1/4 chisels not so much sharp—- but sharper than they were. I "manned up" as they say and cut the hair on my arm—- worked pretty well.
Here are two questions that I've not found answers for.
1) When I put my 1000 grit Norton waterstone into the water it bubbles up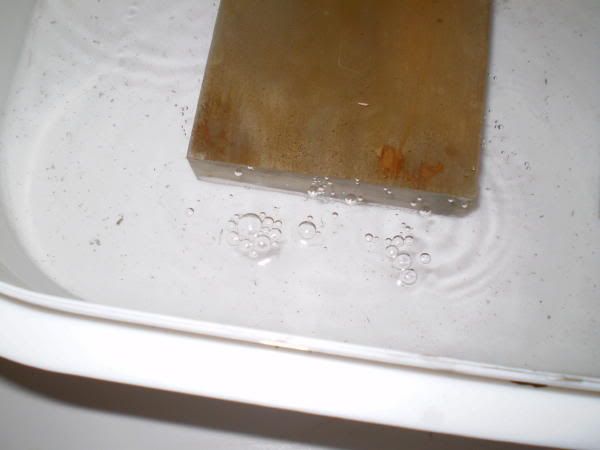 None of the other stones do this. Any idea what the reason is for the bubles (tiny stone farts maybe :-)
Back to the diamond stones——after you use them – and I use water as lubricant. Do you wipe them off and let them drip dry or do run a blow dryer over them to push it along.
Noooo back to the waterstones. When you take them out of the water – how do you store them so that they will dry out evenly.
Last questions—- am I getting closer to sharp if I can get curls like these on oak endgrain>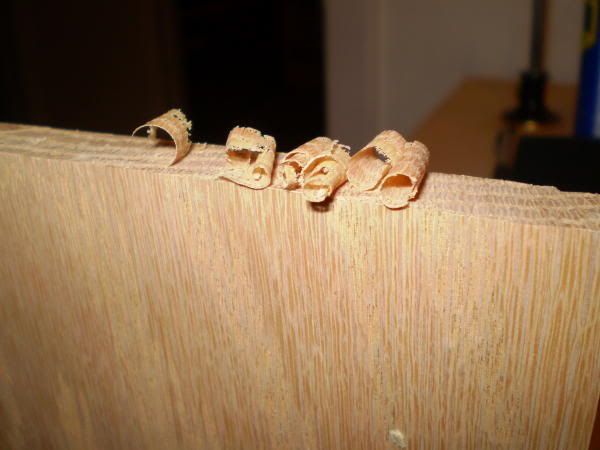 Thanks for your help.
-- "Our past judges our present." JFK - 1962; American Heritage Magazine
---