I promised my better half that I'd complete the outdoor projects this summer and so far, haven't been able to hold true to my word due to a wet and unpredictable summer. I did want to get a healthy start on the projects though and started by planning a simple gate for our seldom used side of the house. Simple but appealing is what I was looking for, so I started with rough dimensions for the gate.
As I had some new & stained cedar, some old, weathered cedar and scraps to work with, I wanted to use what I had on hand to come up with something functional and nice. As I'm still a novice, I wanted something that would allow me to end up with a decent end product and yet challenge my abilities without taking all summer!
All rough dimensions were cut approx 1" oversized so I'd have "wiggle room for any mistakes or issues that would come up along the way. The plan was to have a 5' high by x 3 1/2' wide gate, leaving room for a 4×4 post for the latch plate and hinges to be mounted on the existing post. I wanted something heavy duty, so I decided to make the gate 2 to 2 1/2" thick. Final dimension ended up being 2 1/4".
Next step was to joint the rough lumber, followed by further dimensioning on the bandsaw.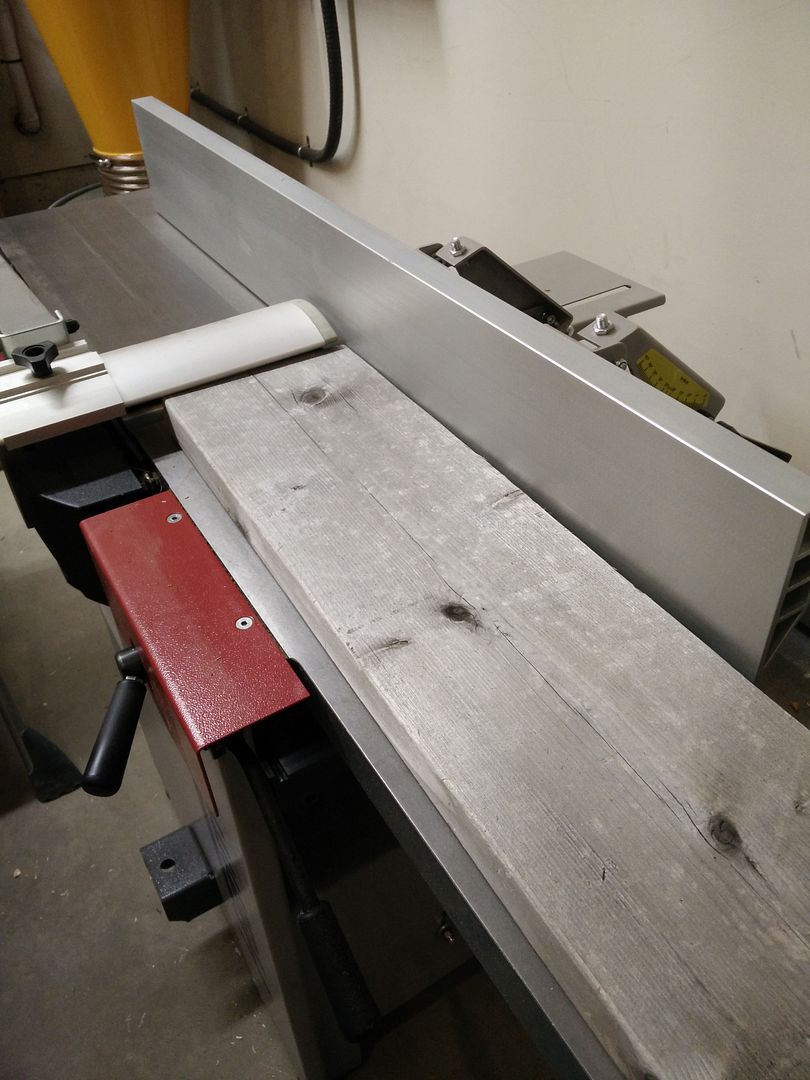 Once these steps were complete, it was time for more measuring, marking and layout followed by glue up!
---