Hey all,
I had some OSB lying around and I needed an outfeed table for the Vintage Craftsman Cabinet saw that I recently put back into service so I decided to Copy Marc's Design (The Wood Whisperer). I learned a few things during the prototype build. OSB is not a very suitable material for any kind of bench. It flexes way too much! However, it will be good enough until I can drop the coin on some Plywood to build the permanent one. Here she is: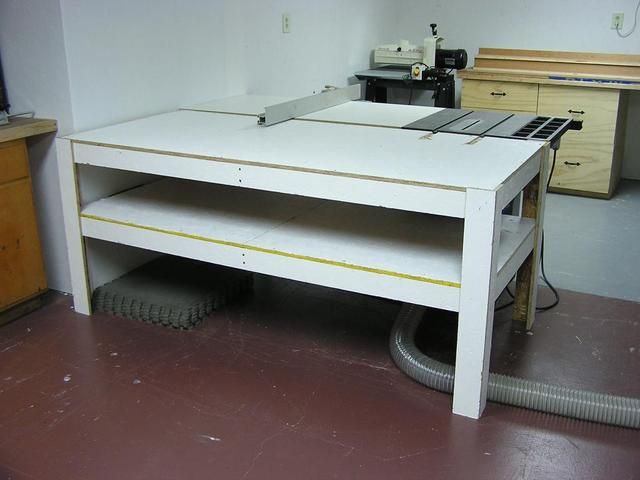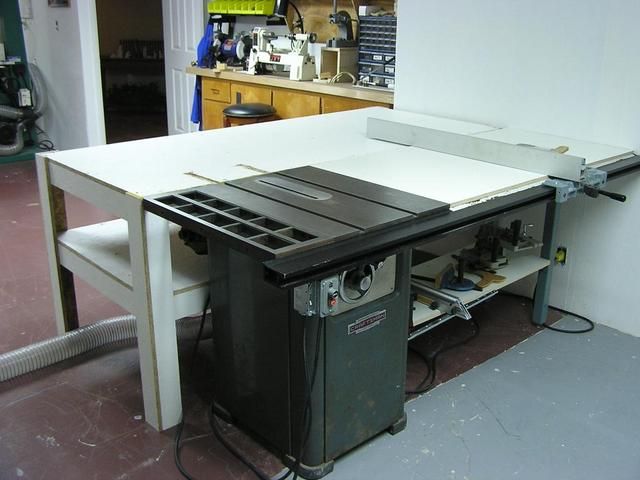 Any suggestions for the permanent one would be greatly appreciated.
Thanks!
John
-- Formerly known as John's Woodshop - and NO not the one from Ohio!
---