I am in the process of building two end tables for my youngest daughter that just married. The project is built from soft maple and each table requires three panels for the top and shelves. I edged and glued the panels, but I needed to level them and make the shelf panels 5/8" thick. These panels are about 15" x 22 1/2". I am not that good with hand planes, have a thickness planer that large or the time. So like most of my projects, I have to build a jig.
First, I made a frame 1/2" larger than the panels. I used some finger jointed pine because it is straight and true. I attached a lip around the inside edge 1/8" deeper than the thickness of the rough panel. You need to take your time to build this part very accurate. I placed four drywall screws into ends of the frame to hold the panel in position.
I built a sled to carry the router across the panel. It needs to be very stiff. There are stops on each end of the tray and guides on the bottom of the sled.
I used a ½" diameter pattern bit to do the surfacing of the panel.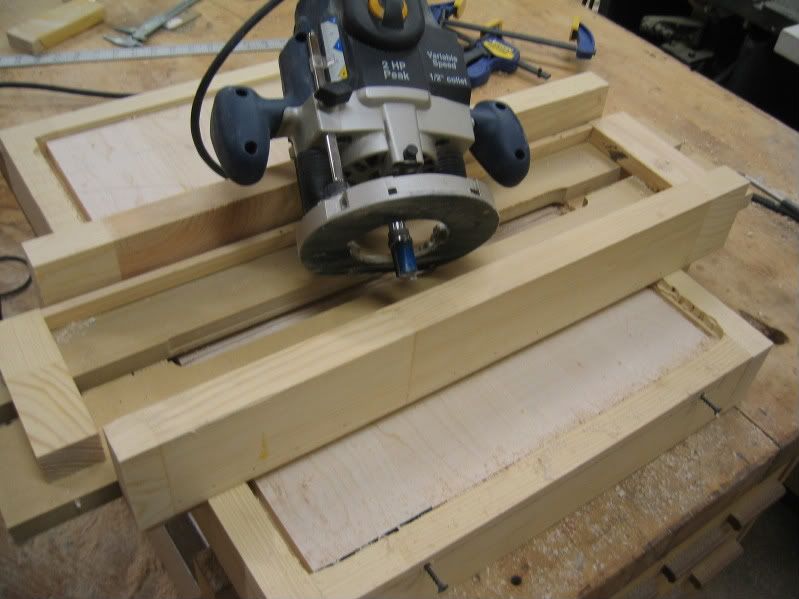 When you place the panel into the frame just brings the screws up enough to hold the panel from moving. All of these panels are over size. Now you should find the lowest spot of the panel and use this as your starting point for setting the depth of your router bit. I set my router to have very little travel up and down.
It is better to go over an area several times than to take all of the material off at one time. This will create a lot of chips. I would go about 3 to 4 inches and then vacuum the area.
It takes me about 15 minutes to set up and do a side. You can see two of the finished panels, stacked on each other, for how flat I was able to get them.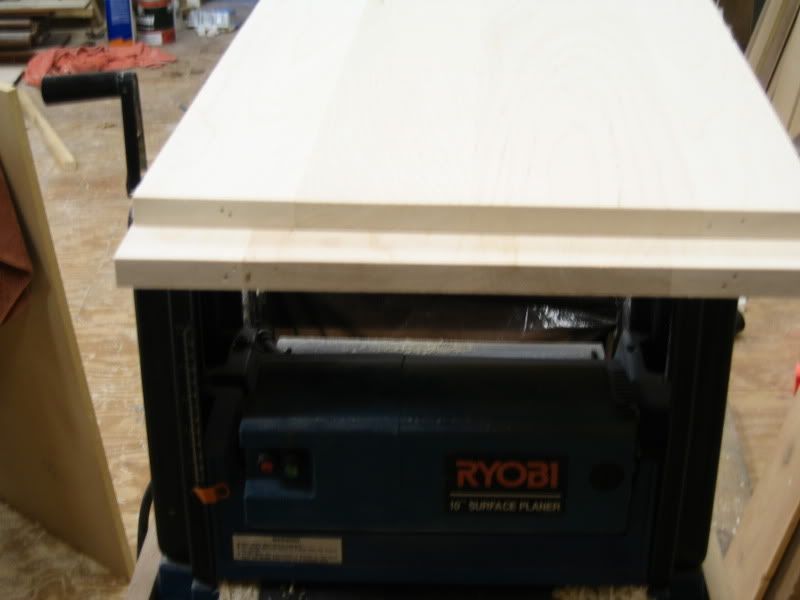 I am sure that I saw this same idea somewhere in the past. I am not that smart. I hope that this may solve a problem for you in the future.
-- "When we build, let us think we build forever." John Ruskin
---