Well I Wrote first post.. that got lost in translation.. Hopefully it gets found and replaced..
Heres the short of it..
I built a craps table for my first woodworking project.. attached are the pictures.
If the original blog is gone I'll re type the details.
Also, don't mind the messy garage.. I completely gutted and renovated my house this summer, actually still working on it..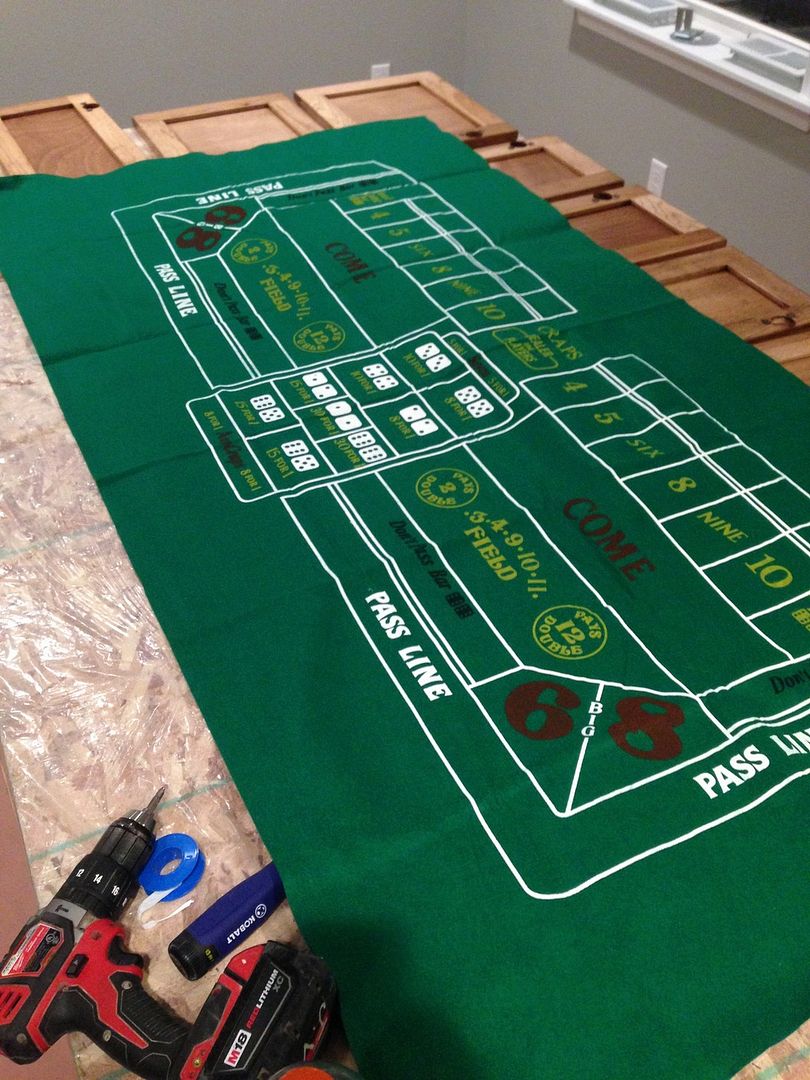 The Felt came!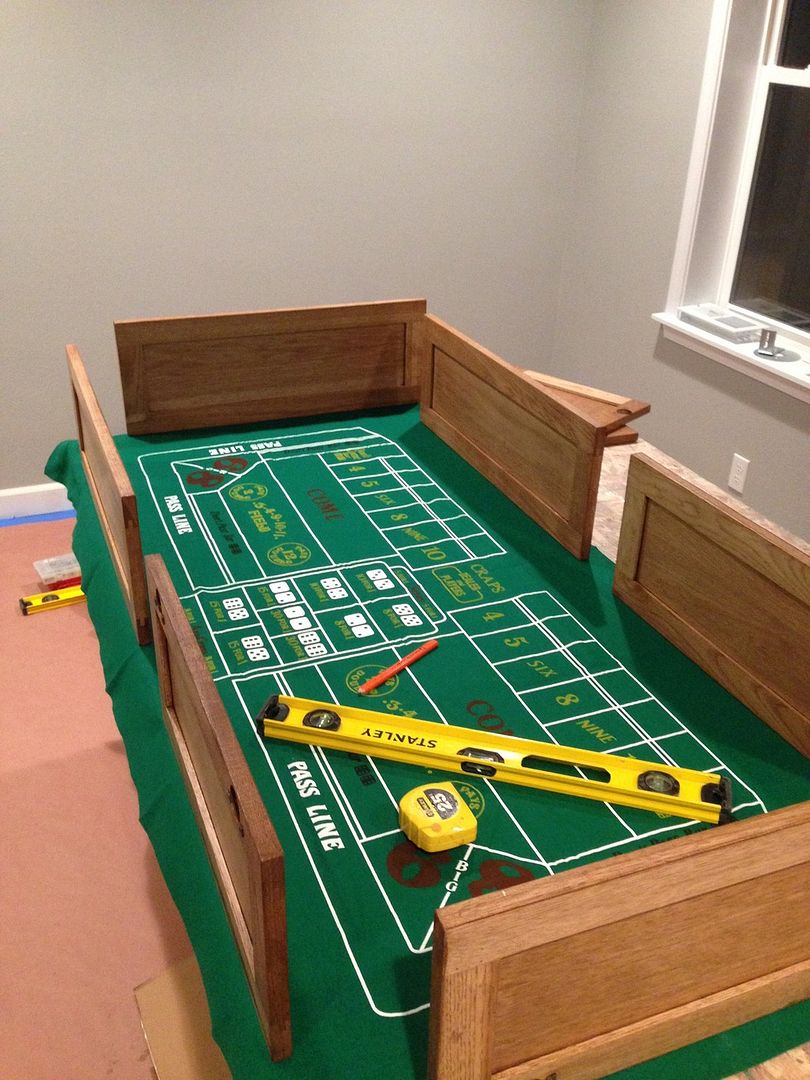 Measuring up the frame work.. with my cabinets doors that are now hung.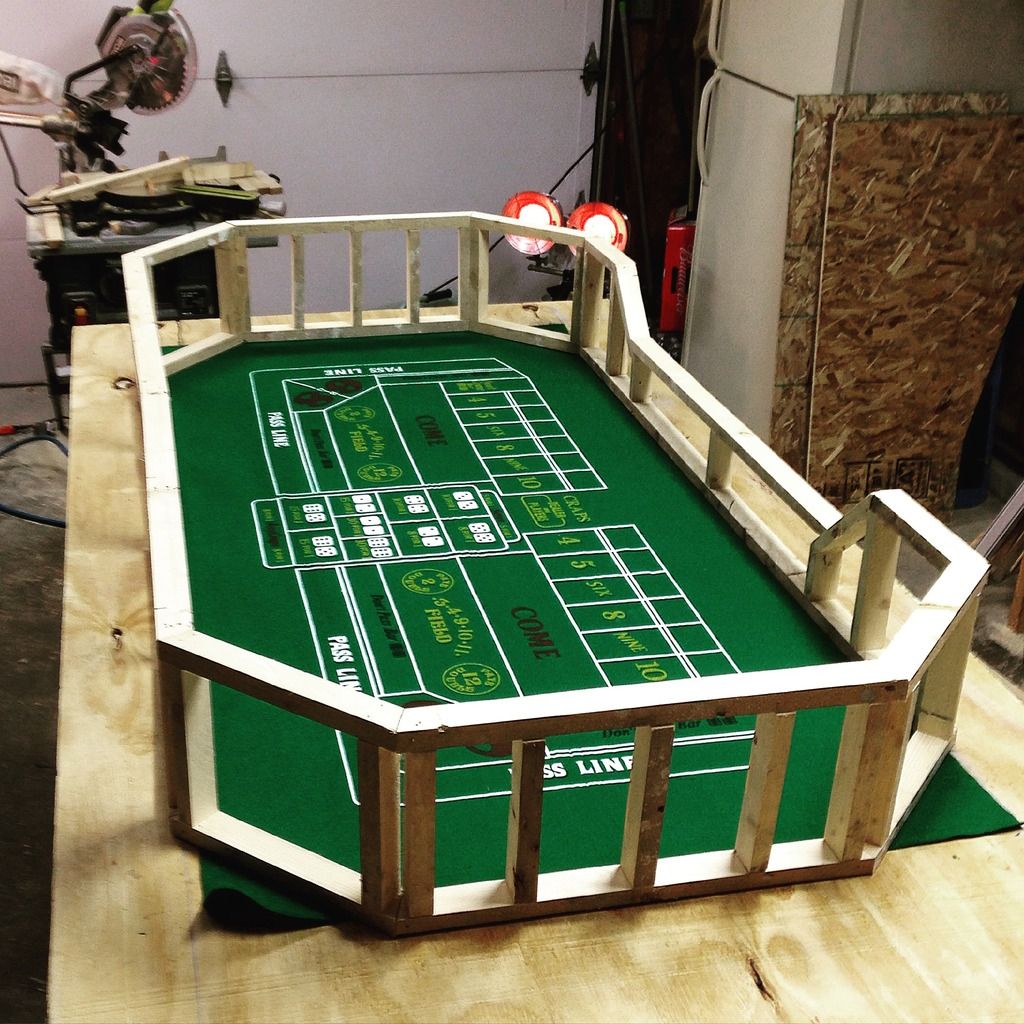 The frame is built from scrap 2×4's I cut down.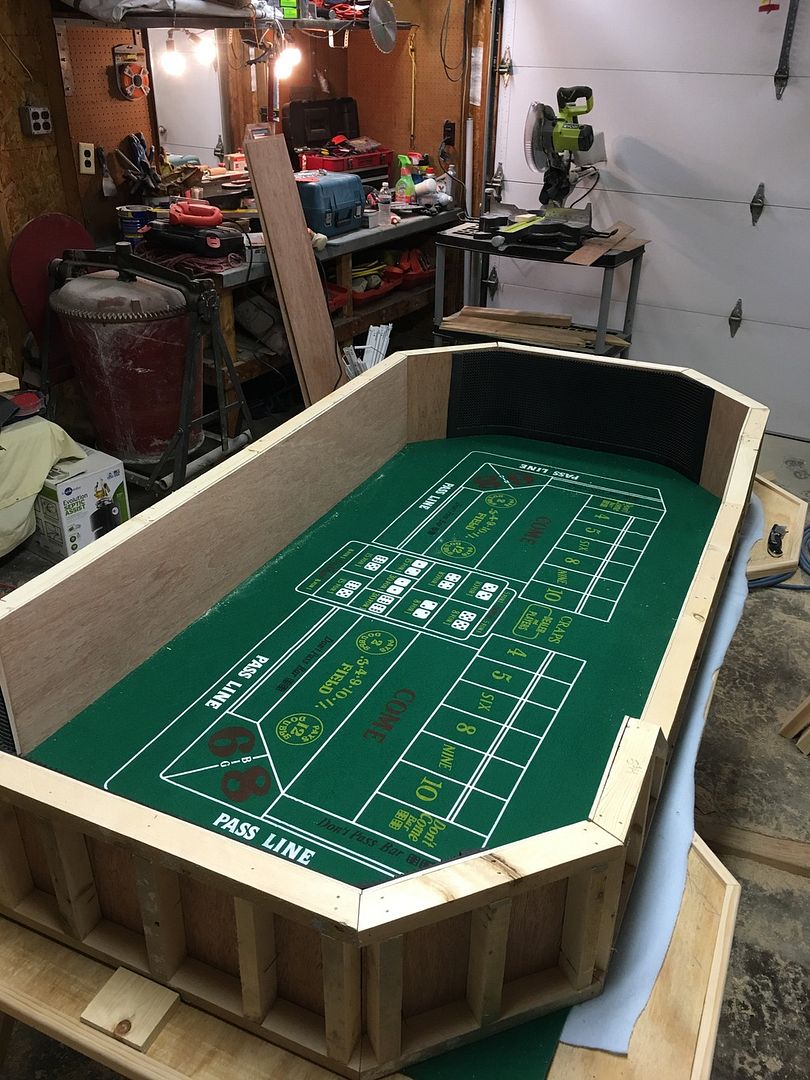 The frame is skinned!! and I cut down an entry mat for the rubber back stop.. (baller on a budget)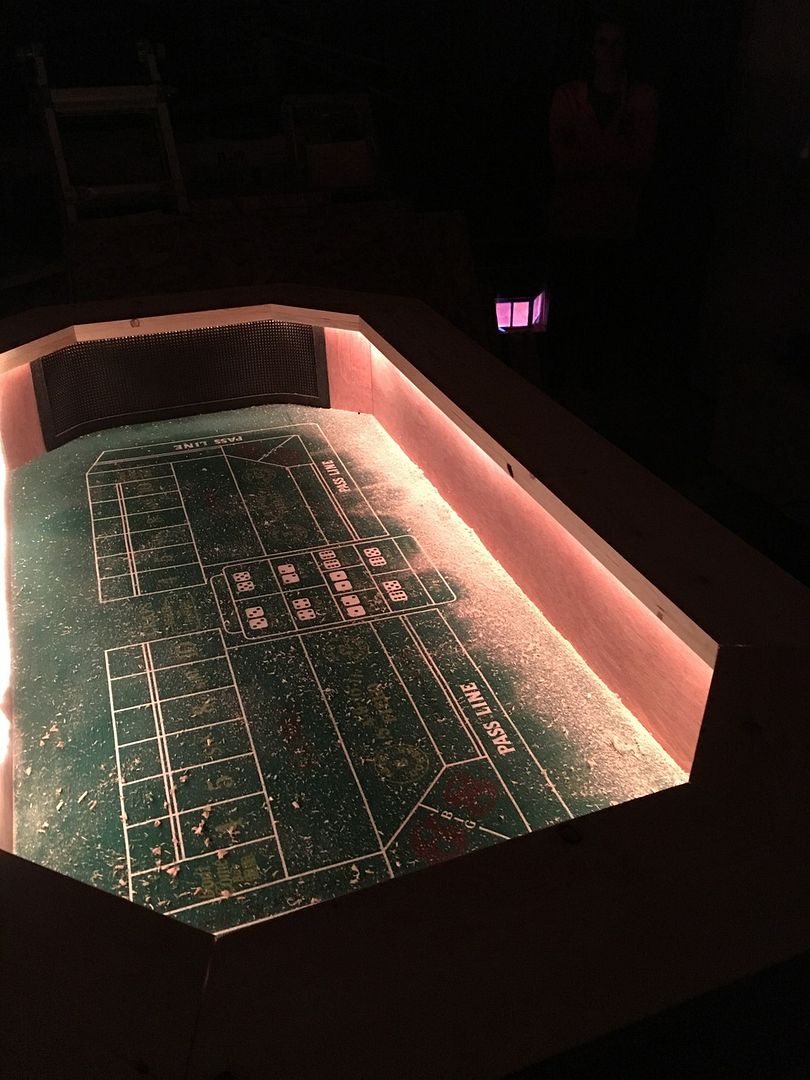 Added LED rope light under the hand rail.. (stole this idea from a poster here!) (they actually inspired me to take on the project!! THANKS!!)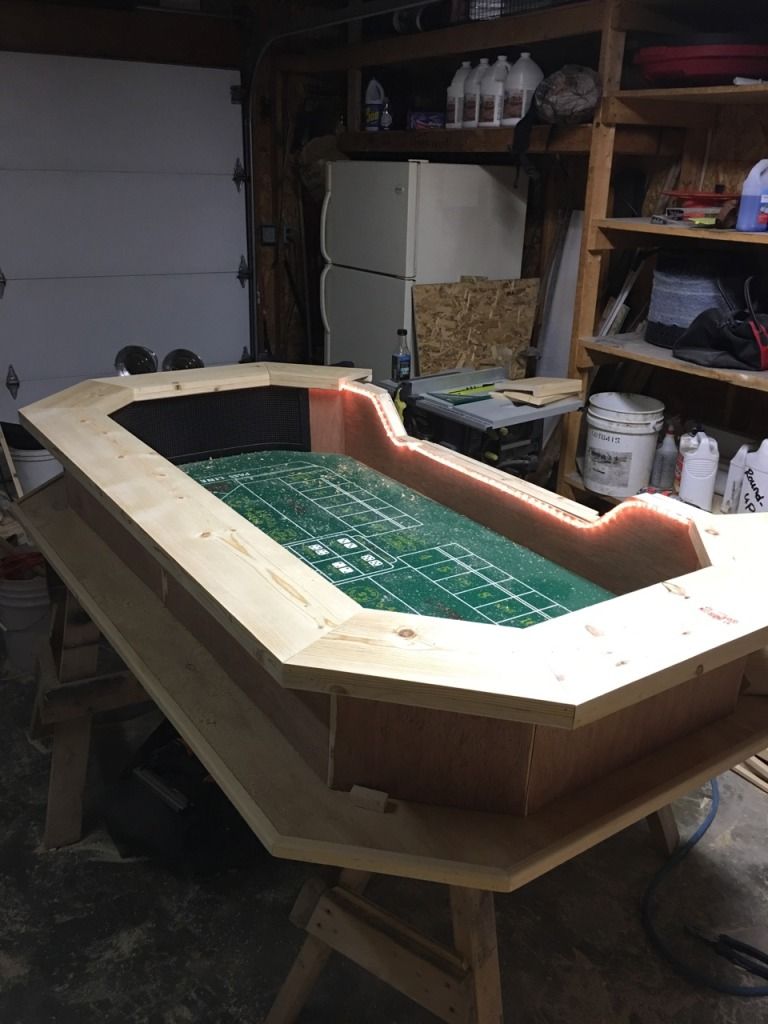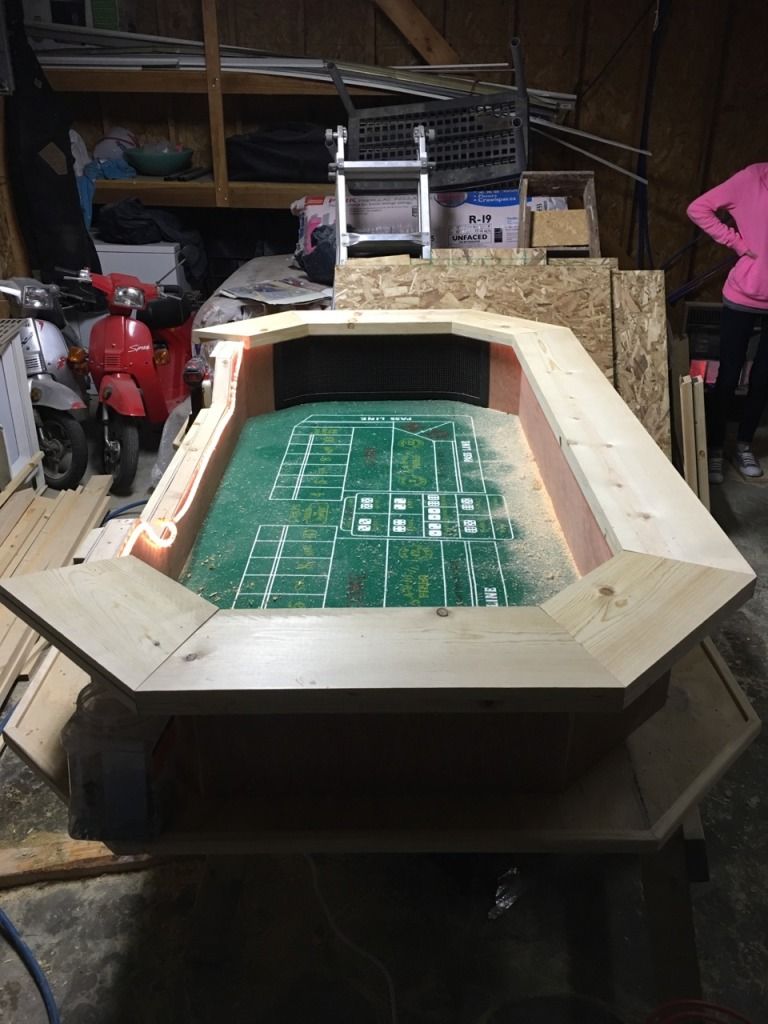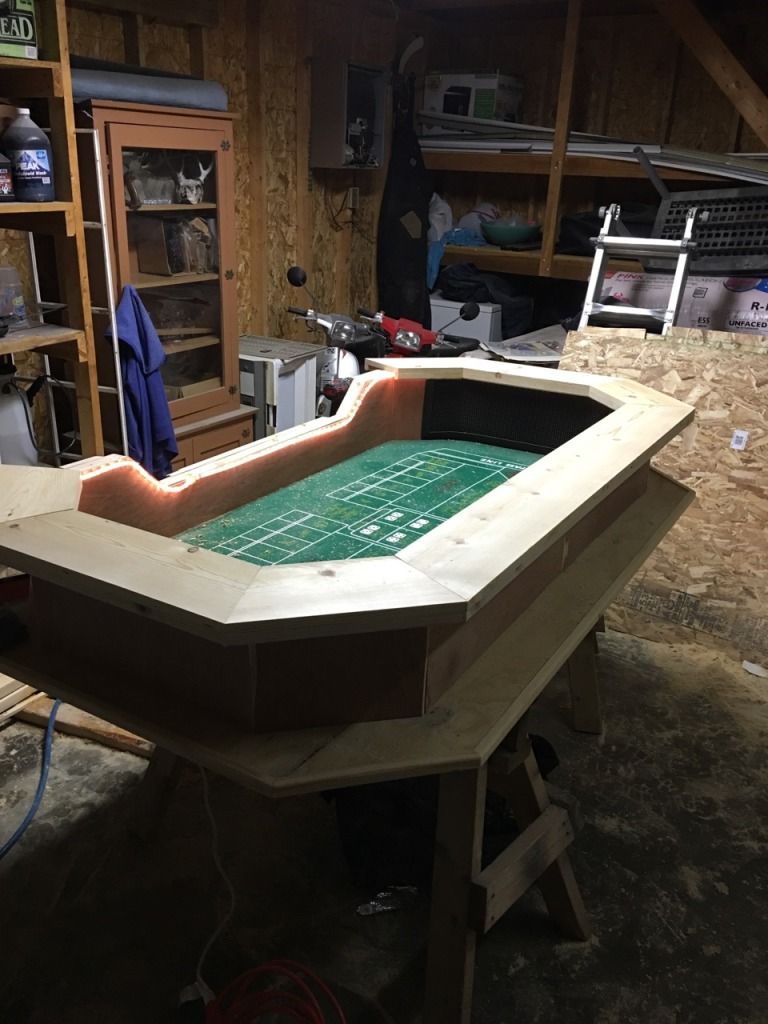 Handrail is almost complete.. trying to figure out the angles and cuts for the dealer box.
Comments, Suggestions, Tips and trips are welcome.. Positive or Negative.. I'm a beginner! I'll take all the help I can get!
---