The project for my photographer friend is coming along, at least far enough to bother documenting it. He's fallen in love with making ambrotype images. He's got all the developing equipment in a dark room setup in his garage, and he's asked me to make him a portable dark box that will enable him to develop images anywhere. His idea is to start a side business doing portraits at conventions, fairs, and whatnot.
I decided that a frame and panel box would be fun to try, since I've never done it before. Also thought that overlapping through-tenons on the corners would be challenging as well as looking kinda cool. The frame pieces are red oak and the panels are 1/2" birch ply.
For starters, we'll need tons of tenons.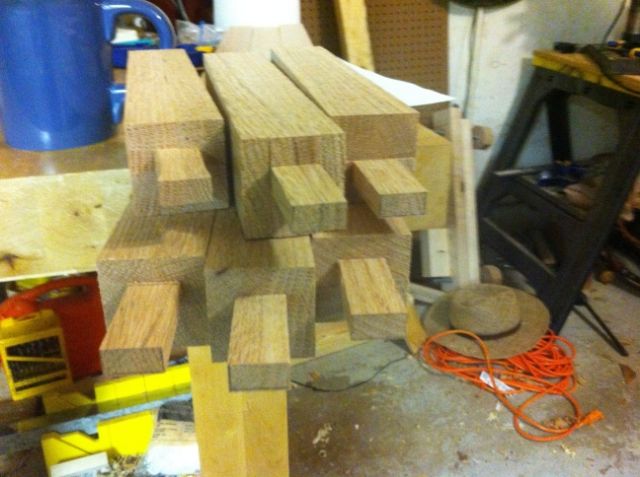 And just as many through-mortises. Hogged out the waste from both sides on my drill press and squared up with chisels. My phone doesn't have a fast enough shutter speed to show just how much dust is being sucked away by the dust collector, but I am now a big fan of capturing dust at the source rather than cleaning up after the fact.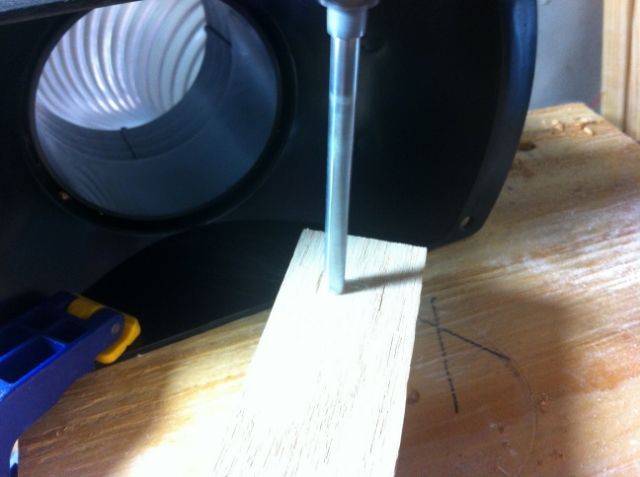 Test joint. My first go at this was a bit rough around the edges, but it cleaned up pretty well after I took this.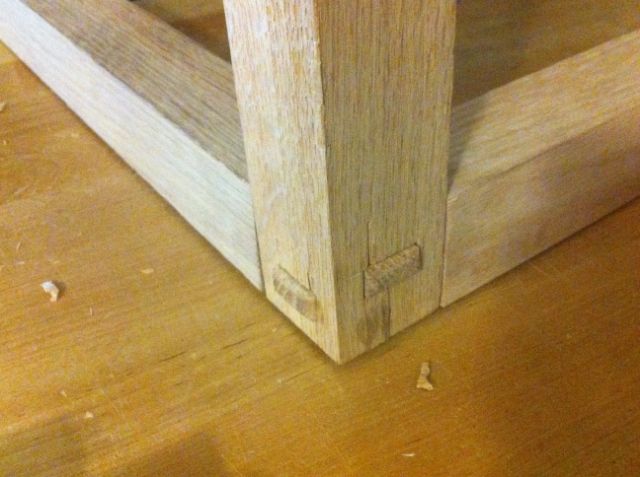 Exploded view of one side panel.
And dry fitted onto a lower horizontal member.
Starting to come together…
All exterior faces colored with General Finishes Georgian Cherry gel stain. The interior will be painted, probably bright white, which should help visibility with the red LEDs that will be installed later. Red wavelengths of light don't damage the chemical development process, which is why you see red lights in photographic dark rooms. Same goes for this. Back in the day they'd use red tinted glass windows for light, but electrical light will give consistent results regardless of weather.
A corner with some color on it.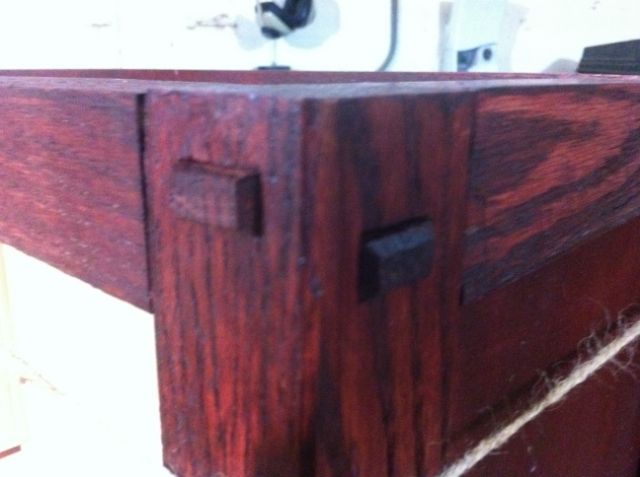 My buddy helped with the glue-up since it was ungainly to handle by myself. After we had it tied up tightly (no clamps big enough!), I got a little carried away in the excitement of the moment.
Oh yeah, and since this is all centered around photographic techniques from the mid to late 1800s, here's a shot of me taken with said technology. There's something about this chemical process that makes pictures so unbelievably deep and vibrant. The scan here doesn't show just how brilliant this looks in person, seen on an etched metal plate.
Next up: Need to build doors for the front, make a folding stand, and finish with Arm-R-Seal. I hope you all enjoyed it so far.
-- Brian Timmons - http://www.BigTWoodworks.com
---