Last time I didn't have all four bottom surfaces sitting flat. Turns out this was due to the center piece being fitted with a slight twist because one mortise had been carved out with a slight twist. So, by the time the mortise was straightened out somewhat with a chisel, the tenons didn't quite fit as snug as they should. So on both tenons of the center piece, I glued some thin mahogany strips to shim up the tenons to tighten the fit. These will likely end up being pared or filed back anyway. Gotta creep up on that final fit.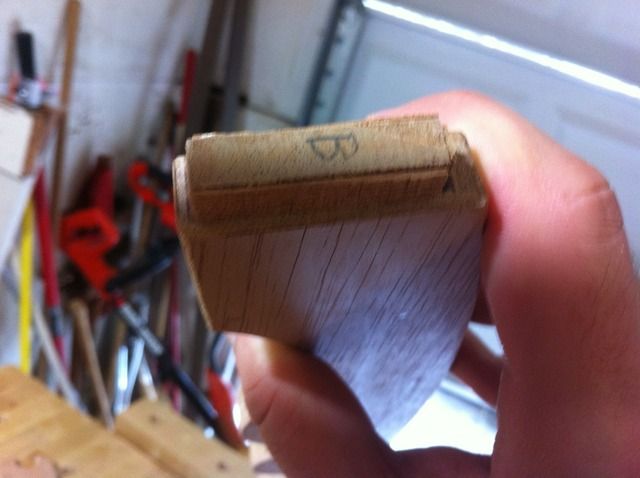 At this point, I'm far enough along to start applying some boiled linseed oil. I always love this part, when the oil darkens the wood and really makes it pop.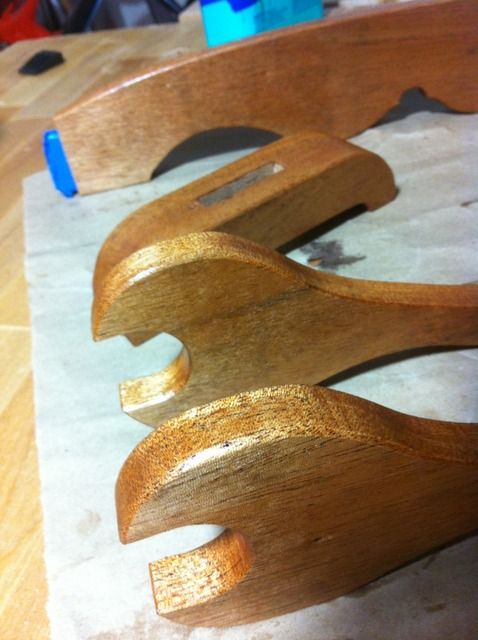 Here's a closeup of the top of one rack piece, illustrating the chamfer that I filed off by hand. And only after applying one coat of BLO, I realize that one of the racks had not been chamfered along its rear side. Oops. So I'll just wait for the oil to dry, file away, and carry on.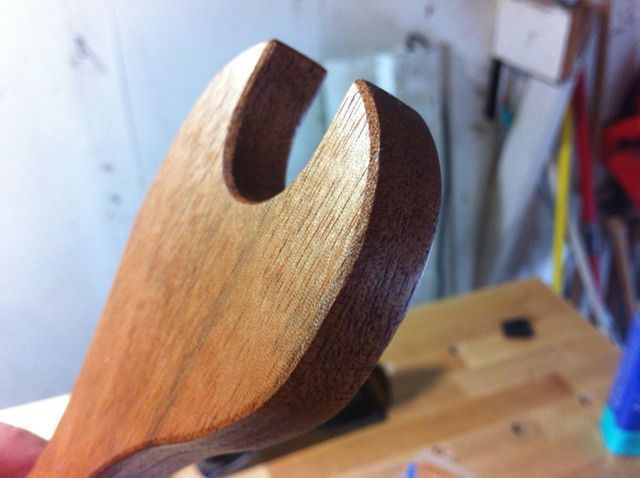 Once all the pieces have several coats of oil, followed by a couple coats of wax, I'll proceed to glue up and call it done. I plan on giving it one coat of oil a day. At this rate, I'll probably be finished with this a week from now.
-- Brian Timmons - http://www.BigTWoodworks.com
---