In case you missed it, here is Part 1 in this series.
First thing I did was employ my new-to-me drill press to establish an inner curve for the vaulted feet. Placing the center brad of a Forstner bit ensures that an even radius is cut into both sides, which were held together with blue tape. Not an ideal clamping solution, but it's adequate for this. Always use a backer board to avoid blowout!
I had a bit of tearout around the mortise here, but the rack will obscure the flaw after it's all glued up.
And away we go.
My super fancy compass that I used to draw the outer curve of the feet. The outside corner was then removed with the band saw. I used my marking gauge to draw a line bewteen the inner radii on each foot, and then I sawed that waste out as well.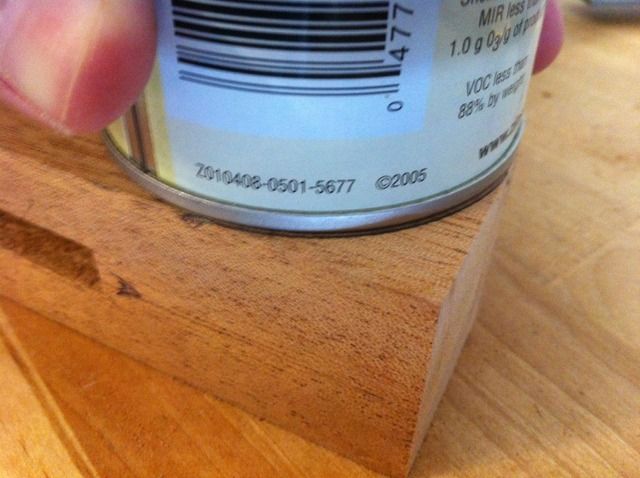 Which leaves me with this basic shape. Here is the tenon from one of the racks illustrating how deep its tenon will fit into the mortise. Perhaps I should have hogged out more wood on the inside curve or made the tenon longer so I'd have a nice clean through tenon that is flush with the underside. But hey, this is basically a learning piece and the under side isn't what will be on display here.
After a ton of hand sanding these curves smooth, here is the piece dry fitted together.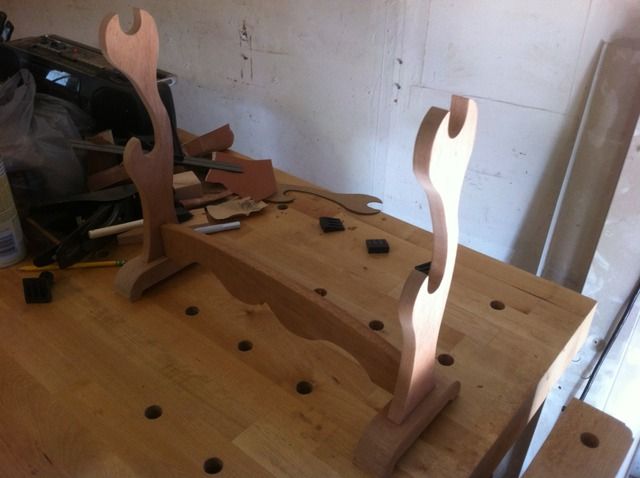 Once it was all together, I immediately noticed that it does not sit flat on my workbench. One "toe" on each foot hovers above the bench by about a 1/16". That'll have to be trimmed up during my next session, before I start doing my finishing.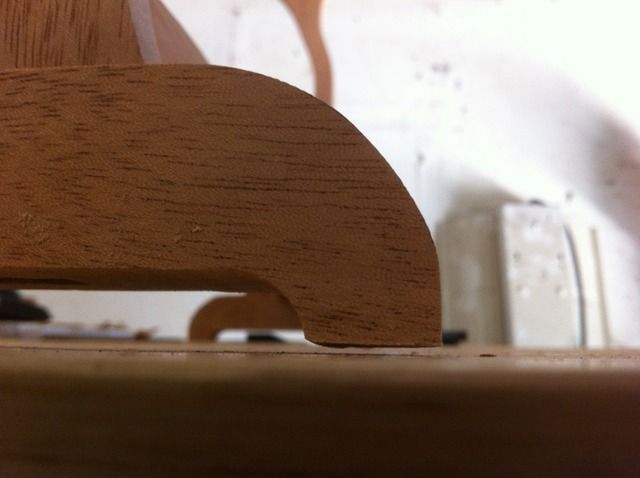 I'll be putting a chamfer on each 90 degree surface. It'll protect the corners from edge damage, and it'll just look cool too.
I want a very natural looking finish on this, so I'm planning on using boiled linseed oil and wax. No polyurethane shall touch this. I really want the truth of the wood to show. That's all for now. Stay tuned…
-- Brian Timmons - http://www.BigTWoodworks.com
---