First off, a big thanks to Don W, the Lumberjock I bought this plane from. As anyone who frequents the Handplanes of your dreams or the Show the restoration before and after threads knows, Don is apparently a furiously busy man. He seems to constantly unearth interesting old bits of iron here and there, cleaning them up and selling them to the user market. I browsed the For Sale section of his site for quite some time before deciding that this nice little smoother had to be mine.
So here's the Bailey #4 I ended up with. At least that what the casting on the plane reads, although the blade is stamped with the Stanley logo. Might be an amalgamation of parts from here and there, but it sure works. Don said the repair on the tote had been done before he got it, he just cleaned it up a bit. Here it is looking ruggedly handsome on my lapping / sharpening surface. Got it for free when my parents remodeled their kitchen and they had an unused cutoff from the counter tops. My folks say their counter tops are granite, but it's actually labradorite plagioclase feldspar, for you geology nerds out there. It's prettier than garden variety granite anyway. OK, back to the topic at hand. The tote had previously snapped so the oak splines were there for reinforcement. It's all character to me. They're not repairs, they're racing stripes.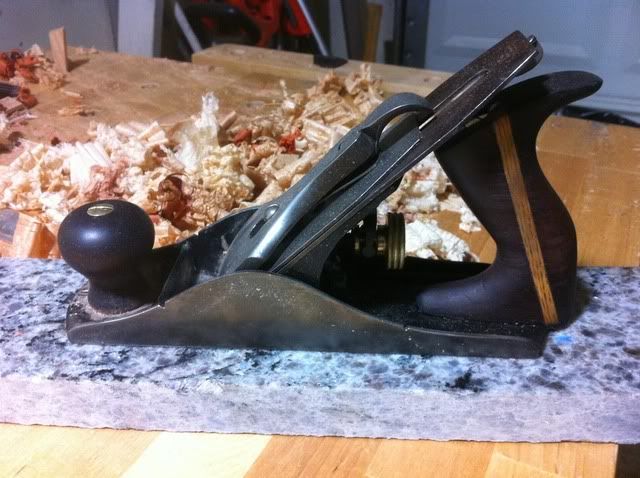 This is what the sole looked like when I got it. Reasonably flat, but there's room for improvement.
Ah, that's better.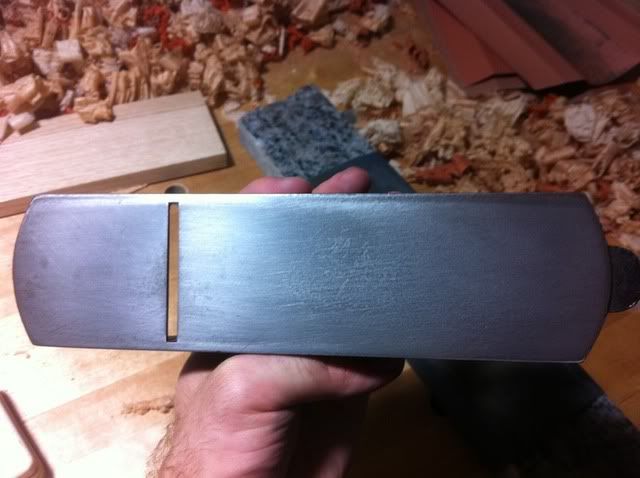 Spent some quality time with the iron to get it nice and sharp.
I have a bookmatched panel of mahogany that I've been trying to get in a presentable state. My jack and block planes (both cheapies) left the surface pretty fuzzy. Time to go to work. I decided to swab some water on the surface in order to soften the fibers for smoothing, as the alternating grain gets kinda hairy in some spots.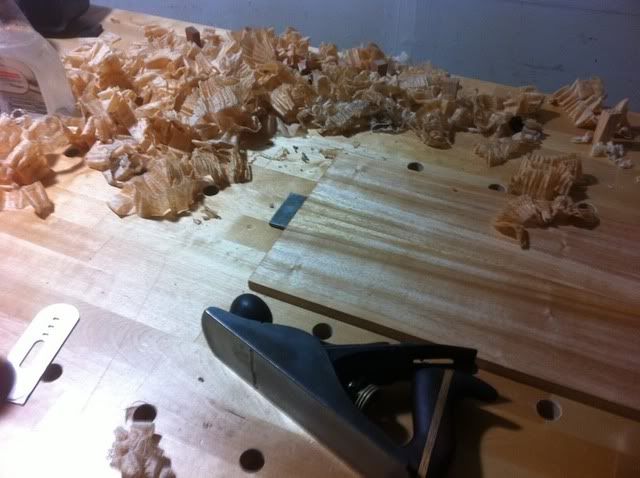 And here's what you came here to see – Translucent shavings. I think it's dialed in pretty well.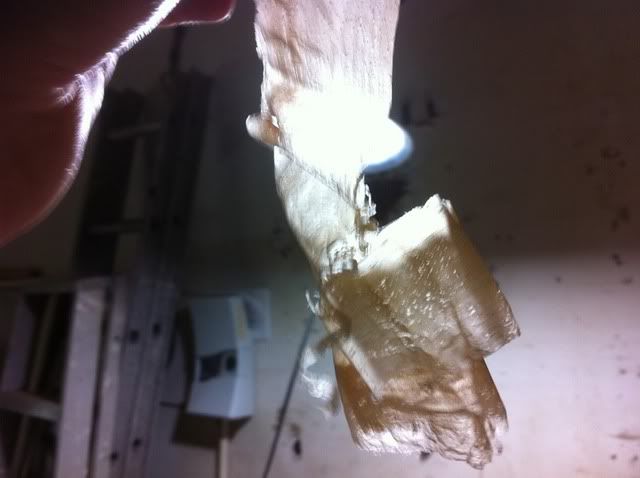 Awwwww yeah. Here's where I'm at now. It's a lot smoother than when I started, and the chatoyance is really showing. I also tested the plane on some red oak, maple, and paduak scraps. Only the figured mahogany is giving me any kind of trouble.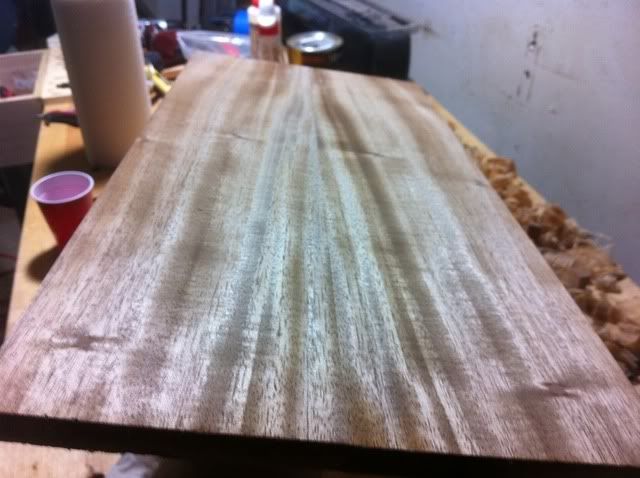 Some spots are just more coarse and fuzzy, I probably need a good card scraper to get everything where I want it. I just really like the idea of not having to use sandpaper. Yet another investment to make and a new skill to learn.
The road goes ever on and on…
-- Brian Timmons - http://www.BigTWoodworks.com
---