For three years I've been storing my woodworking tools in cardboard boxes. As I started relatively small, the box held most of my marking, layout and measuring tools. The planes were stored in the boxes they cam in. I knew I needed to build a toolbox eventually, but couldn't decide which style.
I liked FWW's Essential Tool Chest by Michael Pekovich because of its beauty, but I knew it would be too small for my needs. Next I looked at Christopher Schwarz Tool Chest. It was certainly large enough but I didn't like the idea of bending over to grab tools. Then I saw his take on the Dutch Tool Chest and felt as though this design was right for me.
I've scaled up the size to accommodate my tools and thought I'd share a little about how I came up with the options I chose to employ.
First, I spent quite a few weeks perusing the Web (Pintrest, Flickr, Instagram, etc.) for images of Dutch Tool Chests, recording the features and designs that most appealed to me aesthetically and pragmatically. I especially appreciated Jagebo's beautiful version because he employed a dust seal to keep out moisture. Equally, I was grateful for Brandon's exhaustive building blog. Thanks to the sharing of these two and numerous others, this is what I've come up with thus far.
I started, like Brandon, by laying out my tools to get and idea of the footprint I'd need on each shelf.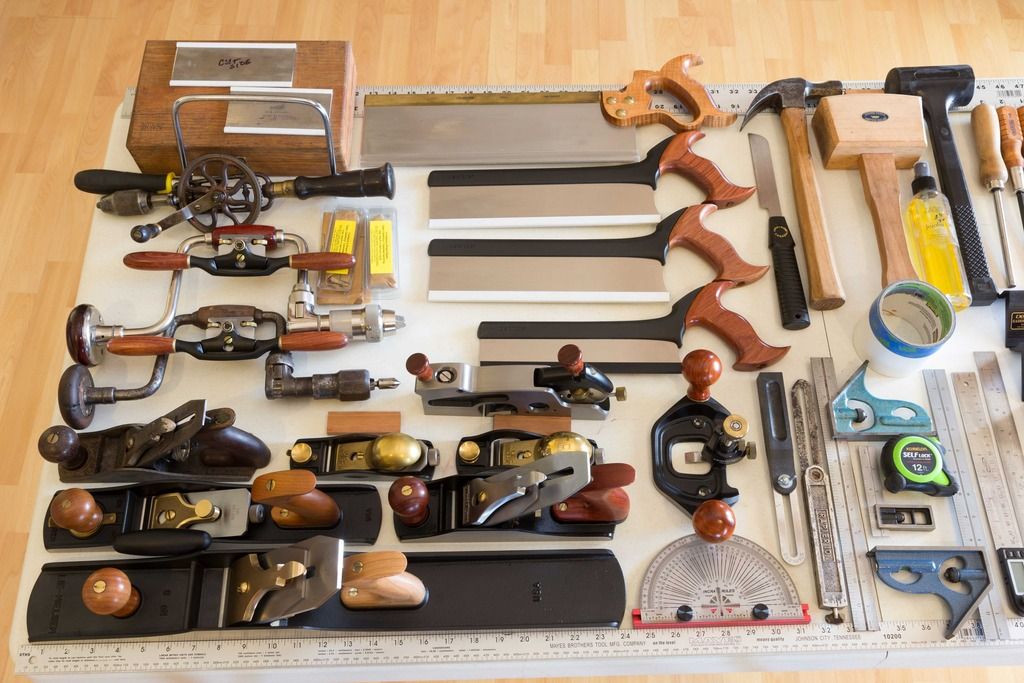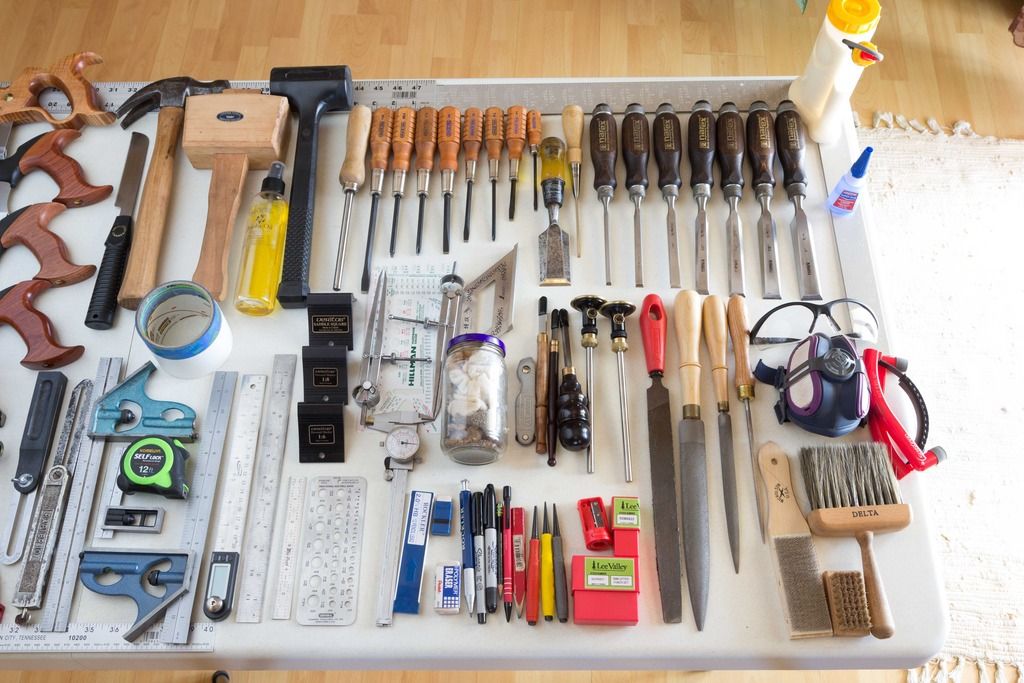 I determined the size needed based on the #8 Jointer Plane and how I wanted to layout the planes on the main shelf. Here is a SketchUp drawing of the size that I required.
-- Anthonyhbm
---