When you have so many planes and not an effective way to storage them, you need to came up with something, and quick, at least that was my situation. For the last couple of weeks I was looking for the "right" design, I did some research, and several of you make some pretty good suggestions. I decide to combine a couple of designs and make my very own Plane Storage Wall Hung Cabinet.
It hung from the wall very securely thanks to a French Cleat,
So far it serves my needs, I'm planning to add some shelves underneath so that I can take full advantage of the empty part of the wall, I'm planning to storage all my finishes and stains and several other miscellaneous stuff.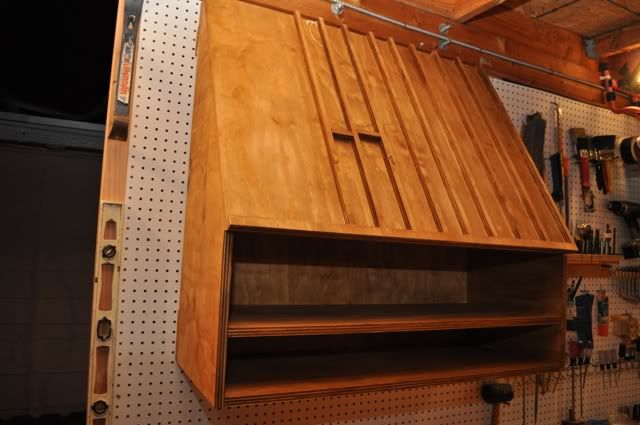 Show off time…... :) :)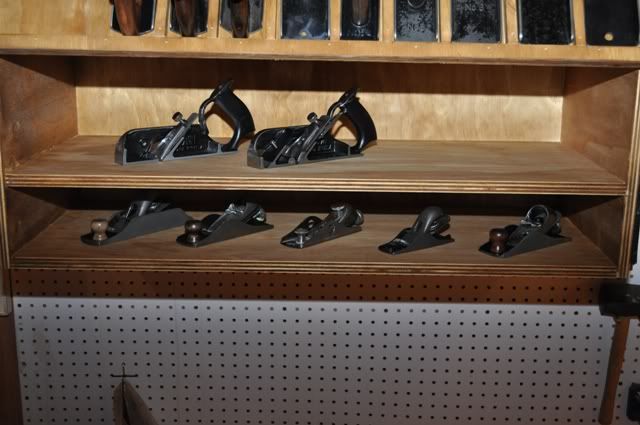 Thanks for looking
-- The things I make may be for others, but how I make them is for me.
---