Hey Folks,
I've been pretty busy working on the shop lately, between plane restoration and a few past due projects that I had, I didn't have time to make a new blog entry until now.
Last week I got a lot with 10 bench planes out eBay, for a pretty good price. Out of those 10 planes there were 2 No's 7 and 1 No 8. I couldn't believe it, mi first No 8, and it was on a very sad condition. It is a No 8 Type 9 1902-1907, yes this baby is somewhere between 103 and 108 years old, I still can't understand how some individuals may let this kind of tools get into such bad condition.
At the moment of the picture I had already worked on the knob and Tote, originally the knob was totally broken into 2 separate pieces, as well the Tote.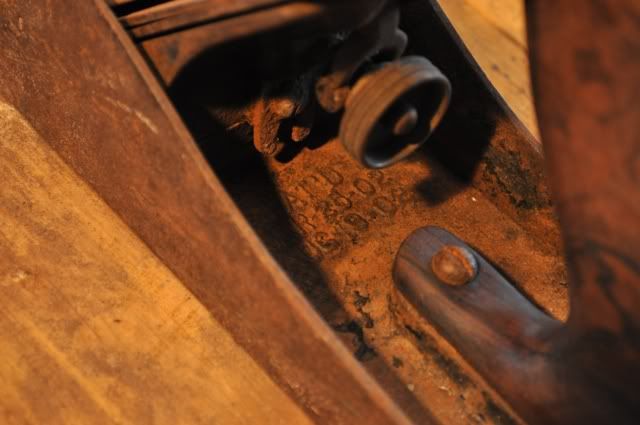 Do you see what I see? It seems like one of the previous owners replace the frog with an newer model with a frog adjusting screw but the body has no hole for this, now I need to look for the correct frog, anyone out there willing to sell me one?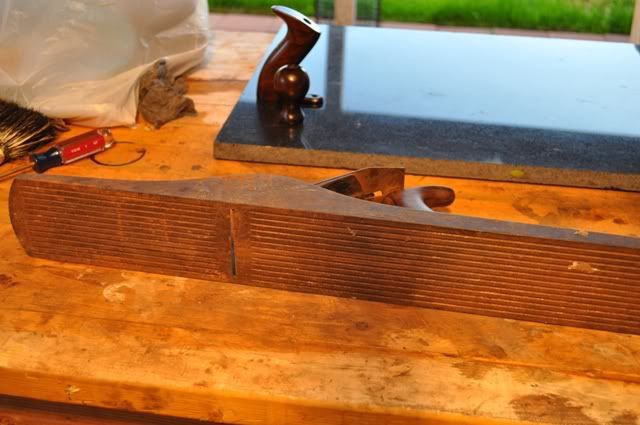 After working with the Evaporust, doing some wire brushing, some lapping, I stripped the remaining old Japanning, applied 3 coats of black enamel paint and baked them at 320 for 20 to 25 minutes, My dad fixed the Tote with a new method that I haven't seen before, and all I can say is that its holding like a brand new Tote, I applied 3 coats of polyurethane and sanded them off with a 320 grit between coats follow with 2 coats of paste wax and buffed with a 0000 Steel wool. I sharpened the blade using the scary method, and set up a microbevel at 30 degrees.
The final product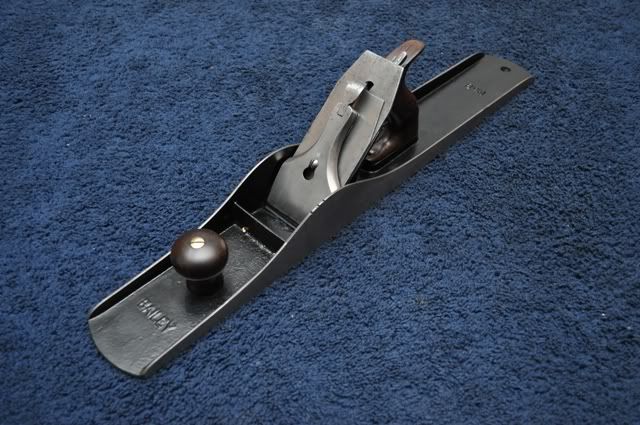 The giant is back on business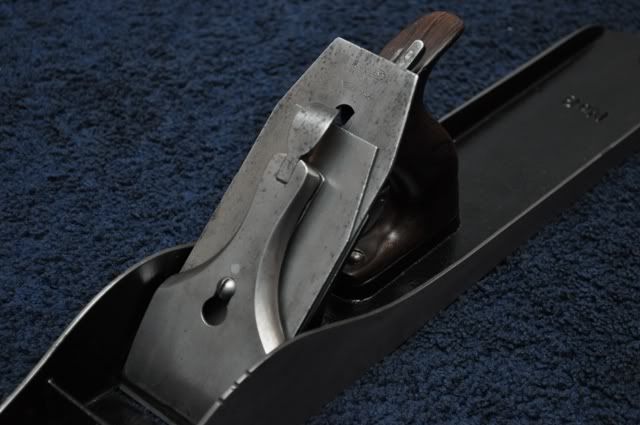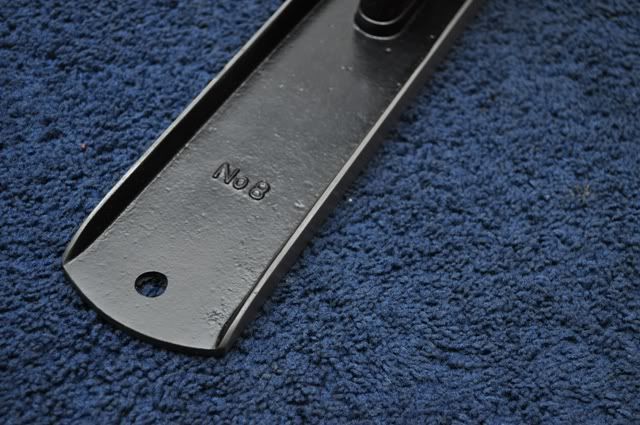 Thanks for looking.
Alonso
-- The things I make may be for others, but how I make them is for me.
---