Hello Folks,
I would like to start this new episode of my restoration blog with a question.
Have any of you ever bought something that make you feel like you are the luckiest person of the world?
Well it happened to me last Friday.
I headed up to my local flea market ( the same one I know doesn't have any tools at all) but heck who knows maybe one day, maybe today, I though.
After about 45 minutes I was ready to leave empty handed, but there were a couple more of tents to look and I thought, "I couldn't find anything on 200+ tents, I won't find it now…" Oh well time to go home. Something keep pushing me to go and look to the last tent, small, just a few thing laying on the floor and a few buckets with some like re-bars sticking out. After a few seconds I decided to take a look what the old lady had for sale.
There wasn't much, mostly some pretty old books, rusted metal buckets etc.
She asked me if I was looking for something in particular, so I told her that I'm a woodworker and I was looking for woodworking tools, old, rusty tools, then she said, wait a minute, I think I have something on this other plastic bucket……..Ohhh boy!!!!!!
My eyes couldn't believe what I have on that plastic bucket, even better I couldn't believe what she was asking for the whole bucket full of "rusty" tools. She said give me $20 for the everything, its too heavy and I don't want to be carrying that back home. In a split of second she had a $20 dollar bill on her hands and I was going back home almost hyperventilating, (not really but almost)
This is what I got.
About 10 different auger drill bits
Stanley type B hand drill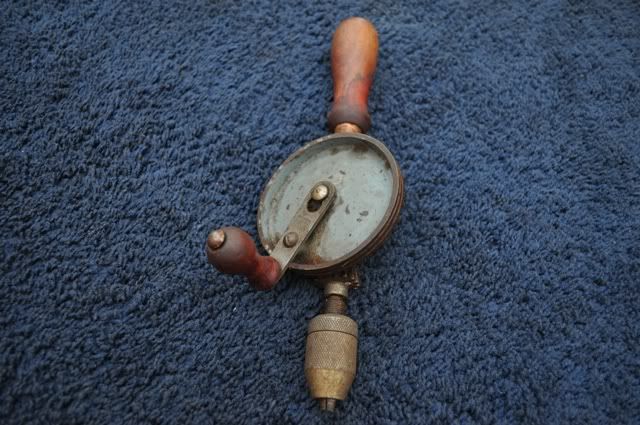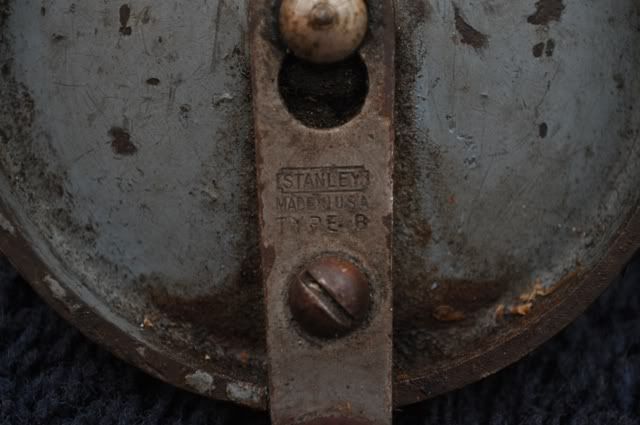 Goodell Pratt Hand drill, I haven't figured out which one is it, so if anyone can help me that will be great!!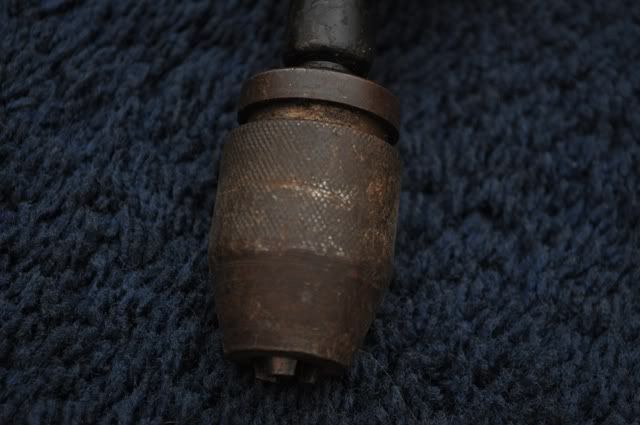 Stanley No 921 10" Bit brace with Cocobolo handles…..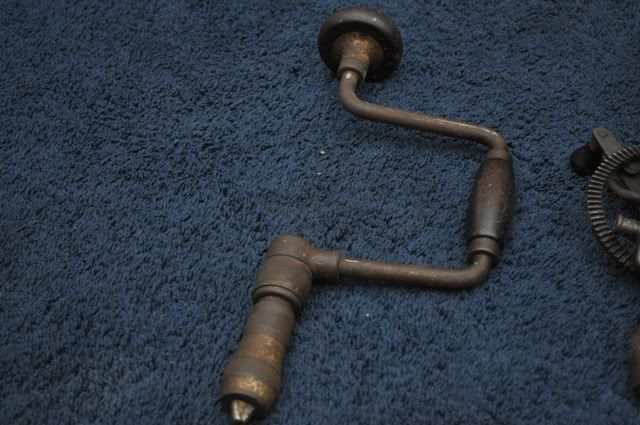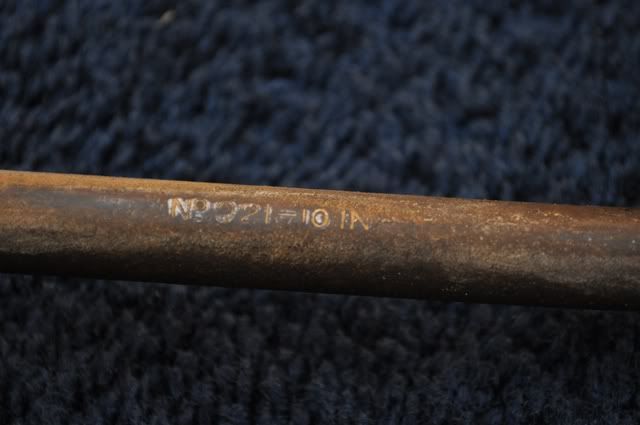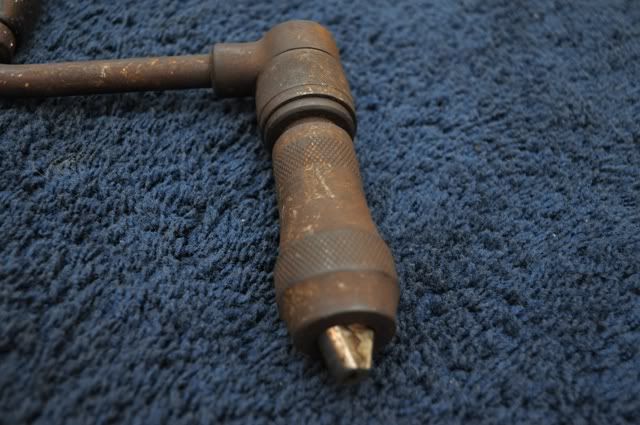 But wait there's still more….
.
.
.
.
Stanley / Bailey No 5 1/4 , very rusty but seems like a good find, also the japanning looks like 98-99%, will see after the restoration.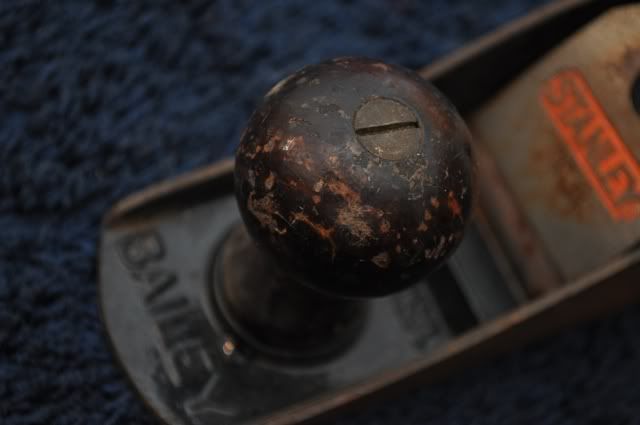 And the best of all
Stanley Bailey No 7 Corrugated and a really nice condition, sorry silly me I forgot to take pictures of that , but you will see it soon on the restoration.
So here it is, know I feel like I just won the lotto, it couldn't be any better, I even got to keep the bucket…. RMFAO
Has anyone ever get a similar deal before?
On the next episode Restoration of the No7C, 5 1/4, and 921.
-- The things I make may be for others, but how I make them is for me.
---