Ok so the title says it all.
This is my first plane ever restored so I will appreciated any kind of criticism that can help me improve on this endeavor
Disclaimer
This blog contains 32 images, I do this to provide as much as detail as possible.
I got a very old ( at least that's what I can tell from the condition I bought it, can anyone help me to find out how old this plane is by looking at the pictures?) Stanley No 3 on ebay for the incredible price of $7.04 !!! last week.
At first when I got it I thought that I had waste my money on a complete piece of junk!!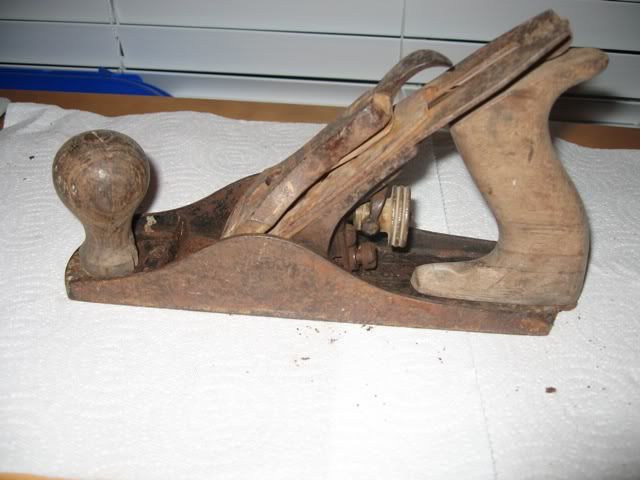 The japanning was almost none due to the heavy corrosion I think?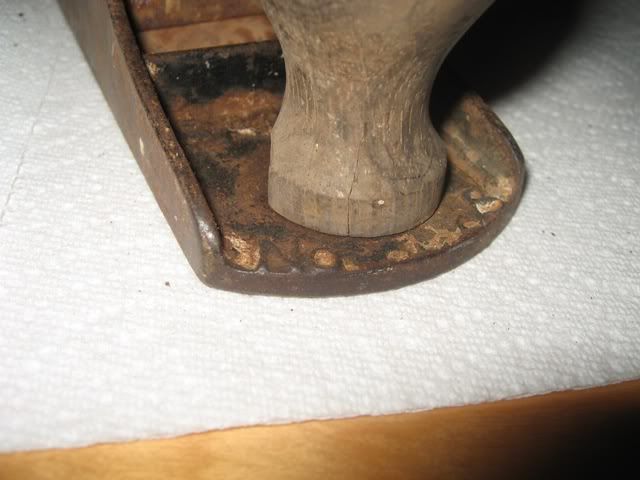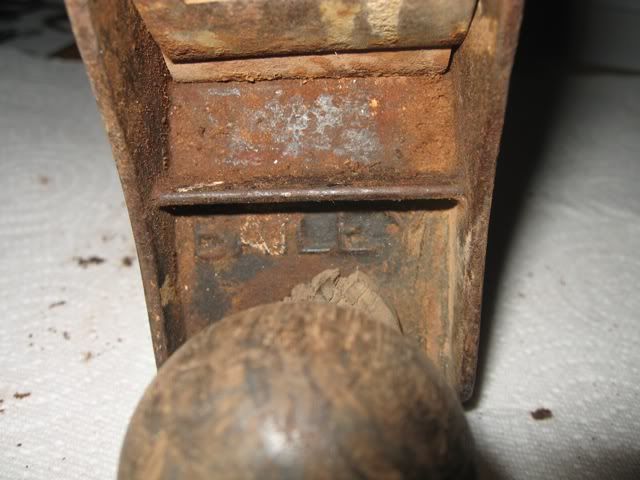 Can you see the gouge on the iron blade!!! it measured almost 1/8" !!!!!!
After evaluating what I had on my hands I decided to take all the parts away and see if anything was on a working condition.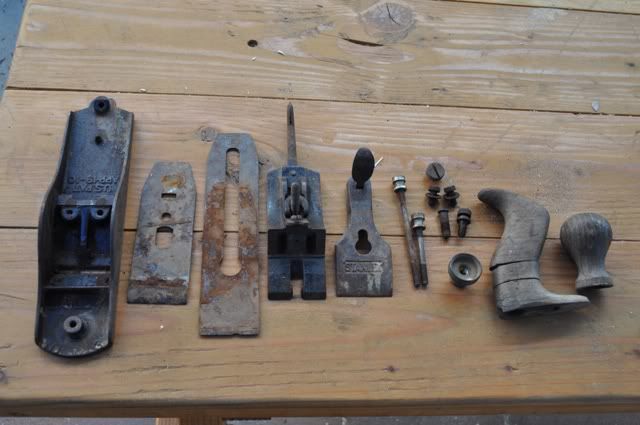 Yes the tote was broken into not 2 but 3 pieces!!!
To my surprise everything seem to be okay but the tote and the gouge on the iron blade, also I had it to figure out how to fix the japanning issue.
I talked to my dad, who is the manager of a company where they process all kind of military and commercial aircraft parts (also call as a "finish house") They basically do all the finish processes of the aircraft parts such as anodize, cad plating, primer and painting etc.
He told me that he could take the "junk" with him and dedicate someone to strip all the rust and will also give it to one of the painters so he can apply some special paint to work as the japanning.
This is what I got after the "special treatment"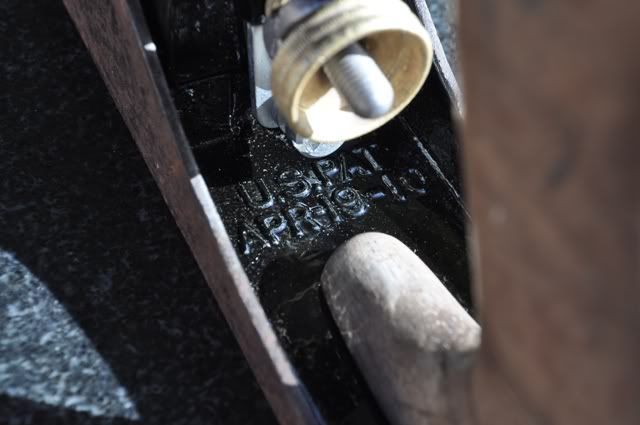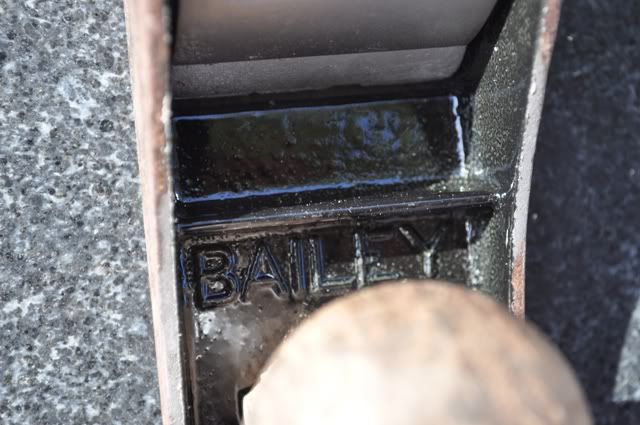 As you can tell from the pictures, all the bolts, washers, chip breaker, iron blade and brass hardware was treat it with a special mix of of nitric/hydrofluoric acid follow with a bath of cad plating to restore some of the "metal look" the main body (the inside area) and the back of the frog were sandblasted, then a flash dip on the alkaline clean bath follow with 1 coat of primer and 2 military grade glossy coats of black paint with baking at 400f for 1/2 hour between coats. To be honest I actually laugh every time I think of having "military grade paint" on such an old woodworking tool but what the heck!! as long as it serve its purpose of protecting the plane from rust its all that matters. Sorry no pictures of all this processes, they are totally prohibited within company premises. :)
All that "special process" took place on Christmas eve
And today after playing for a while with my kids with their new presents I decided to get back on track and do some work on the plane
This is how it look before I lapped the sole, sides and the frog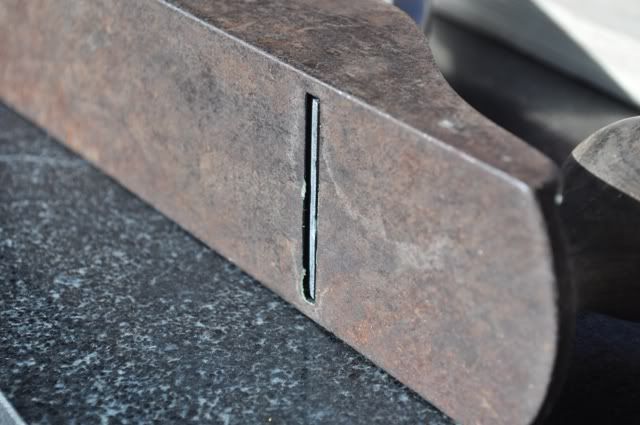 After a few minutes of lapping the sides I was able to get this result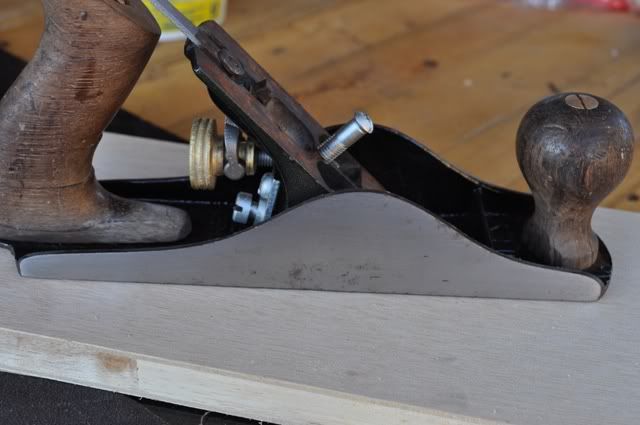 but that wasn't enough
Time went by and with the help of my dad who took care of the tote and ball this is the final result and I will say that I'm very pleased with this restoration, now this plane is priceless to me and now I'm ready to start on the No 6 which I will blog it too, on that one I will use evapo-rust, we'll see how it works. I want to thanks my dad for the great job he did fixing the tote and restoring the beautiful natural color of the wood which was taken care with 4 coats of poly with 320 sanding in between coats.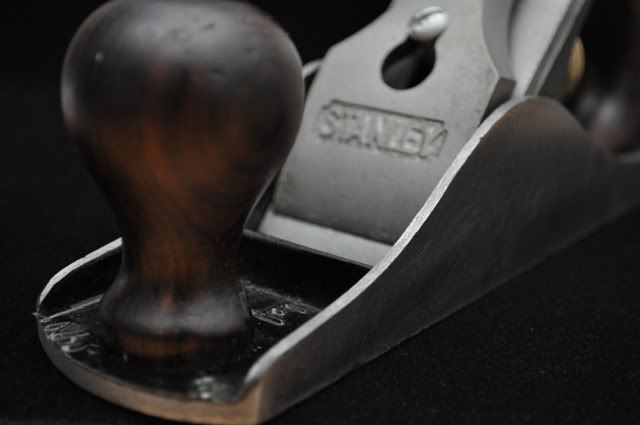 The gouge on the blade is not longer present and now the blade is scary sharp!!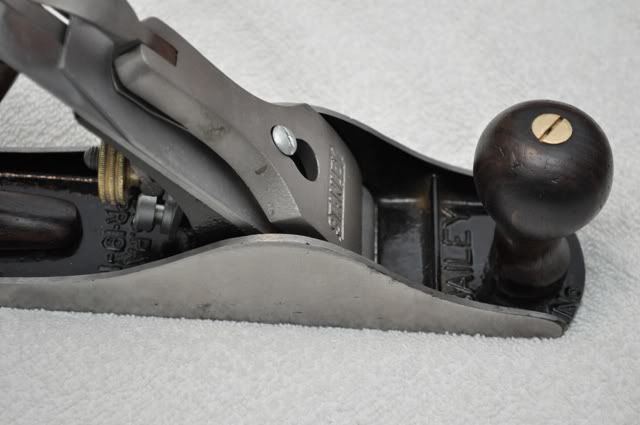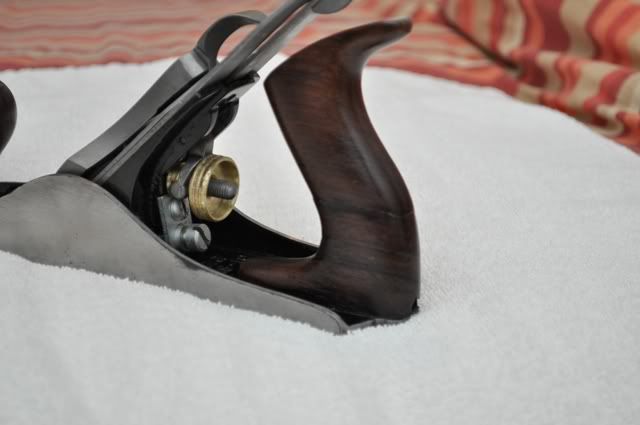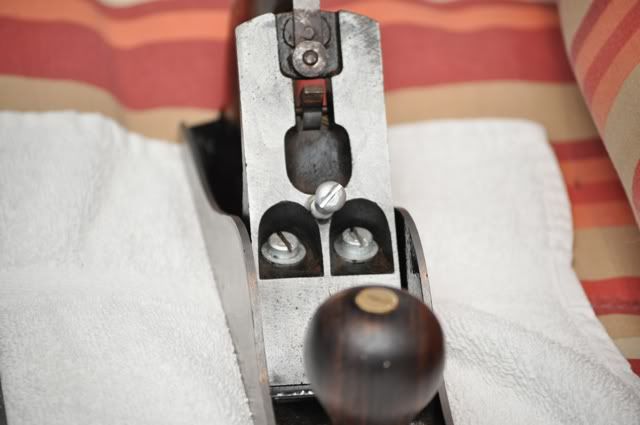 Just a quick comparison
BEFORE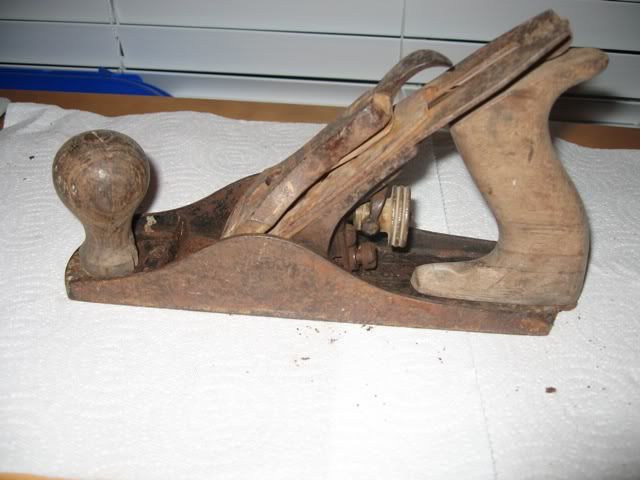 AFTER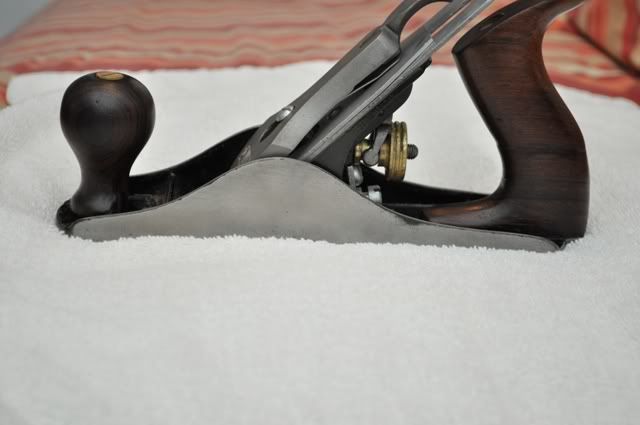 Thanks for reading and for your criticism too.
Alonso
-- The things I make may be for others, but how I make them is for me.
---