This is the way I have chosen to cut this out. First to go is the "O". Leaving me with with the long "H" which is like the back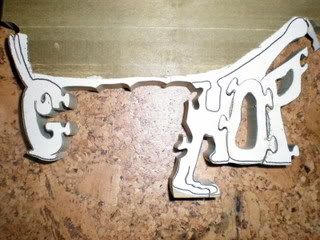 Just a short tiny cut removes the 1st "P"of the double "P's"


Now I only have the "H" left and the "G" and I can cut them any which way I want to.


In the next and last of this much too long series I will be bringing in "The Cheater"
-- Allison, Northeastern Ca. Remember, Amateurs built the Ark. Professionals built the Titanic!
---