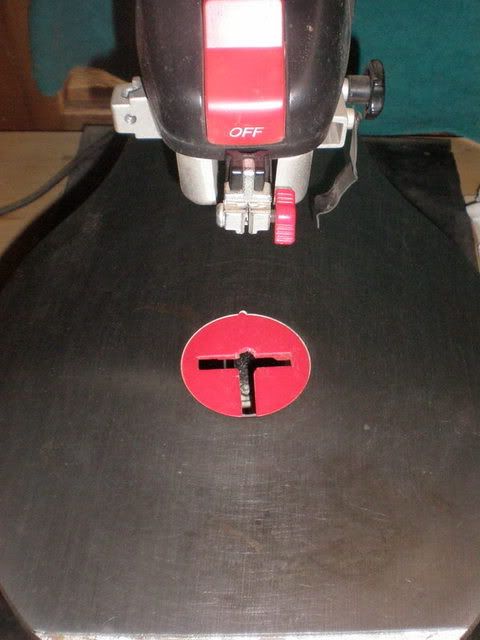 This is the plate of my Scroll saw. What I am going to do for this project is I am going to cover it with a couple sheets of white paper and a playing card. I have a couple of reasons for this. First is I don't want any small pieces I will be cutting to fall through. Which in actuality there is not small pieces per say, rather the little ends of the "puzzle pieces" . The tabs that I do not want to break…..
picture
So this is now taped on the scroll saw table just for this project .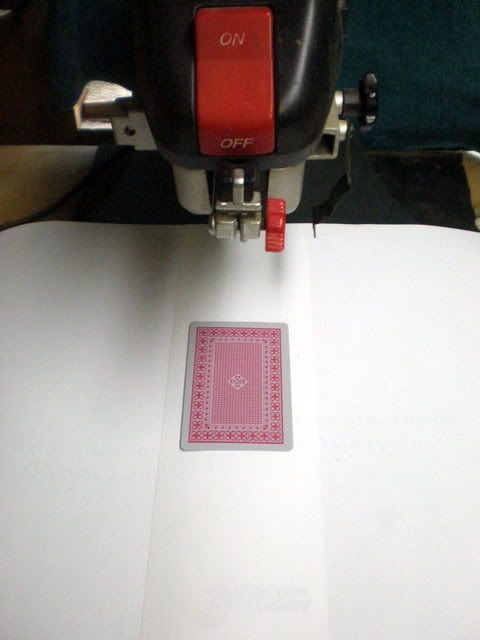 Now you can see where I placed a small hole to feed my blade through.The reasoning behind the card and not just paper is, it is a waxed card and therefore a little more supportive. I will "hear"and or "feel" if I feed the wood to fast and hit the card. With these puzzles I will try to explain how important it is to have your blade square and your table level .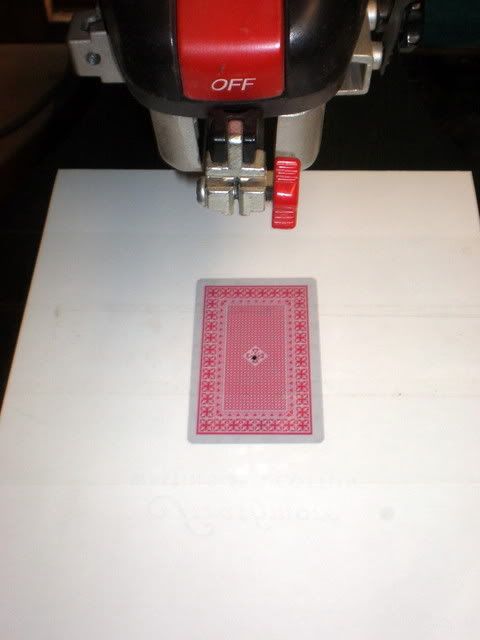 So I am now "leveling" my table. Besides the fact that this particular scroll saw has a tilting table and because of the wear and tear I have laid on this particular saw I have to make double sure that it is level and it is going to stay that way!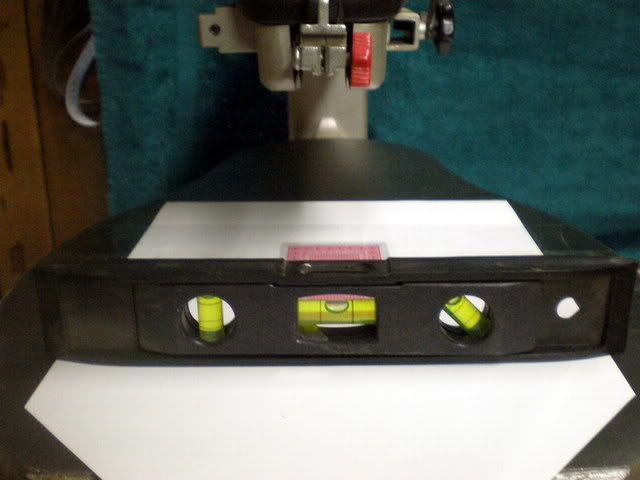 Then this is the way I square it. Believe it or not I use a real square all the time but the hubby has them all down in the basement he is working on. LOL!!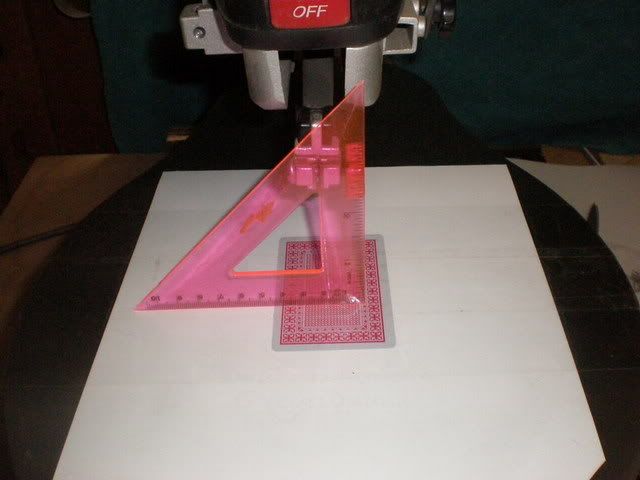 This is the beginning of my tutorial of cutting puzzles and here are the two I am making. An alligator and a grasshopper.
picture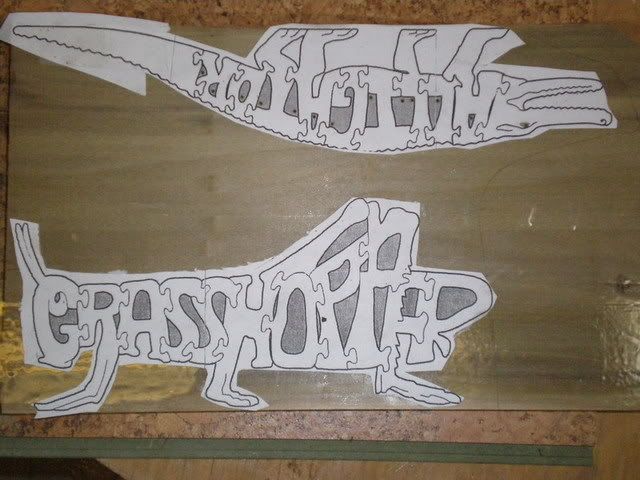 As you can see I have placed packing tape on top of the wood first. Then I use spray adhesive to place the puzzle patterns on TOP of the packing tape. I used a 1/16 and a 1/8 drill bit for my starter holes. It may also look as if I am wasting a big piece of wood, but I am not, because I mainly do intarsia and with intarsia there is not a whole lot that of wood that will be wasted and I do make a lot of trees and such out of green poplar.Also to be able to hold on to a bigger chunk of wood is easier to cut when it comes to making these puzzles or (anything little for that matter) I don't quite understand this wood as it does not feel like a hard wood going through my bandsaw or scroll saw but it seems to burn quicker than any wood I have worked with so far. That is why the packaging tape is a must do (in my opinion) for this type of wood.
-- Allison, Northeastern Ca. Remember, Amateurs built the Ark. Professionals built the Titanic!
---