Well it has been way too long since I posted progress on my Music Stand. I am finished with the stand and in fact completed a second one as well. The second stand came about as a friend saw progress on the first stand and requested a modified design. I have yet to take decent finished shots and will probably do that this weekend. I want to share some of the personal story behind the commissioning of the stand. I was in college in the late 70's early 80's. I was a music major and sang in a fine college choir. This past spring the husband of one of my friends from that group died unexpectedly. Alumni members of the ensemble commissioned me to build the stand in memory and in honor of our friend's husband. This stand will be presented to her next week at a large reunion. Needless to say I have been honored and humbled to accept the job.
Now onto the final steps in building the stand. In my last post in July I had finished the base.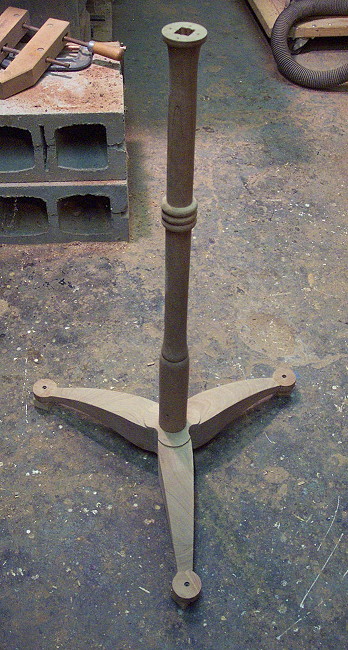 Next I fashioned the stand rack. The pieces were laid out, cut and joined with splined miter joints.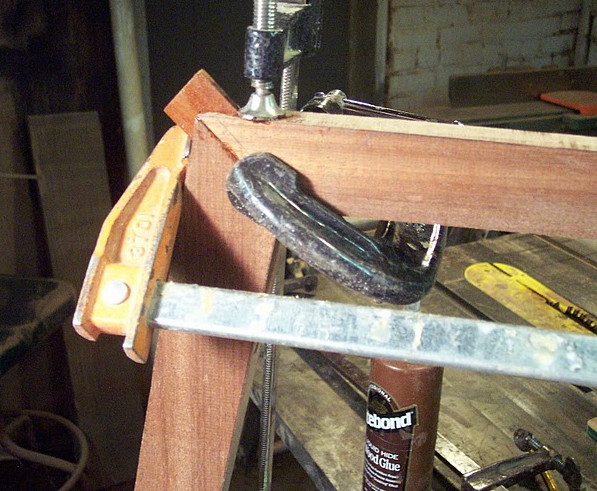 There is a small strip at the "ledge edge" to keep the music from slipping off. I drilled a series of 1/4" holes where brass rods will be inserted from the bottom side after the frame work has it's finish applied.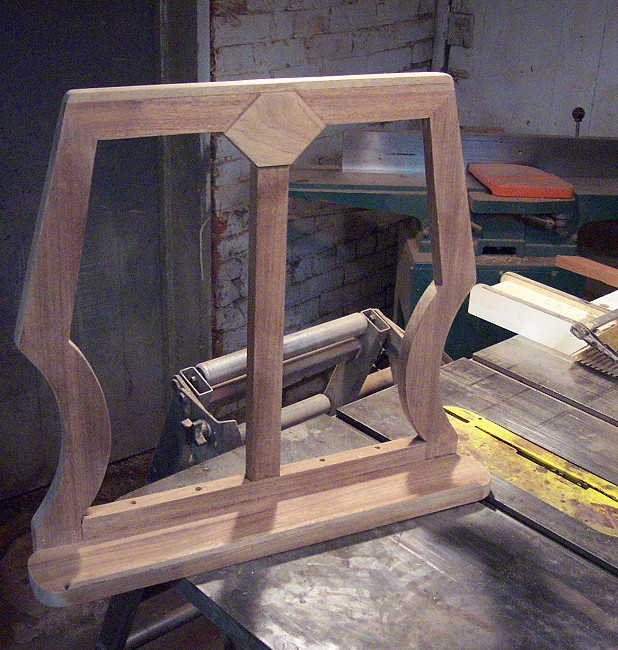 The finish is under way.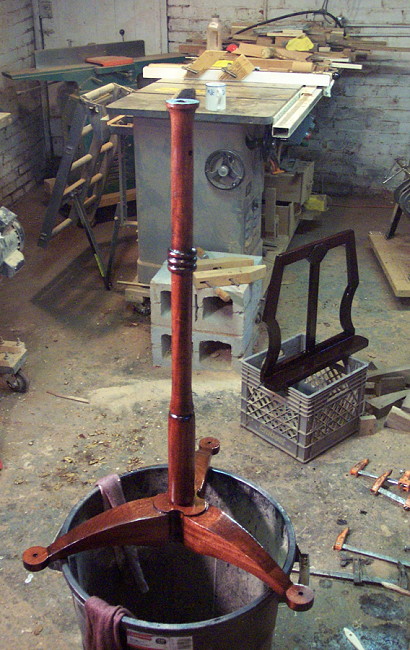 The wood is sapele. I gave it a wash coast of Red Mahogany Stain then multiple coats of Gloss Waterlox. Over the couple of weeks those coats were being applied I headed off to the machine shop to make the brass hardware. Here are some of the custom milled brass pieces. The top row contains the foot pieces, the second row has the post cap and the adjusting pin assembly.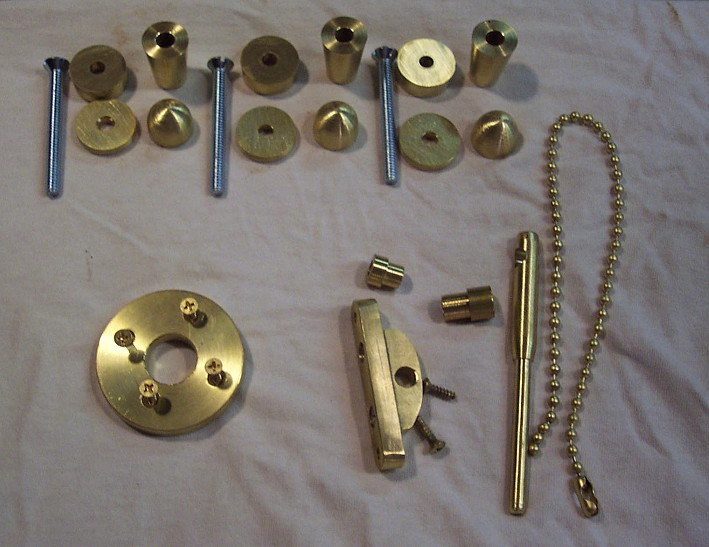 As I was building this stand, I received a commission for a stand from another friend who saw this in production. So I made up more rack angle assembly brackets.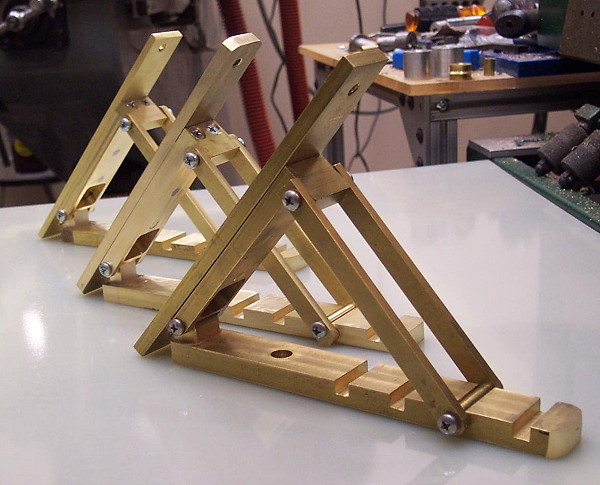 The height adjustment pin slides inside two brass bushings. The bushings have two sections-the smaller diameter section is "press fit" into the Sapele post.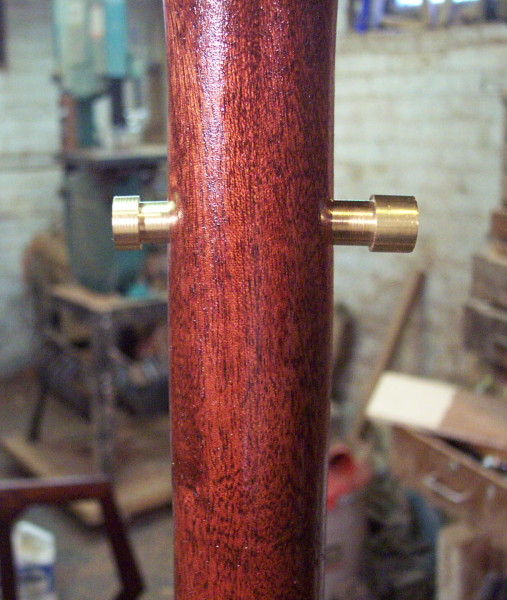 Then the bushings are set all the way into the larger outside diameter section.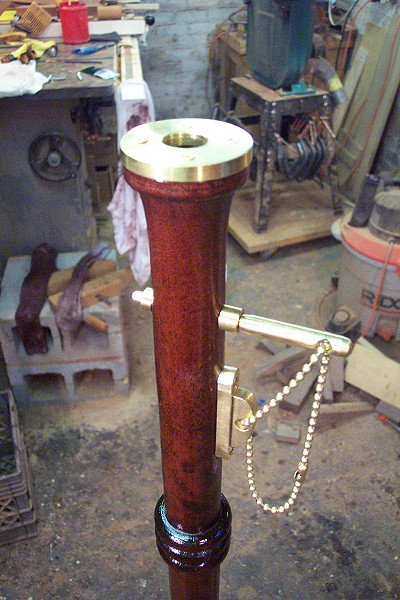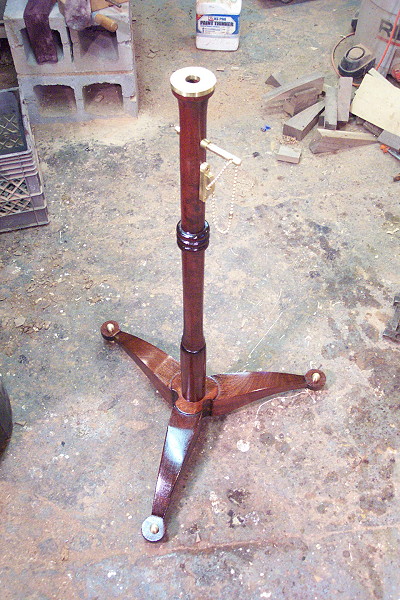 A few early pics of the finished stand in my front hallway. I'll take it to a better site for final pics.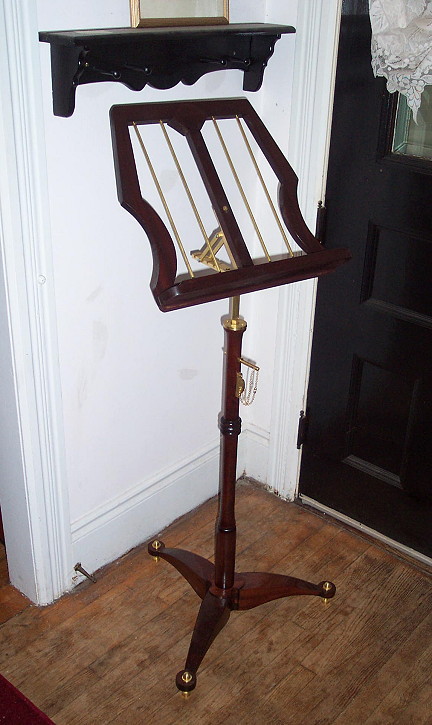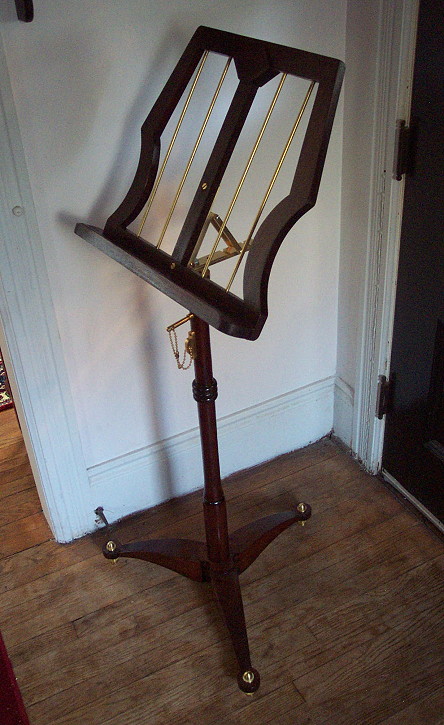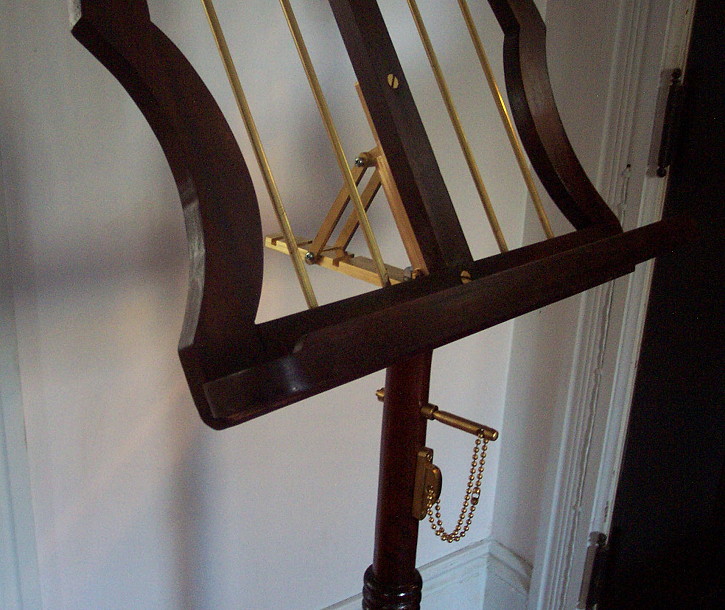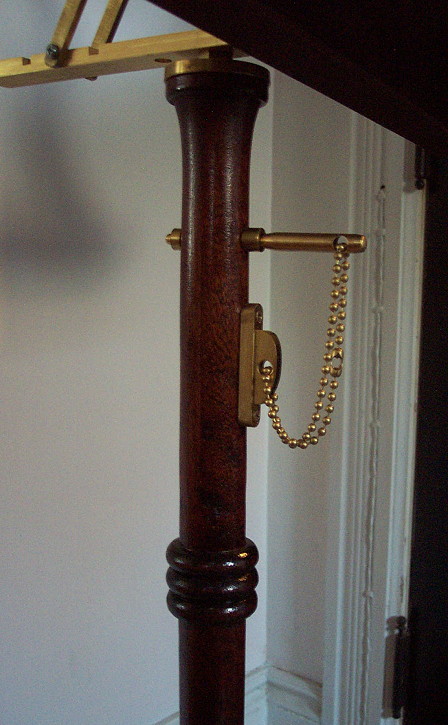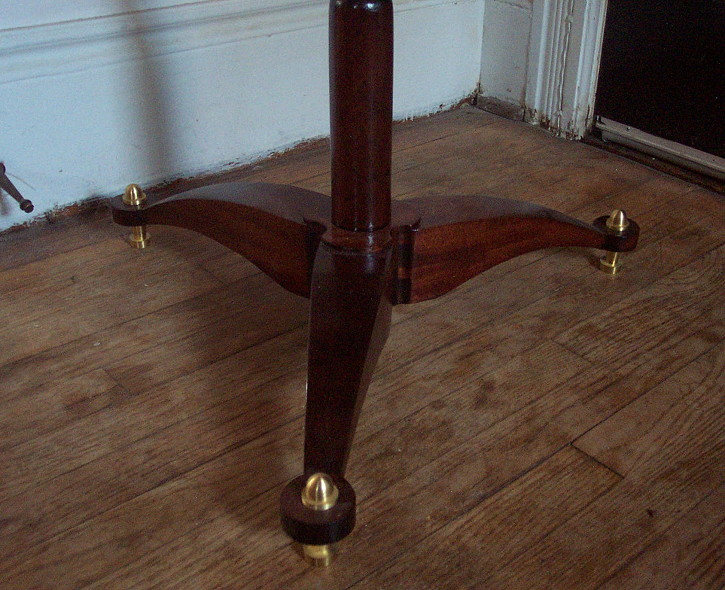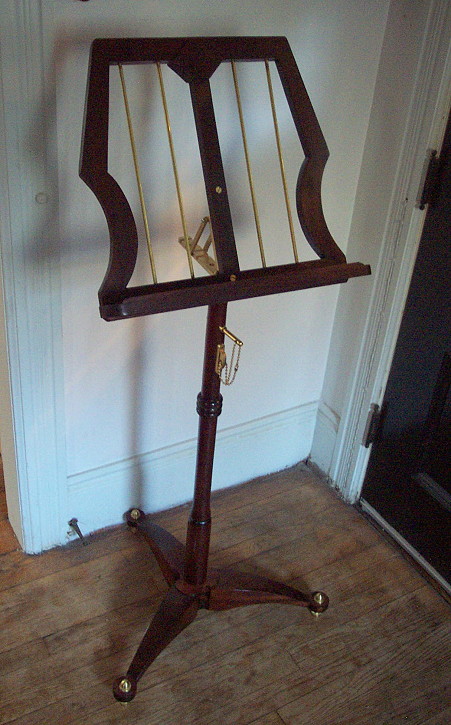 As I mentioned I completed a second stand after a friend saw the Sapele stand in progress. This second stand has a double ledge for the music and a pencil shelf. The material/finish scheme is a combination of Poplar, Cherry and Brass. The finish is Black Shellac for the poplar with oil/Shellac over the Cherry. Here is the stand in my front hallway- I need to take it to a better site for a final photo shoot.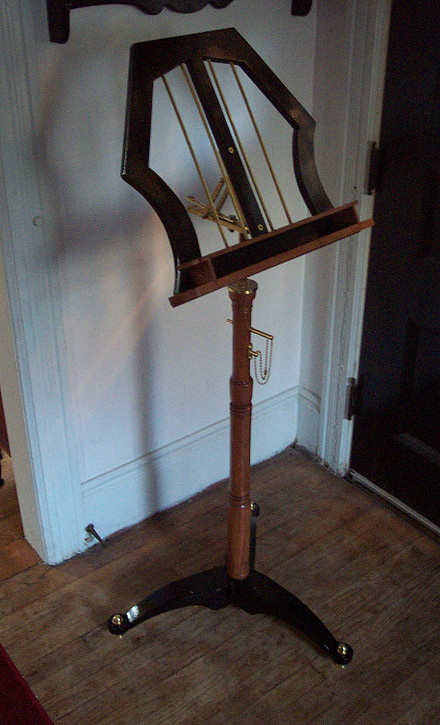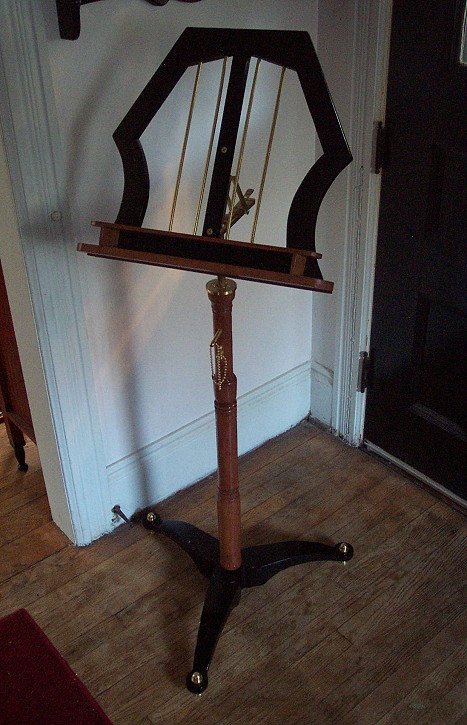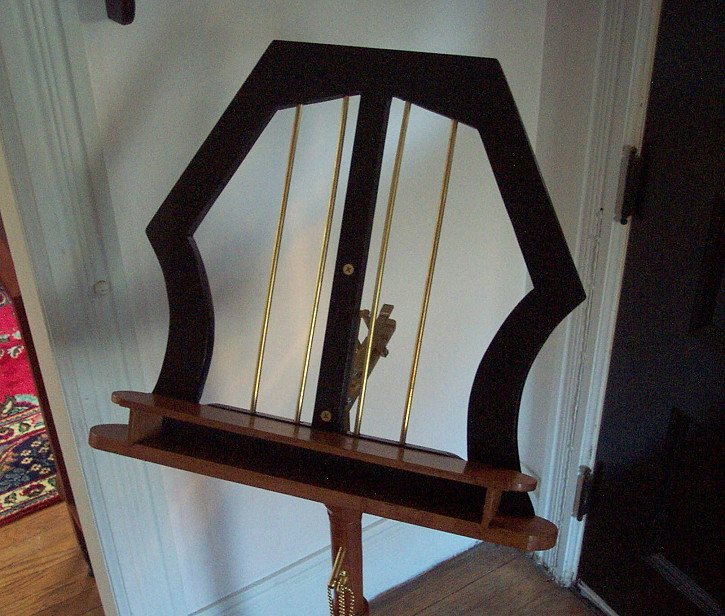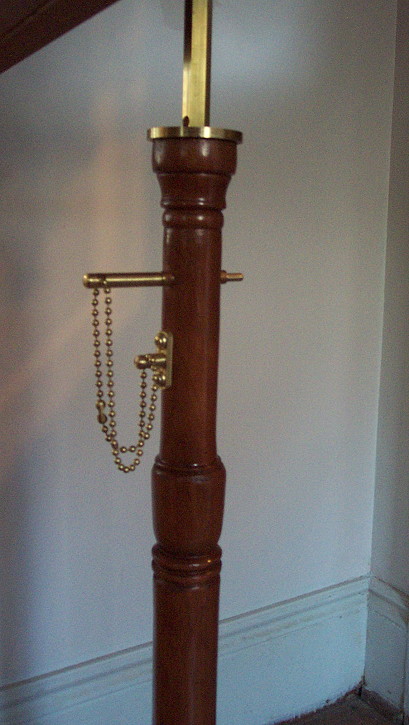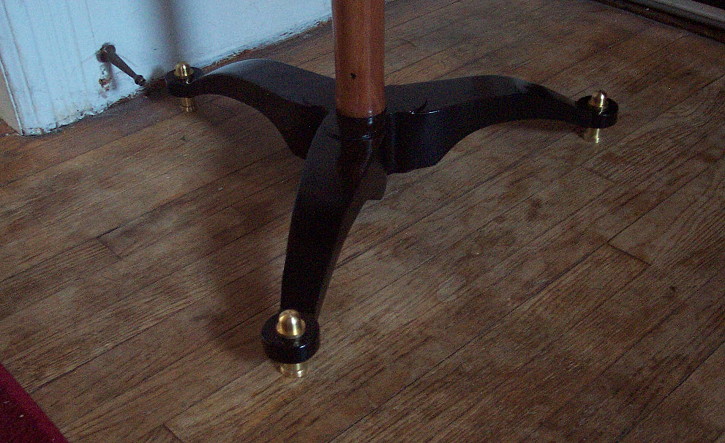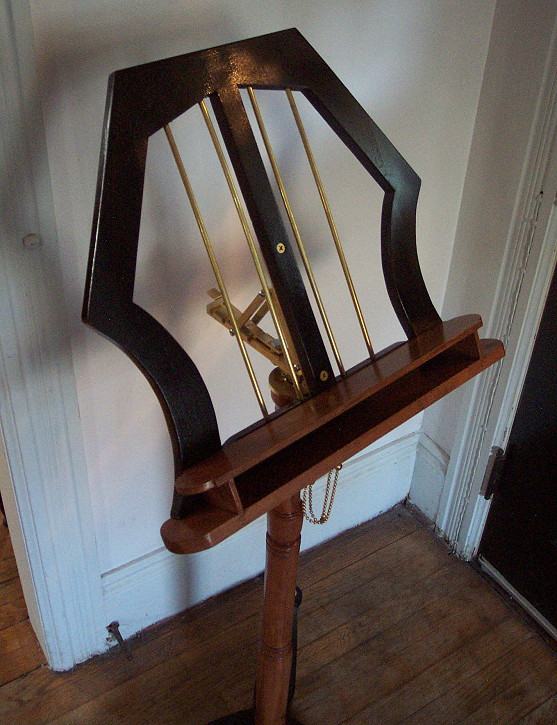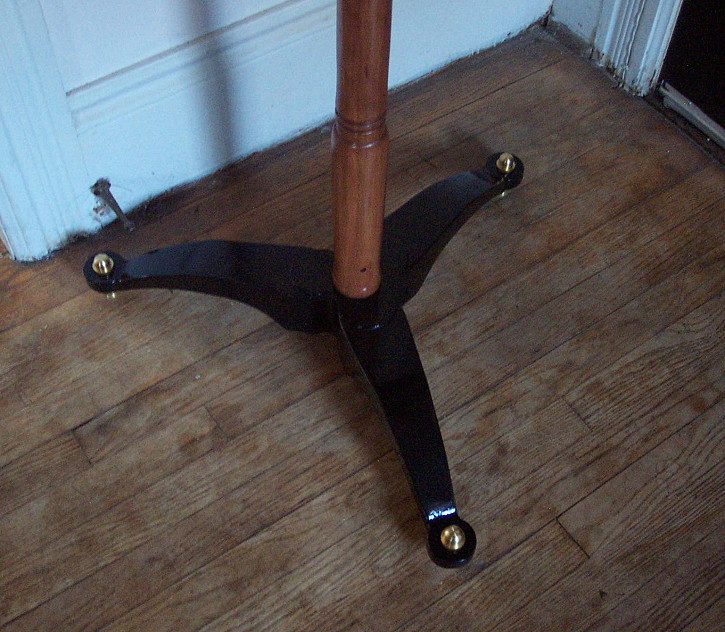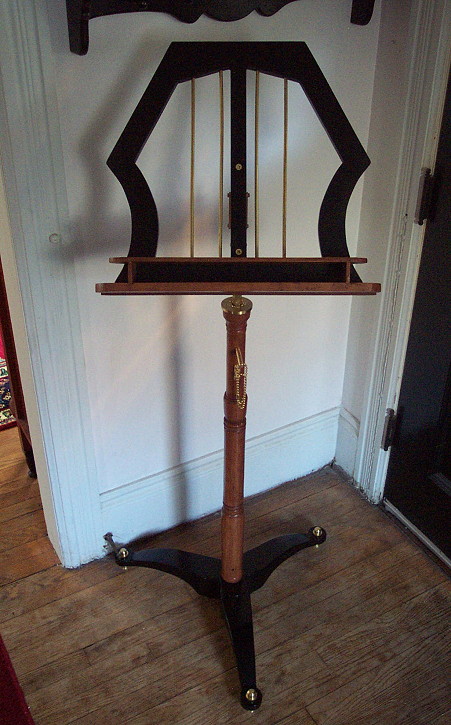 Thanks for Looking…..
-Alan
http://www.woodwardwoodworks.com
---