OK, so after my successful handle replacement I have the confidence to try something I have wanted to build up for a while. I need a layout compass and have been planning this out in my head for about a month now.
Today was a day of trial and error. I don't have any real plans drawn so this is a "make it up as I go" project.
I spent the morning piecing together the hinge portion of the compass. I found some plans online and scaled them down by about half so they would be small enough to easily fit in my finger tips but large enough to still have some structural strength.
Most of this build is coming out of my scrap bin so most my cut offs atm are cherry and padauk. I chose padauk for the hinge and I might regret that later. This stuff likes to splinter a bit so after cutting and drilling everything I soaked the hinges in superglue to harden up that part of the wood a bit.
I have pics of the hinge after getting mortised into and glued to the hubs that will mate with the legs. I filled any gaps with wood glue and rubbed padauk saw dust into it so it looks a bit fury in the pics but I have since sanded down the patch and it worked great as a filler.
I also have the legs glued up, planed and cut to length but haven't taken any pics of them just yet. That will be in the next installment.
I also have some brass left over from my marking gauge build for the tool swap that will get used on this.
So on with the pics.
This is the basic design I am going with (for function not so much form)..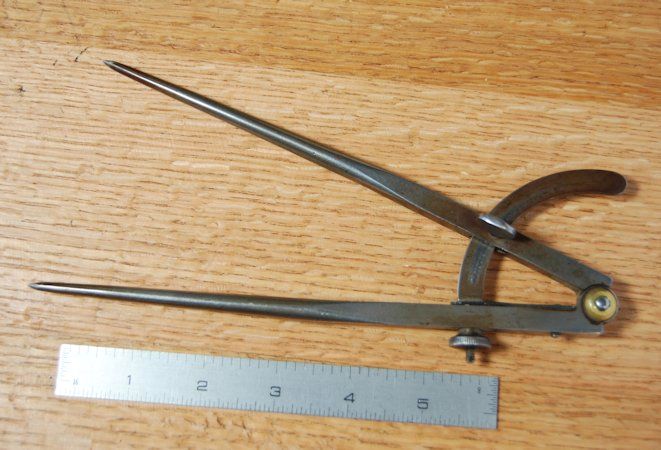 And here is my hinge. The parts that the rivet is going through are less than 1/4" square and were pretty nerve raking to cut out without destroying it in the process. I did have 1 failure but whats progress without a few back steps right?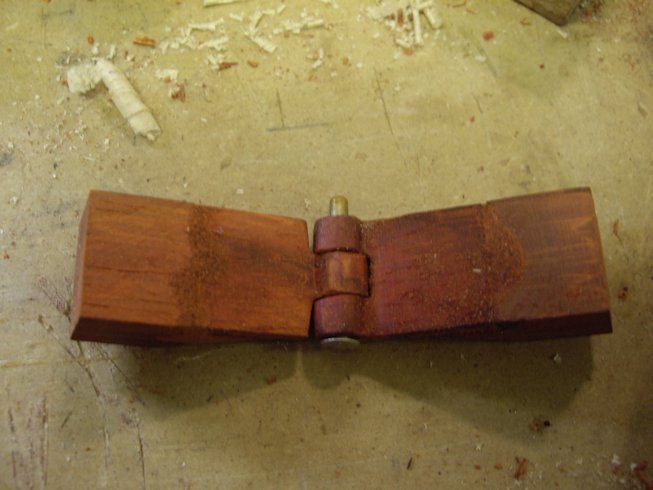 More to come and thanks for reading :-)
-- Eric - "I'm getting proficient with these hand jobbers. - BigRedKnothead"
---