As mentioned in my Workbench Blog I was planning to replace the gents style handle on my 8" Crown Gents Dovetail Saw with a more suitable one. This will be more of a photo essay than anything but lets just say most the pics are of take 2 of this event lol.
I am pretty happy with myself for getting the saw kerf cut free hand with nothing more than a scribe line and a HF flush cut saw :-) Sadly I was so "in the moment" that I forgot to take pics of the procedure. I hope I can still garner some Galoot points for it anyhow.
It is nearly done. I just have more shaping to do and then it will be ready to go. Pretty excited to say the least. I think I might be getting the hang of this wood working thing finally lol.
Pics of today's work.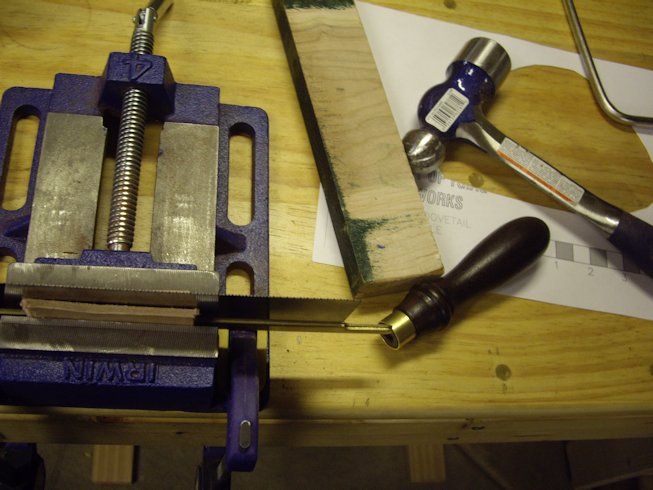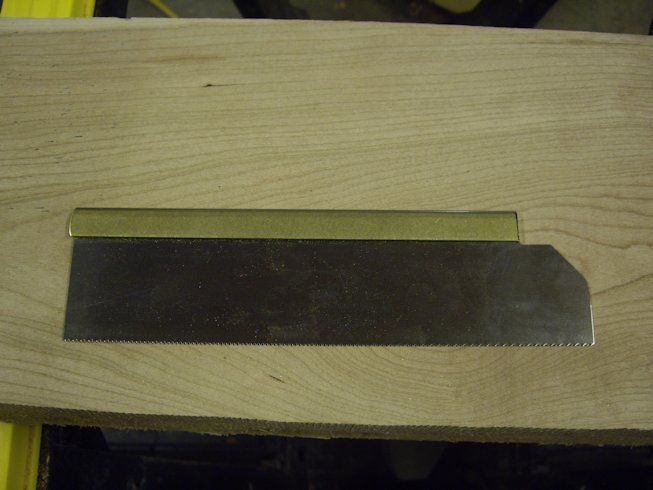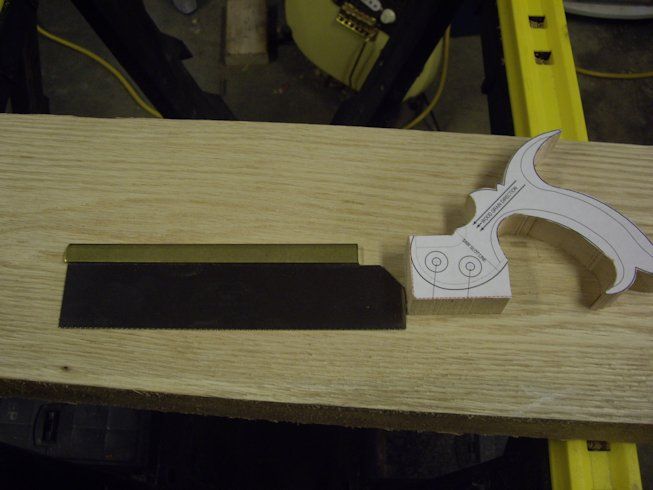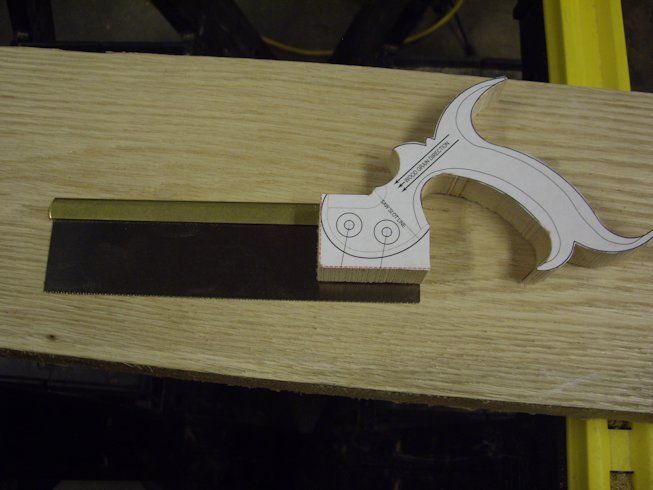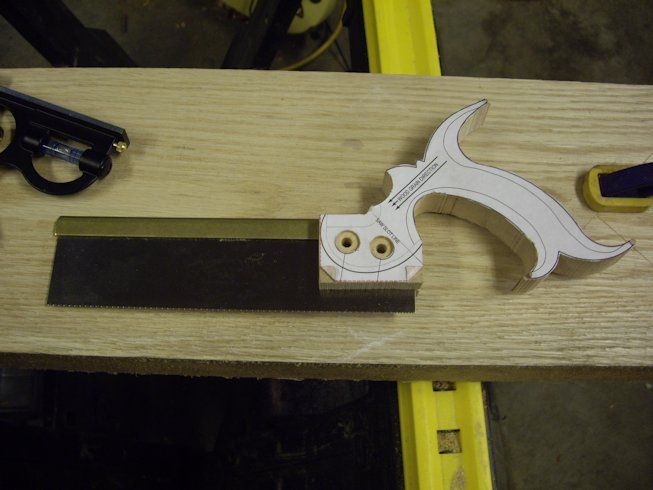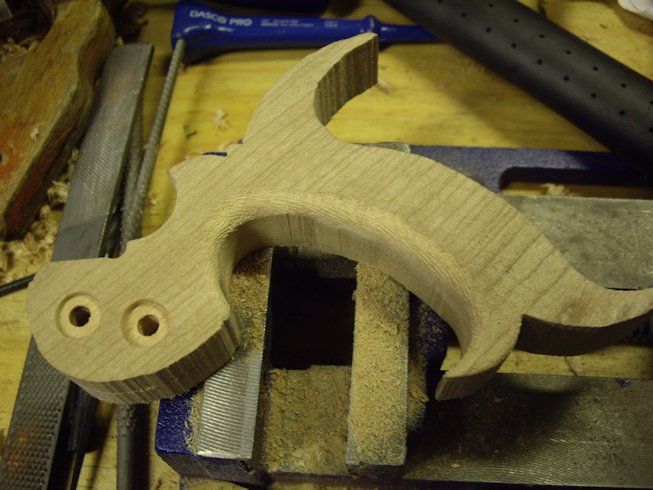 Stay tuned for more…
-- Eric - "I'm getting proficient with these hand jobbers. - BigRedKnothead"
---