Well I posted the finished project already but thought I would expand on the build with a blog post. This whole thing was a "make it up as I go" kind of a thing. Basically I was going crazy hunting for bits and other things needed for my drill press every time I needed them so I had to get them organized and in a central location somehow.
I made a late night trip to my local Home Depot and picked up 4 (but only used 2) very cheap and barely usable 1×4's that they had stacked underneath their pegboard. I am pretty sure they are meant for use as toss away edging for pouring concrete but for .99 I figured I would pick the best from the stack and give it a go.
It is very simple and nothing near as impressive as many of the projects here but for a beginner I am quite pleased with myself for pulling this off lol.
So on with the pics. Starts with laying out the peg holes for the shelves on forward through the build.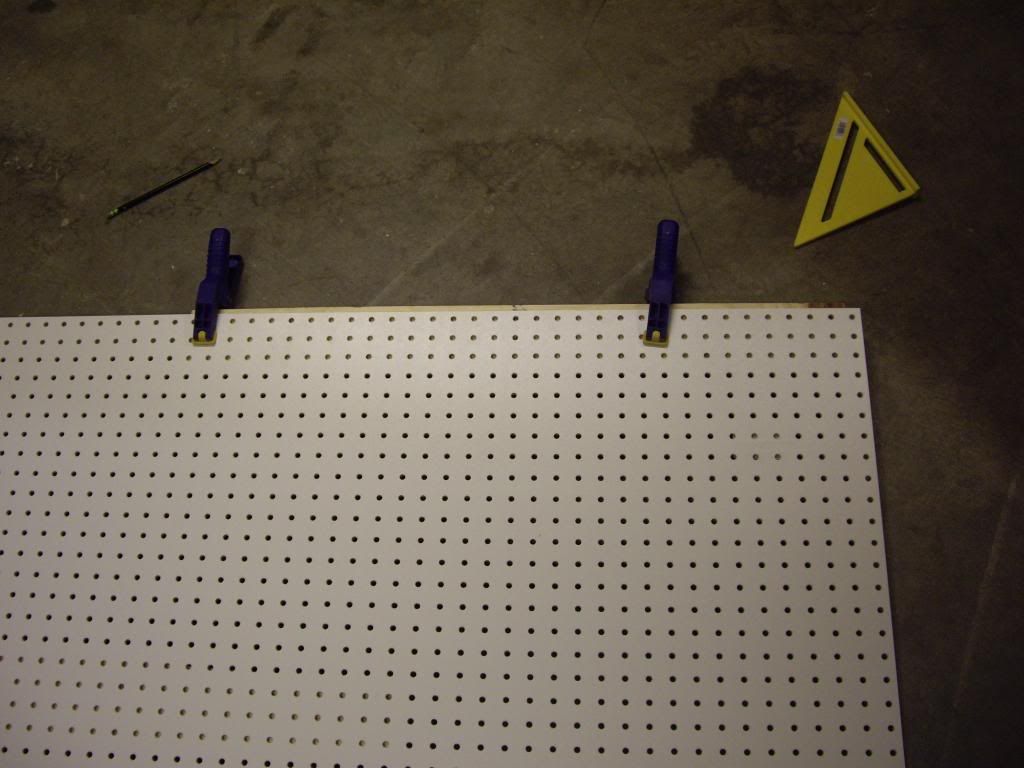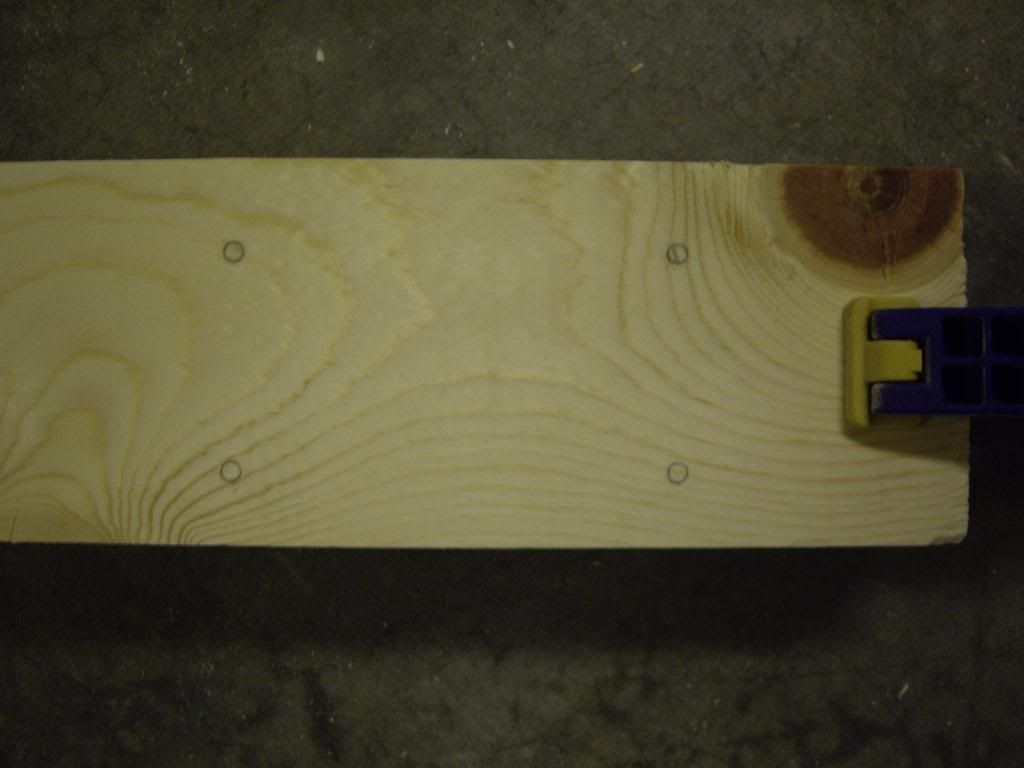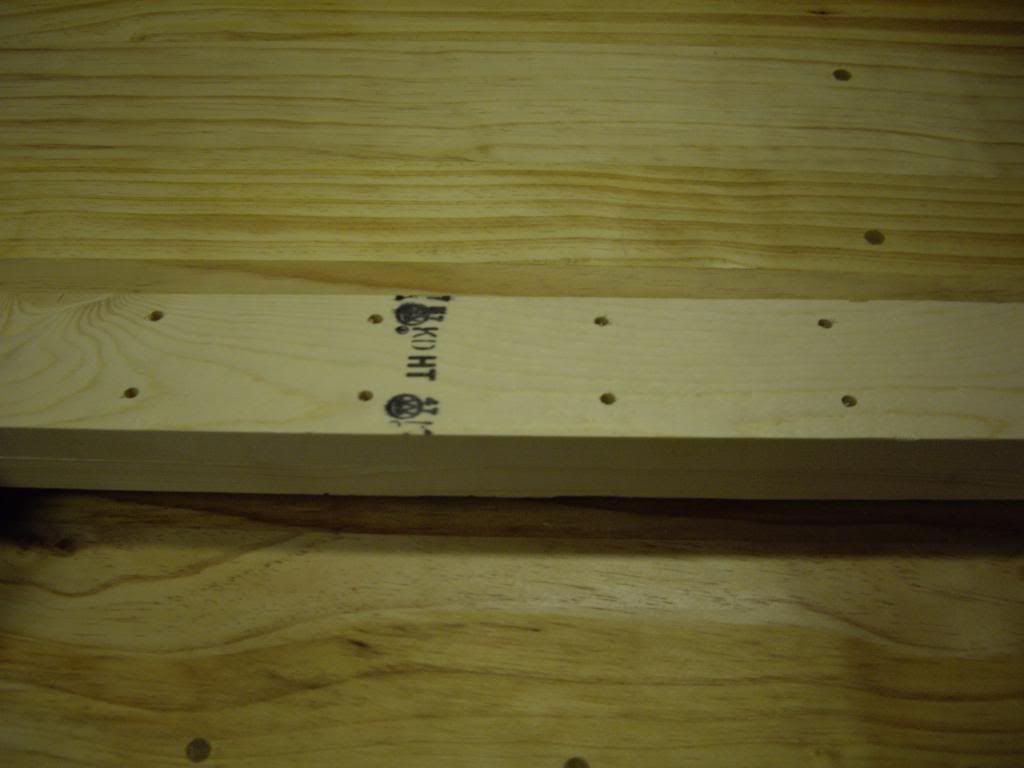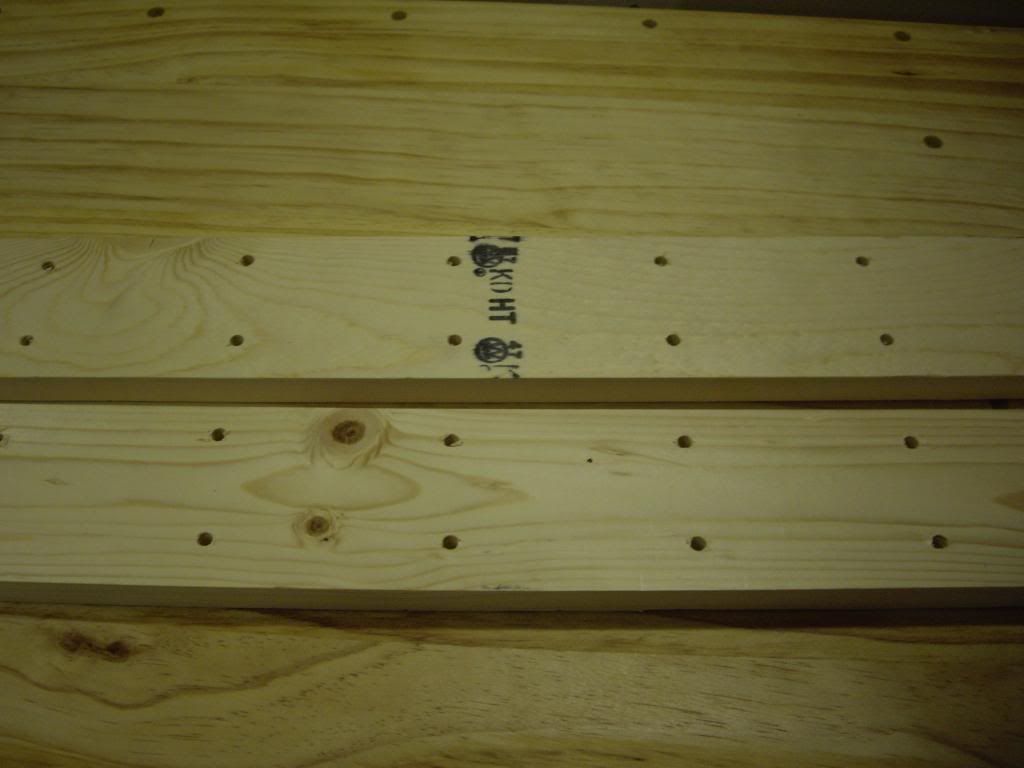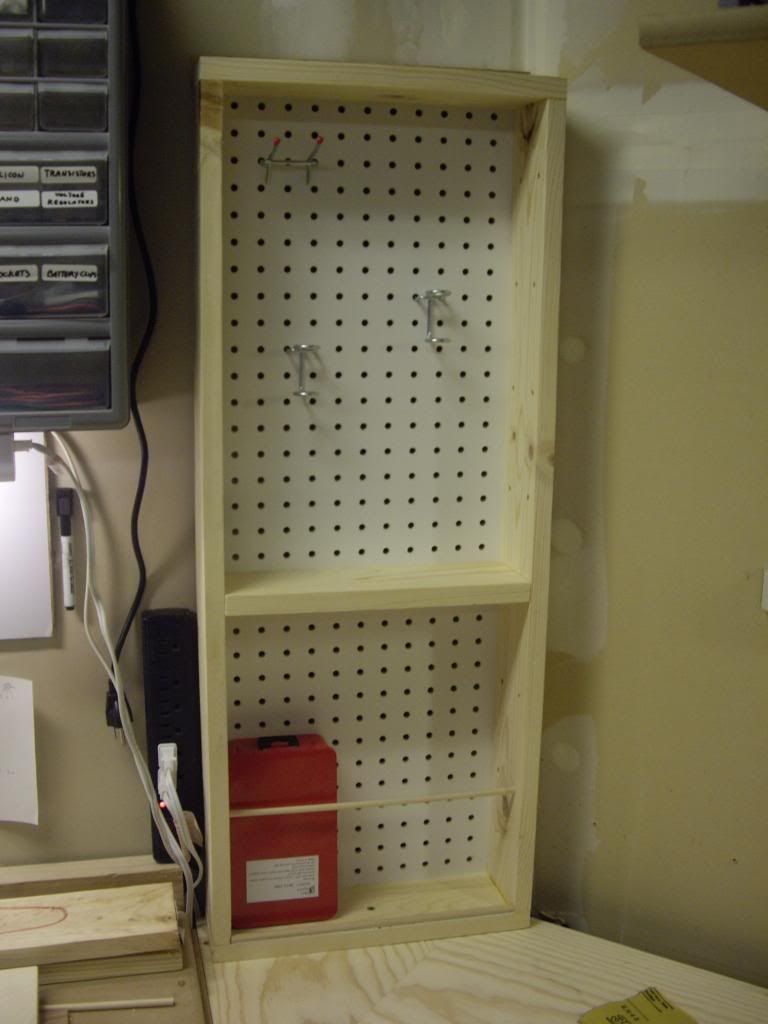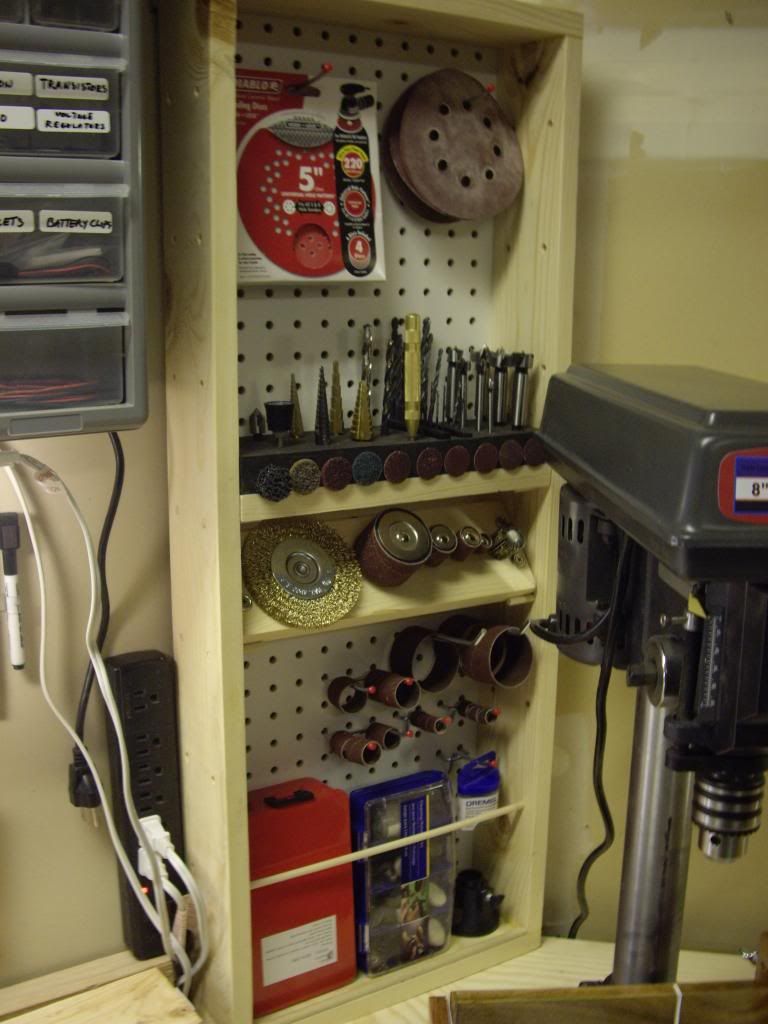 -- Eric - "I'm getting proficient with these hand jobbers. - BigRedKnothead"
---