One of the best things about having children is that, when you reach a certain age, they want to make sure that you're not just sitting around wasting away. Toward that end, they come with "projects" that you can do for them to keep you busy. I'm working on another item for my grandson's nautical-themed nursery. Although not nearly as complicated as my first (see my Window Seat in Projects if you haven't already) this one poses its own challenges for my hands (its a long story).
Anyway, I've started a relief carving of a board to mount a ships bell my daughter bought from Hobby Lobby. So far it's not going too badly, just a slow process for me.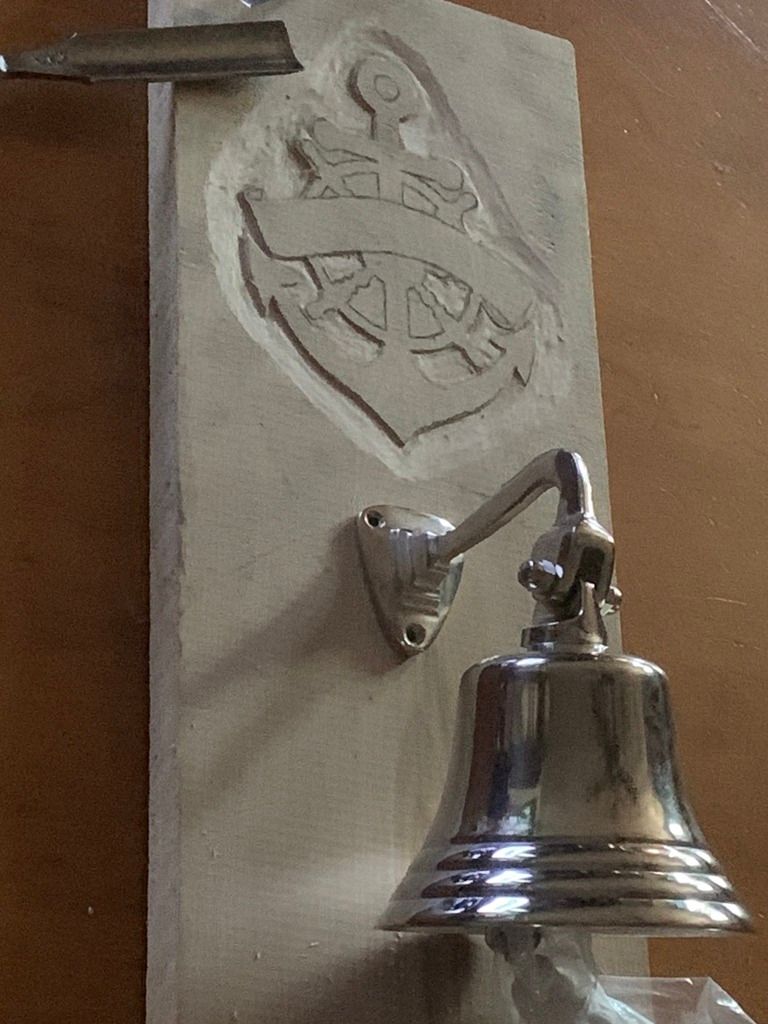 I've done a number of carvings in the past that I'll post on My Projects and will update this as I progress is made.
-- I cut that board three times and it's still too short.
---