---
My church has needed a formal Welcome Center for sometime. We looked for a unit to buy, but they wanted $7,000.00 for one made from MDF. So I just used their design and built it for less than $900.00.
The center section had a radius front. I have used my router before to cut large radius. Here are some pictures of the process.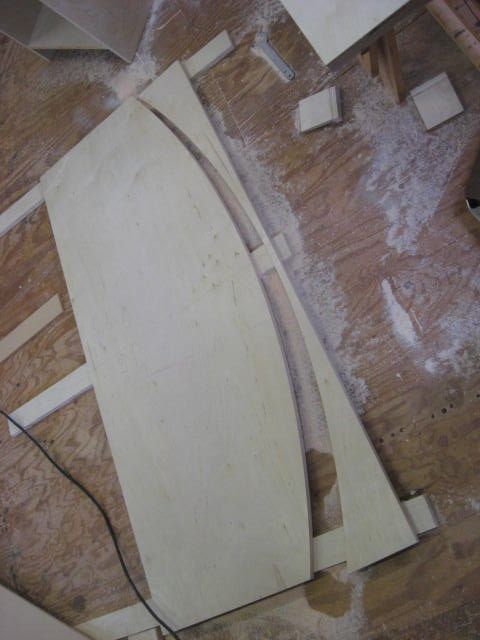 After those were cut it was like building a model airplane.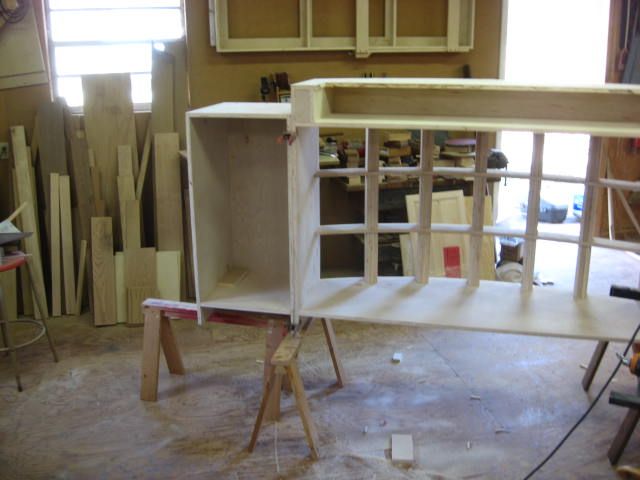 It is amazing what can be done with bendable plywood.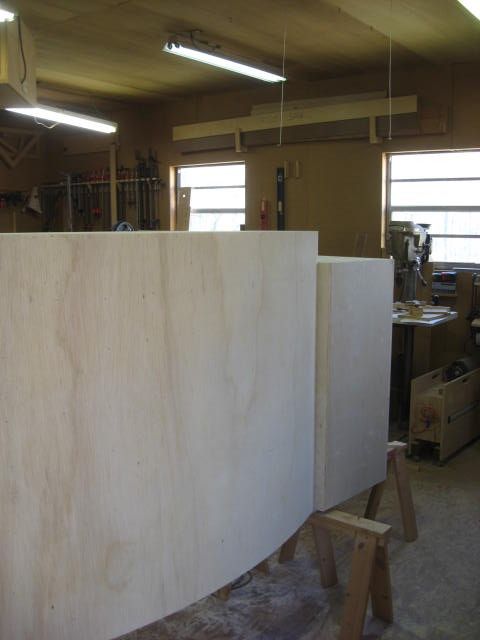 The next thing was applying the laminate. The square edges were easy, but to do the edge where the bent part met the straight part required some thought. I used my Oscillating Multi function Power Tool from Harbor Freight. I let the blade sit on a scrap of laminate to cut off the waste.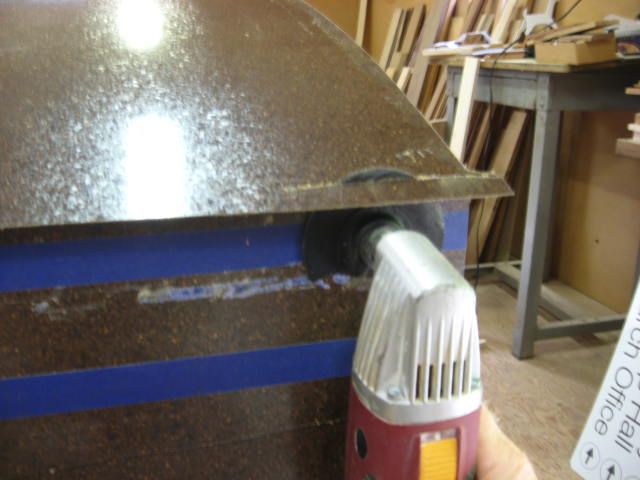 This is in three section and on castors. A friend owns a marble company so she gave us a good price for that.
It took me longer than I expected to finish. I had the flu and a minor heart attach. All is better and I am moving on to other things.
I just added one more picture of the desk setting in the hallway at the church ready for business.
-- "When we build, let us think we build forever." John Ruskin
---
---
---
---