Repairing Mom (in laws's) chair. The old arms were a little weather beaten so I decided to make some new ones.
The chair has sentimental value, it was her son who passed away. She had asked me to tighten up the bolts and put on a fresh coat of paint. I've taken it a little farther than that and complete disassembled the chair so I can do some repair work.
These are the old ones, held together with a loose dowel and pocket screw.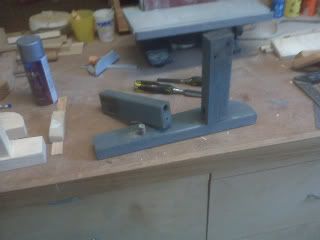 The new ones will be mortise and tenon

Standard 2 by 6 lumber, did some face sandings to get rid the marks where it was banded together.

To router table to round over the edges.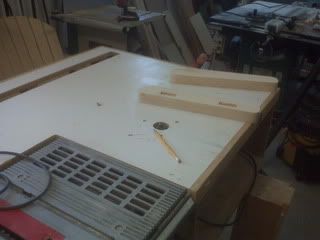 Glue up phase.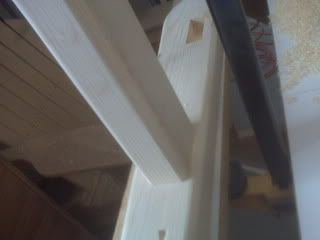 Ready for paint and primer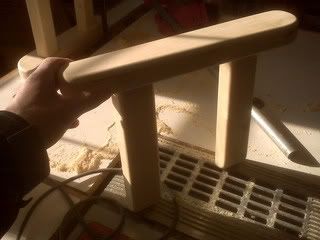 ---